---

---
Research Paper | Material Science and Engineering | Nigeria | Volume 4 Issue 10, October 2015
Physico - Mechanical Properties of Dates Palm (Phoenix dactylifera) Pits Reinforced Unsaturated Polyester Composites
Kolawole S. A, Abdullahi D, Dauda B.M, Ishiaku U.S
This paper investigates the potential of using waste from date fruits as filler for the production of thermosets composites. Unsaturated polyester composites reinforced with filler from date pits were prepared using hand lay up technique at filler contents 10, 20, 30, 40 & 50 %wt, the resulting composites were moulded in sheet and thereafter machined into sizes for analysis. Physico-mechanical test such as density, hardness, tensile and flexural tests were carried out on the composites. Impact properties were also determined. The composite gives maximum tensile strength at 10 % filler ratio while the maximum tensile modulus was observed at 50wt % filler loading with minimum value at 20 % filler content. Maximum values were observed for flexural modulus, flexural and impact strength at 10 & 20wt % filler content respectively, while the minimum value was observed at 50 % filler content. The shore D hardness test gives the highest value at 50 % filler loading. The density was equally observed to be highest at maximum filler ratio of 50. Result obtained from the mechanical tests shows a promising low cost composites material that can be used in non- structural applications.
Keywords: Thermosets, Hardness, Flexural Strength, Tensile, Impact, Modulus
Edition: Volume 4 Issue 10, October 2015
Pages: 1412 - 1418
How to Cite this Article?
Kolawole S. A, Abdullahi D, Dauda B.M, Ishiaku U.S, "Physico - Mechanical Properties of Dates Palm (Phoenix dactylifera) Pits Reinforced Unsaturated Polyester Composites", International Journal of Science and Research (IJSR), https://www.ijsr.net/search_index_results_paperid.php?id=SUB158750, Volume 4 Issue 10, October 2015, 1412 - 1418
75 PDF Views | 45 PDF Downloads
---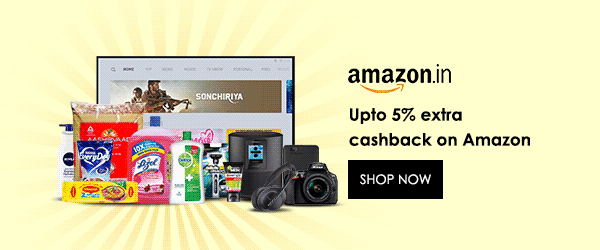 ---
Similar Articles with Keyword 'Thermosets'
Research Paper, Material Science and Engineering, Nigeria, Volume 4 Issue 10, October 2015
Pages: 1412 - 1418
Physico - Mechanical Properties of Dates Palm (Phoenix dactylifera) Pits Reinforced Unsaturated Polyester Composites
Kolawole S. A, Abdullahi D, Dauda B.M, Ishiaku U.S
Research Paper, Material Science and Engineering, Nigeria, Volume 4 Issue 10, October 2015
Pages: 1390 - 1393
Water Absorption Capacity of Date Palm (Phoenix dactylifera) Pits Reinforced Epoxy Composites
Kolawole S. A., Abdullahi D., Dauda B. M., Ishiaku U.S
Similar Articles with Keyword 'Hardness'
Research Paper, Material Science and Engineering, India, Volume 9 Issue 9, September 2020
Pages: 1109 - 1113
Strength Analysis of Weld in Mild-Steel Square Bar with Variable Arc Gap using Semi-Automatic Shielded Metal Arc Welding Machine
Aditya Nayak, Chandra Shekhar Nagendra
Research Paper, Material Science and Engineering, India, Volume 3 Issue 7, July 2014
Pages: 859 - 861
Microstructure and Wear Characterization of A356-ZrSio4 Particulate Metal Matrix Composite
Shivanna, V. S. Ramamurthy
Research Paper, Material Science and Engineering, Nigeria, Volume 4 Issue 10, October 2015
Pages: 1412 - 1418
Physico - Mechanical Properties of Dates Palm (Phoenix dactylifera) Pits Reinforced Unsaturated Polyester Composites
Kolawole S. A, Abdullahi D, Dauda B.M, Ishiaku U.S
Research Paper, Material Science and Engineering, Nigeria, Volume 4 Issue 10, October 2015
Pages: 1390 - 1393
Water Absorption Capacity of Date Palm (Phoenix dactylifera) Pits Reinforced Epoxy Composites
Kolawole S. A., Abdullahi D., Dauda B. M., Ishiaku U.S
Research Paper, Material Science and Engineering, India, Volume 3 Issue 7, July 2014
Pages: 2323 - 2326
Mechanical Properties of L-Lysine Doped Triglycine Sulfate (TGS) Single Crystals
A. T. Ravichandran, A. Judith Jayarani
Similar Articles with Keyword 'Flexural Strength'
Research Paper, Material Science and Engineering, Nigeria, Volume 4 Issue 10, October 2015
Pages: 1412 - 1418
Physico - Mechanical Properties of Dates Palm (Phoenix dactylifera) Pits Reinforced Unsaturated Polyester Composites
Kolawole S. A, Abdullahi D, Dauda B.M, Ishiaku U.S
Research Paper, Material Science and Engineering, Nigeria, Volume 4 Issue 10, October 2015
Pages: 1390 - 1393
Water Absorption Capacity of Date Palm (Phoenix dactylifera) Pits Reinforced Epoxy Composites
Kolawole S. A., Abdullahi D., Dauda B. M., Ishiaku U.S
Similar Articles with Keyword 'Tensile'
Research Paper, Material Science and Engineering, Congo, Volume 9 Issue 10, October 2020
Pages: 971 - 978
Assessment of the Stability of the North Western Flank of the Ruashi II Open Pit Mine Southeast of the City of Lubumbashi - Numerical Approach
Mwamba Masangu Eric, Kasongo wa Mutombo Portance, Mukoko Kalenda Gustave, Kaniki Tshamala Arthur
Research Paper, Material Science and Engineering, India, Volume 9 Issue 9, September 2020
Pages: 1109 - 1113
Strength Analysis of Weld in Mild-Steel Square Bar with Variable Arc Gap using Semi-Automatic Shielded Metal Arc Welding Machine
Aditya Nayak, Chandra Shekhar Nagendra
Research Paper, Material Science and Engineering, India, Volume 9 Issue 9, September 2020
Pages: 1192 - 1196
Analysis of Tensile Strength & Impact Energy of Weld Specimen in Mild-Steel Square Bar with Variable Arc Voltage using Semi-Automatic Shielded Metal Arc Welding Machine
Naresh Nayak, Chandra Shekhar Nagendra
Research Paper, Material Science and Engineering, Nigeria, Volume 4 Issue 10, October 2015
Pages: 1412 - 1418
Physico - Mechanical Properties of Dates Palm (Phoenix dactylifera) Pits Reinforced Unsaturated Polyester Composites
Kolawole S. A, Abdullahi D, Dauda B.M, Ishiaku U.S
Research Paper, Material Science and Engineering, Nigeria, Volume 3 Issue 7, July 2014
Pages: 802 - 807
Cassava Starch-Mixed Polypropylene Biodegradable Polymer: Preparation, Characterization and Effects of Biodegradation Products on Growth of Plants
Obasi Henry C, Igwe Isaac O
Similar Articles with Keyword 'Impact'
Research Paper, Material Science and Engineering, India, Volume 9 Issue 9, September 2020
Pages: 1192 - 1196
Analysis of Tensile Strength & Impact Energy of Weld Specimen in Mild-Steel Square Bar with Variable Arc Voltage using Semi-Automatic Shielded Metal Arc Welding Machine
Naresh Nayak, Chandra Shekhar Nagendra
Research Paper, Material Science and Engineering, Nigeria, Volume 4 Issue 10, October 2015
Pages: 1412 - 1418
Physico - Mechanical Properties of Dates Palm (Phoenix dactylifera) Pits Reinforced Unsaturated Polyester Composites
Kolawole S. A, Abdullahi D, Dauda B.M, Ishiaku U.S
Research Paper, Material Science and Engineering, Nigeria, Volume 4 Issue 10, October 2015
Pages: 1390 - 1393
Water Absorption Capacity of Date Palm (Phoenix dactylifera) Pits Reinforced Epoxy Composites
Kolawole S. A., Abdullahi D., Dauda B. M., Ishiaku U.S
Research Paper, Material Science and Engineering, India, Volume 5 Issue 10, October 2016
Pages: 1692 - 1696
DGEBA Epoxy Nano Composite: A Study on Mechanical Properties Characterization
Manoj Kumar Shukla, Deepak Srivastava
Research Paper, Material Science and Engineering, India, Volume 4 Issue 1, January 2015
Pages: 1357 - 1360
Impact of Different Pre-treatments of Agave sisalana Leaves on Yield and Anatomical Traits of Fibre
Y. C. Tripathi, Devesh Tewari
Similar Articles with Keyword 'Modulus'
Research Paper, Material Science and Engineering, Nigeria, Volume 4 Issue 10, October 2015
Pages: 1412 - 1418
Physico - Mechanical Properties of Dates Palm (Phoenix dactylifera) Pits Reinforced Unsaturated Polyester Composites
Kolawole S. A, Abdullahi D, Dauda B.M, Ishiaku U.S
Research Paper, Material Science and Engineering, Nigeria, Volume 3 Issue 7, July 2014
Pages: 802 - 807
Cassava Starch-Mixed Polypropylene Biodegradable Polymer: Preparation, Characterization and Effects of Biodegradation Products on Growth of Plants
Obasi Henry C, Igwe Isaac O
Research Paper, Material Science and Engineering, Nigeria, Volume 4 Issue 10, October 2015
Pages: 1390 - 1393
Water Absorption Capacity of Date Palm (Phoenix dactylifera) Pits Reinforced Epoxy Composites
Kolawole S. A., Abdullahi D., Dauda B. M., Ishiaku U.S
Research Paper, Material Science and Engineering, India, Volume 5 Issue 2, February 2016
Pages: 1538 - 1541
Investigation of Electrical Modulus Behavior in LiNi3/5Fe2/5VO4 Ceramics
Moti Ram
Research Paper, Material Science and Engineering, India, Volume 5 Issue 10, October 2016
Pages: 1692 - 1696
DGEBA Epoxy Nano Composite: A Study on Mechanical Properties Characterization
Manoj Kumar Shukla, Deepak Srivastava