---

---
Research Paper | Electronics & Communication Engineering | India | Volume 4 Issue 6, June 2015
A Lightweight & Novel Approach for In-Network Aggregation in Wireless Sensor Networks
Sneha Gurnale, P. Malathi
Wireless sensor networks (WSNs) have sensing, computation and communications capabilities. Energy conservation is a key issue in WSN. Redundant data can be aggregated at intermediate nodes which can reduce the size and number of exchanged messages. This decreases communication cost, energy consumption and increases the lifetime. For this purpose a modified novel Data Routing for In-Network Aggregation (DRINA) algorithm is proposed for setting up a routing tree and high aggregation rate. To find the shortest path for routing, instead of hop count, distance parameter is considered to reduce the energy consumption, delay, communication cost, and increase the lifetime. Results indicate clearly that with the increase of number of nodes, throughput & lifetime increases and simultaneously delay, energy consumption, and tree cost decreases. Extensive simulations in Network-Simulator 2 show that our protocol outperforms the existing protocols in terms of various performance metrics. Thus the modified DRINA provides the best aggregation quality with respect to other algorithms.
Keywords: Wireless sensor network, routing protocol, in-network aggregation
Edition: Volume 4 Issue 6, June 2015
Pages: 2180 - 2183
How to Cite this Article?
Sneha Gurnale, P. Malathi, "A Lightweight & Novel Approach for In-Network Aggregation in Wireless Sensor Networks", International Journal of Science and Research (IJSR), https://www.ijsr.net/search_index_results_paperid.php?id=SUB155823, Volume 4 Issue 6, June 2015, 2180 - 2183
59 PDF Views | 51 PDF Downloads
---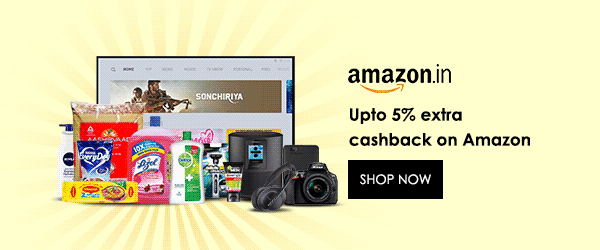 ---
Similar Articles with Keyword 'Wireless sensor network'
Survey Paper, Electronics & Communication Engineering, India, Volume 9 Issue 7, July 2020
Pages: 1958 - 1964
A Survey - Energy Efficient Routing Protocols in WSN
Fathima Nasrin KM, Shaniba Asmi
Research Paper, Electronics & Communication Engineering, India, Volume 4 Issue 8, August 2015
Pages: 1817 - 1820
Delineate a Technique to Maintain Consistency in Cache Based Wireless Sensor Network
Ritika Mehra, Er. Harnek Singh
M.Tech / M.E / PhD Thesis, Electronics & Communication Engineering, India, Volume 5 Issue 4, April 2016
Pages: 1994 - 1998
A Review on Various Routing Attacks on Wireless Sensor Network
Aruna Rantore, Kapil Vyas
Research Paper, Electronics & Communication Engineering, India, Volume 3 Issue 7, July 2014
Pages: 2111 - 2114
A Balanced Cluster Head Selection Based On k-Medoids to Enhance Wireless Sensor Network Life Time
Priyanka Devi, Khushneet Kaur
Survey Paper, Electronics & Communication Engineering, India, Volume 3 Issue 12, December 2014
Pages: 1410 - 1413
Threats and Attacks Analysis of Routing Protocols for Wireless Sensor Networks
Riyazahmed A Jamadar, Mousami. S Vanjale
Similar Articles with Keyword 'routing protocol'
Survey Paper, Electronics & Communication Engineering, India, Volume 9 Issue 7, July 2020
Pages: 1958 - 1964
A Survey - Energy Efficient Routing Protocols in WSN
Fathima Nasrin KM, Shaniba Asmi
Survey Paper, Electronics & Communication Engineering, India, Volume 3 Issue 12, December 2014
Pages: 1410 - 1413
Threats and Attacks Analysis of Routing Protocols for Wireless Sensor Networks
Riyazahmed A Jamadar, Mousami. S Vanjale
M.Tech / M.E / PhD Thesis, Electronics & Communication Engineering, India, Volume 4 Issue 2, February 2015
Pages: 2233 - 2236
A Novel Routing Technique for Asymmetric Links: ProHet
Ajily Rachel Varghese, Neethu Verjisen
Survey Paper, Electronics & Communication Engineering, India, Volume 4 Issue 11, November 2015
Pages: 1314 - 1319
Comparative Analysis of QoS Routing Protocols in MANETS: Unicast & Multicast
Surabhi Gupta, Manish Saxena
Review Papers, Electronics & Communication Engineering, India, Volume 3 Issue 12, December 2014
Pages: 873 - 876
A Review on Intrusion Detection and Security of Wormhole Attacks in MANET
Ankita Khanna, P.U.Dere
Similar Articles with Keyword 'in-network aggregation'
Research Paper, Electronics & Communication Engineering, India, Volume 3 Issue 7, July 2014
Pages: 1674 - 1678
Data aggregation of Moving Object with Dynamic Clustering in Wireless Sensor Network
Sujata Devaramani, Padmapriya Patil
Research Paper, Electronics & Communication Engineering, India, Volume 4 Issue 6, June 2015
Pages: 2180 - 2183
A Lightweight & Novel Approach for In-Network Aggregation in Wireless Sensor Networks
Sneha Gurnale, P. Malathi