---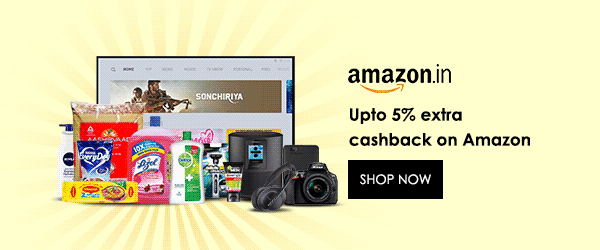 ---
Research Paper | Management | Kenya | Volume 4 Issue 6, June 2015
Effects of Customer Retention Strategy on Performance of Commercial Banks in Kenya
Mutegi Nicholas Mugambi, Dr. Assumptah W. Kagiri
Banking services in the markets, inclusive of emerging markets, are undergoing major change that is speared by change, regulations and customer sophistication. Customer retention is critical to attaining a sustainable competitive advantage. This study was designed to examine the effects of customer retention strategy on performance of commercial banks in Kenya. In order to capture the required information, the study was guided by four objectives, to determine the effect of location on the performance of commercial banks in Kenya, to determine the effect of credit process on the performance of commercial banks in Kenya, to determine the effect pricing on the performance of commercial banks in Kenya, and to determine the effect of Customer service on the performance of commercial banks in Kenya. The Study employed a descriptive survey design utilizing both primary and secondary data. Thirty five copies of Structured and unstructured questionnaires were used to collect primary data and were administered to five commercial banks in tier I through -drop and pick later- method while secondary data was collected through literature and document review. The postulated objectives were tested by employing the Pearson Correlation statistical tool which was facilitated by the statistical package for social sciences (SPSS), while the main method of data presentation was frequency distribution tables. Location was found to have a significant effect on performance of commercial banks, banks invested in opening more delivery channels that guaranteed higher customer retention. Credit process had a significant effect on the performance of the banks. Most banks were striving to remove bottle necks in credit decision making process and reduction in turnaround time of processing credit requests. Findings also showed that pricing and customer service had a direct impact on the performance of the commercial banks. The study therefore concludes that commercial banks in Kenya should increase customer identification and retention strategies since they commensurably impact on their level of performance. The study recommended that the key to efficient performance of commercial banks in Kenya is pegged on their ability to, attract, identify, retain and develop their customers better than competitors
Keywords: Location, Credit Process, Pricing, Customer Service
Edition: Volume 4 Issue 6, June 2015
Pages: 44 - 49
How to Cite this Article?
Mutegi Nicholas Mugambi, Dr. Assumptah W. Kagiri, "Effects of Customer Retention Strategy on Performance of Commercial Banks in Kenya", International Journal of Science and Research (IJSR), https://www.ijsr.net/search_index_results_paperid.php?id=SUB155131, Volume 4 Issue 6, June 2015, 44 - 49
59 PDF Views | 67 PDF Downloads
---

---
Similar Articles with Keyword 'Location'
Research Paper, Management, Kenya, Volume 5 Issue 5, May 2016
Pages: 1726 - 1736
The Impact of Locally Generated Television Programmes on the Kenyan Television Viewers: A Case Study of Citizen Television
Were J. Maende, Makori M. Nyambane
Research Paper, Management, Philippines, Volume 9 Issue 5, May 2020
Pages: 1381 - 1385
Enhanced Technical and Administrative Skills of School Heads in Bulan District
Darwin Ll. Gersalia, Noel G. Benavides, Aldin D. Labo
Research Paper, Management, Zimbabwe, Volume 3 Issue 9, September 2014
Pages: 1757 - 1762
The IMF / World Bank Economic Structural Adjustment Programmes in Sub-Saharan Africa: What Were the Impacts on Small Enterprise Development?
Washington Muzari, Edson Gwangwava
Research Paper, Management, Kenya, Volume 4 Issue 7, July 2015
Pages: 2658 - 2664
Effects of Governance Practices on Provision of Housing as a Basic Right for the Low Income Urban Areas in Kenya; A Case of Mombasa City
Edna Kwamboka Riechi, Dr. Mike Iravo, Dr.Samuel Obino Mokaya
Review Papers, Management, India, Volume 4 Issue 8, August 2015
Pages: 1982 - 1986
Role of Knowledge Management in Network Based Manufacturing Activities
N. Sivasubramanian, Dr U. Syed Aktharsha, M. Sheik Mohammed
Similar Articles with Keyword 'Pricing'
Research Paper, Management, Saudi Arabia, Volume 4 Issue 6, June 2015
Pages: 2531 - 2536
Price Adjustment Options for a Not-For-Profit Health Organization
AlaDeen Mahd Alloubani, Ibrahim Mubarak Abdelhafiz
Research Paper, Management, Nigeria, Volume 4 Issue 6, June 2015
Pages: 717 - 724
Macroeconomic Variables and Stock Market Prices in Nigeria: A Cointegration and Vector Error Correction Model Tests
Gabriel Nkechukwu, Justus Onyeagba, Johnson Okoh
Research Paper, Management, Ghana, Volume 5 Issue 4, April 2016
Pages: 462 - 468
The Impact of Mobile Telecommunication Companies Price War on Consumer Purchasing Behaviour in Ghana
Benjamin Tawia Ansu, Emmanuel Kwarteng
Research Paper, Management, Kenya, Volume 5 Issue 3, March 2016
Pages: 1616 - 1621
Factors Affecting Credit Extension to the Tourism Sector Investment Facilities in Kenya by the Commercial Banks
Norah Buyaki Ratemo, Dr. Gladys Rotich PHD, Wicliffe Anyango
Research Paper, Management, Kenya, Volume 5 Issue 5, May 2016
Pages: 1625 - 1631
Effects of Customer Service Strategies on Customer Satisfaction of Firms in the Telecommunication Sector in Kenya
Nganga Ruth Wanjiku, Dr. Kepha Ombui, Dr. Mike Iravo
Similar Articles with Keyword 'Customer Service'
Research Paper, Management, Kenya, Volume 3 Issue 3, March 2014
Pages: 192 - 196
Effects of Competitive Strategies on Customer Retention in G4s Security Services (K) Ltd
Kihoro Cyrus Murigi, Kepha Ombui
Research Paper, Management, Kenya, Volume 5 Issue 5, May 2016
Pages: 1625 - 1631
Effects of Customer Service Strategies on Customer Satisfaction of Firms in the Telecommunication Sector in Kenya
Nganga Ruth Wanjiku, Dr. Kepha Ombui, Dr. Mike Iravo
Research Paper, Management, India, Volume 3 Issue 5, May 2014
Pages: 1429 - 1431
A Structured Approach to Optimize Outbound Supply Chain Cost in an Automotive Industry
C. P. Aruna Kumari, Y. Vijaya Kumar
Research Paper, Management, Kenya, Volume 3 Issue 11, November 2014
Pages: 419 - 425
The Influence of Innovation Strategies on Customer Service Delivery in Kenya Power Company, Kenya
Muchina M. Wanjiru, Obino S. Mokaya
Research Paper, Management, Kenya, Volume 4 Issue 6, June 2015
Pages: 44 - 49
Effects of Customer Retention Strategy on Performance of Commercial Banks in Kenya
Mutegi Nicholas Mugambi, Dr. Assumptah W. Kagiri