---

---
Research Paper | Computer Science & Engineering | India | Volume 4 Issue 5, May 2015
Performance Evaluation of Clustering Algorithms for IP Traffic Recognition
Rupesh Jaiswal, Dr. Shashikant Lokhande, Aashiq Ahmed, Prateek Mahajan
Literature reports the huge work of IP traffic recognition using machine learning (ML) Algorithms. Data is divided into groups of similar objects or Clustering process groups the data instances that have similar characteristics without any previous supervision or guidance. Clustering analysis can be used for identification of IP traffic protocols effectively by measuring the external statistical attributes like packet length and inter arrival time. Our research work shows the analysis using K-means and DBSCAN clustering algorithm. Our approach is evaluated using accuracy and execution time for clustering model.
Keywords: Traffic, recognition, clustering, features
Edition: Volume 4 Issue 5, May 2015
Pages: 2528 - 2532
How to Cite this Article?
Rupesh Jaiswal, Dr. Shashikant Lokhande, Aashiq Ahmed, Prateek Mahajan, "Performance Evaluation of Clustering Algorithms for IP Traffic Recognition", International Journal of Science and Research (IJSR), https://www.ijsr.net/search_index_results_paperid.php?id=SUB154794, Volume 4 Issue 5, May 2015, 2528 - 2532
52 PDF Views | 45 PDF Downloads
---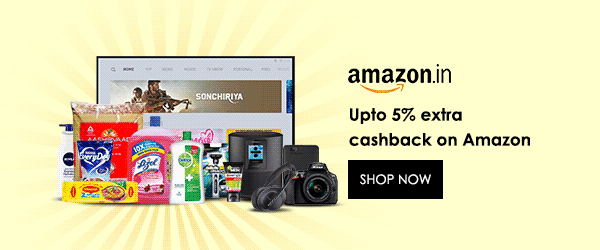 ---
Similar Articles with Keyword 'Traffic'
Research Paper, Computer Science & Engineering, India, Volume 6 Issue 8, August 2017
Pages: 868 - 874
Study of Power Management in Adhoc Networks
Anandhi Giri, S. K. Srivatsa
Review Papers, Computer Science & Engineering, India, Volume 3 Issue 6, June 2014
Pages: 2406 - 2408
Optimizing the Ad-Hoc Applications in Vehicular Network: A Study
Sumeet Sekhon, Dinesh Kumar
Research Paper, Computer Science & Engineering, India, Volume 3 Issue 3, March 2014
Pages: 803 - 806
Congestion Avoidance and Control Mechanism Using Border Gateway Protocol
Akram H. Shaikh, Bharat K. Chaudhary
M.Tech / M.E / PhD Thesis, Computer Science & Engineering, India, Volume 9 Issue 7, July 2020
Pages: 1742 - 1745
A Novel Routing Based Path Planning Using RSU and OBU for Time Critical Information Sharing
Dr. Raafiya Gulmeher, Javeriya Shabnam
Research Paper, Computer Science & Engineering, India, Volume 3 Issue 5, May 2014
Pages: 1796 - 1801
MPLS Traffic Engineering ? Fast Reroute
Shuguftha Naveed, S. Vinay Kumar
Similar Articles with Keyword 'recognition'
Survey Paper, Computer Science & Engineering, India, Volume 5 Issue 7, July 2016
Pages: 1375 - 1390
A Survey of Thinning Techniques on Two Dimensional Binary Images
Moumita Sarkar, Santanu Chatterjee
Survey Paper, Computer Science & Engineering, India, Volume 4 Issue 10, October 2015
Pages: 1716 - 1720
A Survey on Mining of Weakly Labeled Web Facial Images and Annotation
Tarang Boharupi, Pranjali Joshi
Research Paper, Computer Science & Engineering, India, Volume 9 Issue 7, July 2020
Pages: 482 - 484
Vehicle Registration using Computer Vision
Vishal Singh, Anuj Kumar Bharti
Informative Article, Computer Science & Engineering, India, Volume 5 Issue 7, July 2016
Pages: 1879 - 1883
Enhancement of Hazy Image Using Visibility Restoration Technique
Salini N, Anju J Prakash
Research Paper, Computer Science & Engineering, India, Volume 3 Issue 11, November 2014
Pages: 1907 - 1913
Human Gait Recognition Using Multisvm Classifier
Saranya Sasidharan, Smitha K S, Minu Thomas
Similar Articles with Keyword 'clustering'
Review Papers, Computer Science & Engineering, India, Volume 3 Issue 11, November 2014
Pages: 1936 - 1938
A Mining Method to Predict Patient's DOSH
Ruchi Rathor, Pankaj Agarkar
Survey Paper, Computer Science & Engineering, India, Volume 3 Issue 11, November 2014
Pages: 1569 - 1573
Survey on Parallel Comparison of Text Document with Input Data Mining and VizSFP
Priyanka P. Palsaniya, D. C. Dhanwani
Survey Paper, Computer Science & Engineering, India, Volume 4 Issue 11, November 2015
Pages: 1063 - 1066
A Survey on Automatic Fault Detection Framework for Cloud based Application
Kshitija Nandgaonkar, Swarupa Kamble
Research Paper, Computer Science & Engineering, India, Volume 3 Issue 5, May 2014
Pages: 1326 - 1329
Community Detection in Complex Network
Shikha Vishnoi
Research Paper, Computer Science & Engineering, India, Volume 3 Issue 7, July 2014
Pages: 872 - 877
Ranking and Clustering of Software Cost Estimation Models
Vijaya Wable, S. M. Shinde
Similar Articles with Keyword 'features'
Research Paper, Computer Science & Engineering, India, Volume 9 Issue 7, July 2020
Pages: 1454 - 1458
Heart Disease Prediction with Machine Learning Approaches
Megha Kamboj
Review Papers, Computer Science & Engineering, India, Volume 3 Issue 12, December 2014
Pages: 1380 - 1382
A Literature Review of Enhancing Security in Mobile Ad-Hoc Networks Using Trust Management Security Scheme
Rajshree Ambatkar, Purnima Selokar
M.Tech / M.E / PhD Thesis, Computer Science & Engineering, India, Volume 9 Issue 7, July 2020
Pages: 1888 - 1890
Spammer Detection and Identification on Social Network Using Machine Learning
Dr. Shameem Akhter, Noorain Saba
Research Paper, Computer Science & Engineering, India, Volume 2 Issue 3, March 2013
Pages: 165 - 167
Statistical Analysis of DCT Coefficients for Ascertaining Ear's Biometrics
Nisha, Jatinder Kansal, JPS Raina
Survey Paper, Computer Science & Engineering, India, Volume 6 Issue 5, May 2017
Pages: 2310 - 2315
Ruby on Rails IDEs and Text Editors: A Survey
Krishan Kumar, Sonal Dahiya, Ved Prakash