---

---
Case Studies | Management | Sudan | Volume 3 Issue 12, December 2014
Internal Marketing and Employee Empowerment: The Mediating Role of the Relationship Quality: Study on Commercial Banks in Sudan
Abdel Hafiez Ali Hasaballah Ph.D, Siddig Balal Ibrahim Ph.D, Magbola Abdo Aljabar Hissin Abdallah Ph.D
Employees play an integral role in achieving companies goals, employees are the most valuable organizational resources which lead to competitive advantage in the company, this study investigates the mediating role of relationship quality on the relationship between internal marketing and employee empowerment in commercial banks in Sudan. In order to fulfill the objective the study convenience sampling was used. A total of 380 questionnaires were distributed to the respondents, the results showed a positive relationship between internal marketing and employee empowerment, in addition the study indentified positive relationship between relationship quality with employee empowerment, and the relationship quality mediates the relationship between effectiveness leadership, and pay motivation with employee empowerment.. The theoretical contribution and empirical data adds more insight on the previous literature in the field, for practitioners it can help banks managers to understand the impact of internal marketing on banks customer empowerment, and how relationship quality can influence leadership effectiveness.
Keywords: Internal marketing, empowerment, trust, commitment
Edition: Volume 3 Issue 12, December 2014
Pages: 2366 - 2373
How to Cite this Article?
Abdel Hafiez Ali Hasaballah Ph.D, Siddig Balal Ibrahim Ph.D, Magbola Abdo Aljabar Hissin Abdallah Ph.D, "Internal Marketing and Employee Empowerment: The Mediating Role of the Relationship Quality: Study on Commercial Banks in Sudan", International Journal of Science and Research (IJSR), https://www.ijsr.net/search_index_results_paperid.php?id=SUB14679, Volume 3 Issue 12, December 2014, 2366 - 2373
77 PDF Views | 51 PDF Downloads
---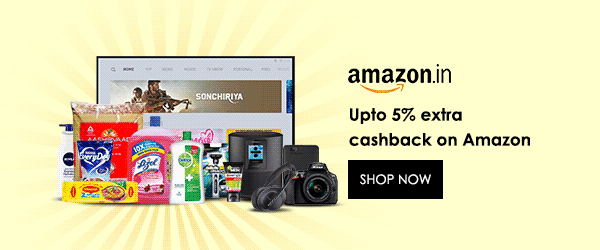 ---
Similar Articles with Keyword 'Internal marketing'
Case Studies, Management, Sudan, Volume 3 Issue 12, December 2014
Pages: 2366 - 2373
Internal Marketing and Employee Empowerment: The Mediating Role of the Relationship Quality: Study on Commercial Banks in Sudan
Abdel Hafiez Ali Hasaballah Ph.D, Siddig Balal Ibrahim Ph.D, Magbola Abdo Aljabar Hissin Abdallah Ph.D
Research Paper, Management, Iraq, Volume 7 Issue 2, February 2018
Pages: 607 - 611
The Role of Internal Marketing Strategies for Human Resource in Achieving the Credibility of Service Organization Exploratory Research in the Iraqi Airways General Company
Nisreen Jasim Mohammed, Basher Ismail Mahmud, Abd Alrahman Tahir
Similar Articles with Keyword 'empowerment'
Survey Paper, Management, Kenya, Volume 9 Issue 8, August 2020
Pages: 1457 - 1462
The Kisii County Government Efforts in Addressing Environmental Conflict Resulting from Women Entrepreneurship
Grace Kerubo Ogeto
Research Paper, Management, Iran, Volume 4 Issue 5, May 2015
Pages: 1115 - 1119
Empowerment of Islamic Worlds Medias in Contrast with Media Streaming of the West
Afshin Bavafa
Case Studies, Management, Sudan, Volume 3 Issue 12, December 2014
Pages: 2366 - 2373
Internal Marketing and Employee Empowerment: The Mediating Role of the Relationship Quality: Study on Commercial Banks in Sudan
Abdel Hafiez Ali Hasaballah Ph.D, Siddig Balal Ibrahim Ph.D, Magbola Abdo Aljabar Hissin Abdallah Ph.D
Research Paper, Management, India, Volume 5 Issue 2, February 2016
Pages: 1760 - 1763
Women Participation in Indian Banking Sector: Issues and Challenges
Ramya K. R., Dr. A. Raghurama
Research Paper, Management, Rwanda, Volume 8 Issue 5, May 2019
Pages: 1931 - 1936
The Effect of Women Empowerment on Community Development Projects Management in Rwanda: A Case of World Vision Rwanda, Byiringiro Area Program
Jean d'Amour Niyonsaba, Dr. Patrick Mulyungi
Similar Articles with Keyword 'trust'
Research Paper, Management, Zimbabwe, Volume 9 Issue 8, August 2020
Pages: 1256 - 1265
The Impact of Organisational Change Management Theoretical Perspective in the Context of Zimbabwe's Cash Crisis on Small to Medium Enterprises and their Consequent Adaptation Strategies
Enock Takudzwa Zenda, Austin Musundire, Obediah Mumanyi
Research Paper, Management, Kenya, Volume 3 Issue 10, October 2014
Pages: 626 - 633
Factors Affecting Management of Finances in Kenya's Public Sector: A Survey of Parastatals in Nakuru Town
Naomih Wairimu Macharia
Research Paper, Management, India, Volume 9 Issue 8, August 2020
Pages: 1282 - 1284
Entrepreneurship Development Skills in India through RSETI
Dr. Senthil Kumar, SK Niamathulla
Research Paper, Management, Namibia, Volume 9 Issue 5, May 2020
Pages: 883 - 891
Determinants of Student Satisfaction in Namibia: A Viewpoint of Public Higher Education
Stewart Kaupa PhD, Eric Mang'unyi PhD
Research Paper, Management, Indonesia, Volume 3 Issue 3, March 2014
Pages: 760 - 766
Understanding Knowledge Sharing and Social Capital in Social Network Sites
Adhi Prasetio
Similar Articles with Keyword 'commitment'
Research Paper, Management, Sierra Leone, Volume 9 Issue 3, March 2020
Pages: 102 - 106
The Significance of Auditing in Project Management
Crispin George
Research Paper, Management, Kenya, Volume 3 Issue 9, September 2014
Pages: 2151 - 2156
Effect of Employee Rewards and Recognition on Job Performance in Kenya?s Public Sector, A Case Study of Nakuru Water and Sanitation Services Company Ltd
Muthoni M. Muchai, Mwangi Benson
Research Paper, Management, Kenya, Volume 5 Issue 10, October 2016
Pages: 1830 - 1832
Effects of Grievance Handling on Organizational Commitment among National Hospital Insurance Fund (NHIF) Employees, Thika Branch
Loice Kemuma Bichang'a MSc; Gregory Simiyu Namusonge PhD
Research Paper, Management, Kenya, Volume 3 Issue 6, June 2014
Pages: 904 - 911
An Assessment of Factors Influencing Selection of Suppliers of Raw Materials in Manufacturing Industry in Kenya: A Case of the East African Breweries Limited
Obed Ateka, Vincent Ochieng
Research Paper, Management, Malaysia, Volume 3 Issue 6, June 2014
Pages: 2515 - 2521
Predictors of Union Commitment among the Public Sector Employees
Husna Johari