---

---
Research Paper | Computer Science & Engineering | India | Volume 3 Issue 12, December 2014
Vampire Attack: Energy Efficient Trust Based Solution
Pritam M. Channawar, Dr. Y. V.Chavan
In sensing and common computing ad hoc low-power wireless networks are an exciting research direction. Earlier security scheme in this area has focused mainly on denial of communication at the routing or medium access control levels. This paper redefines resource depletion attacks at the routing protocol layer. This attack permanently disables networks by quickly draining nodes battery power. These Vampire attacks are not specific to any specific protocol, but depend on the properties of many popular classes of routing protocols. We discussed all protocols are susceptible to Vampire attacks, which are dangerous, difficult to detect, and are very easy to carry out using very few such as one malicious insider sending only protocol-compliant messages. With this, a single Vampire can increase network-wide energy usage by a factor of O (N), here N in the number of network nodes in the network. Proposed algorithm finds the solution for carousal attack and stretch attack to achieve better security. Also trust based energy efficient technique is adopted to keep network active in vampire attack, it also help to detect and avoid malicious nodes in the routing phase.
Keywords: Security, routing, ad hoc networks, medium access control, wireless networks
Edition: Volume 3 Issue 12, December 2014
Pages: 314 - 317
How to Cite this Article?
Pritam M. Channawar, Dr. Y. V.Chavan, "Vampire Attack: Energy Efficient Trust Based Solution", International Journal of Science and Research (IJSR), https://www.ijsr.net/search_index_results_paperid.php?id=SUB14343, Volume 3 Issue 12, December 2014, 314 - 317
70 PDF Views | 50 PDF Downloads
---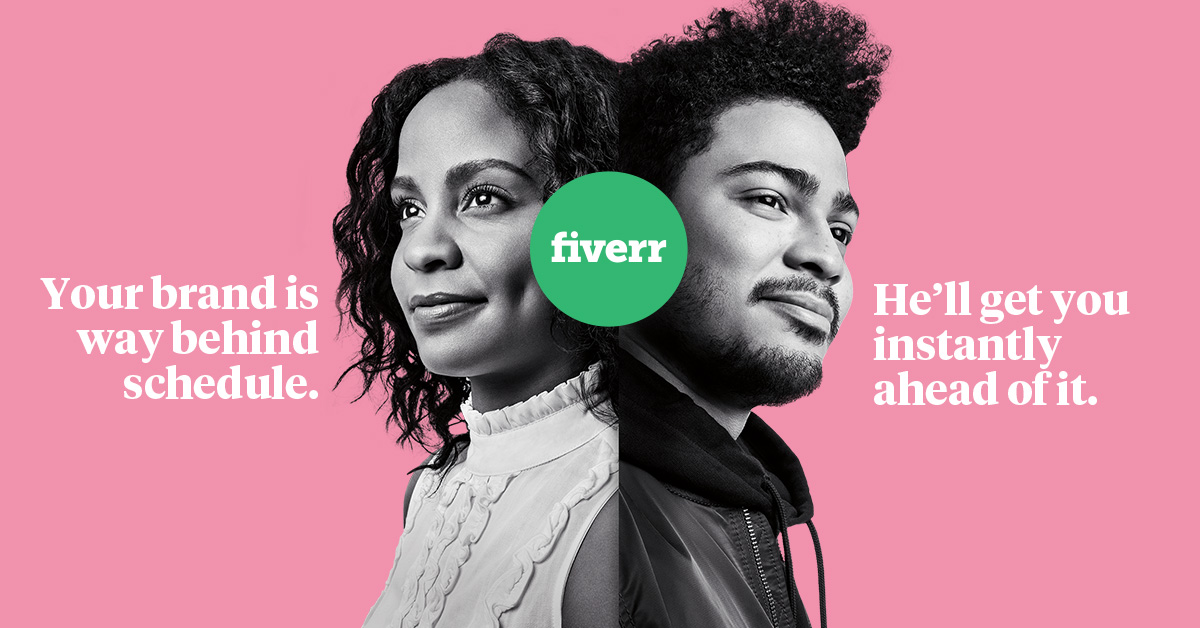 ---
Similar Articles with Keyword 'Security'
Review Papers, Computer Science & Engineering, India, Volume 3 Issue 12, December 2014
Pages: 1380 - 1382
A Literature Review of Enhancing Security in Mobile Ad-Hoc Networks Using Trust Management Security Scheme
Rajshree Ambatkar, Purnima Selokar
Survey Paper, Computer Science & Engineering, India, Volume 3 Issue 6, June 2014
Pages: 2786 - 2790
Survey: Detection Schemes Against Selective Forwarding Attack
Harpal Singh, Vaibhav Pandey
Review Papers, Computer Science & Engineering, India, Volume 3 Issue 6, June 2014
Pages: 2406 - 2408
Optimizing the Ad-Hoc Applications in Vehicular Network: A Study
Sumeet Sekhon, Dinesh Kumar
Survey Paper, Computer Science & Engineering, India, Volume 3 Issue 12, December 2014
Pages: 1486 - 1489
Mobile Based Marketing System Using Privacy and Security Aware Location Based Rewarding System
Digvijay A. Patil, Yogesh B. Gurav
M.Tech / M.E / PhD Thesis, Computer Science & Engineering, India, Volume 9 Issue 9, September 2020
Pages: 1028 - 1031
Secure and Efficient Item Information Retrieval in Cloud Computing
Dr. Shameem Akther, Tahseen Begum
Similar Articles with Keyword 'routing'
Research Paper, Computer Science & Engineering, India, Volume 3 Issue 5, May 2014
Pages: 1751 - 1754
Joining Delay; Packet Delivery and Limitations of EGMP
G. Anandhi, Dr. S. K. Srivatsa
Research Paper, Computer Science & Engineering, India, Volume 4 Issue 3, March 2015
Pages: 1069 - 1073
Energy Efficient and Trust Based Node Disjoint Multipath Routing Protocol for WSN
Rucha Agrawal, Simran Khiani
Review Papers, Computer Science & Engineering, India, Volume 3 Issue 9, September 2014
Pages: 2450 - 2452
A Review of Random Based Mobility Model for AODV and DSDV MANET's Routing Protocols
Sunita, Sunil Makkar
M.Tech / M.E / PhD Thesis, Computer Science & Engineering, India, Volume 9 Issue 7, July 2020
Pages: 1742 - 1745
A Novel Routing Based Path Planning Using RSU and OBU for Time Critical Information Sharing
Dr. Raafiya Gulmeher, Javeriya Shabnam
Research Paper, Computer Science & Engineering, India, Volume 3 Issue 5, May 2014
Pages: 1796 - 1801
MPLS Traffic Engineering ? Fast Reroute
Shuguftha Naveed, S. Vinay Kumar
Similar Articles with Keyword 'ad hoc networks'
Review Papers, Computer Science & Engineering, India, Volume 4 Issue 2, February 2015
Pages: 2203 - 2208
Review on MANETs Characteristics, Challenges, Application and Security Attacks
Anuj Rana, Sandeep Gupta
Review Papers, Computer Science & Engineering, India, Volume 4 Issue 1, January 2015
Pages: 2631 - 2633
Intrusion Detection Techniques with Their Security Mechanisms for Mobile Ad Hoc Networks
Mr. Naveed Zishan, Ashwini Meshram
Research Paper, Computer Science & Engineering, India, Volume 4 Issue 5, May 2015
Pages: 1896 - 1902
HSR: A New Lightweight Hybrid Source Routing Protocol for Mobile Ad Hoc Networks
Varun Pandey, Somesh Dewangan
Research Paper, Computer Science & Engineering, India, Volume 3 Issue 4, April 2014
Pages: 275 - 278
Enhancement of Energy and Network Lifetime of MANETs through EC-MAC Protocol
Shafna.P.M, S. Pathur Nisha
M.Tech / M.E / PhD Thesis, Computer Science & Engineering, India, Volume 3 Issue 9, September 2014
Pages: 1504 - 1508
Secure Data Communication Using DNA based Cryptography in Mobile Adhoc Network
Snehal Javheri, Rahul Kulkarni
Similar Articles with Keyword 'medium access control'
Research Paper, Computer Science & Engineering, India, Volume 4 Issue 5, May 2015
Pages: 1471 - 1475
Performance Improvement In MANET By Using A Modified BEB Algorithm
Aparna S. Mankar, Mangla S. Madankar
M.Tech / M.E / PhD Thesis, Computer Science & Engineering, India, Volume 3 Issue 6, June 2014
Pages: 597 - 599
Lifetime of MANET Networks Increased Using Cooperative DEL-CMAC Protocol by Parallel Communication
Saradha Jayaraj, M. Basavaraju
Research Paper, Computer Science & Engineering, India, Volume 3 Issue 12, December 2014
Pages: 314 - 317
Vampire Attack: Energy Efficient Trust Based Solution
Pritam M. Channawar, Dr. Y. V.Chavan
Research Paper, Computer Science & Engineering, India, Volume 4 Issue 1, January 2015
Pages: 2434 - 2437
An Efficient Packet Loss Avoidance Mechanism in MANETs
Biradar Prashant D, Satish Kumar N
M.Tech / M.E / PhD Thesis, Computer Science & Engineering, India, Volume 3 Issue 7, July 2014
Pages: 455 - 457
Fairness Issues in a Wireless LAN
Vaggala Navyatha, E. Sunil Reddy
Similar Articles with Keyword 'wireless networks'
Research Paper, Computer Science & Engineering, India, Volume 6 Issue 8, August 2017
Pages: 868 - 874
Study of Power Management in Adhoc Networks
Anandhi Giri, S. K. Srivatsa
Review Papers, Computer Science & Engineering, India, Volume 3 Issue 6, June 2014
Pages: 2406 - 2408
Optimizing the Ad-Hoc Applications in Vehicular Network: A Study
Sumeet Sekhon, Dinesh Kumar
Review Papers, Computer Science & Engineering, India, Volume 3 Issue 9, September 2014
Pages: 2450 - 2452
A Review of Random Based Mobility Model for AODV and DSDV MANET's Routing Protocols
Sunita, Sunil Makkar
Survey Paper, Computer Science & Engineering, India, Volume 5 Issue 7, July 2016
Pages: 1057 - 1058
Survey on Novel Hybrid Techniques in EAACK for Prevention of Attacks in MANET'S
Pranita Prakash Kulkarni
Review Papers, Computer Science & Engineering, India, Volume 3 Issue 11, November 2014
Pages: 1288 - 1291
Survey on Latest Routing Algorithms in Opportunistic Networks
Sonam Kashyap, Jasvir Singh