---

---
Review Papers | Mechanical Engineering | Iraq | Volume 3 Issue 12, December 2014
Heat Transfer Enhancement and Fluid Flow across Tube Banks Heat Exchanger with Passive Control Technique by Using Vortex Generator (A Review)
Mohammed Saad Kamel
This paper describes the heat transfer enhancement and fluid flow across tube banks heat exchanger by means of vortex generator. One of the most important passive techniques to augment the heat transfer is the use of vortex generators. The vortex generator can be embedded in the plane fin and that too in a low cost with effect the original design and setup of the commonly used heat exchangers. Heat transfer and pressure drop depend on complex flow pattern of fluid in tube banks, whereas pressure drop linked directly with the fluid pumping capacity. Paper focuses to review a various design modifications which are implemented and studied experimentally and numerically by effect the shape of vortex generator, angles of attack, position and Reynolds number on wake size and vortex shedding.
Keywords: tube bank, vortex generator, heat exchanger, passive techniques, heat transfer
Edition: Volume 3 Issue 12, December 2014
Pages: 363 - 367
How to Cite this Article?
Mohammed Saad Kamel, "Heat Transfer Enhancement and Fluid Flow across Tube Banks Heat Exchanger with Passive Control Technique by Using Vortex Generator (A Review)", International Journal of Science and Research (IJSR), https://www.ijsr.net/search_index_results_paperid.php?id=SUB14207, Volume 3 Issue 12, December 2014, 363 - 367
74 PDF Views | 85 PDF Downloads
---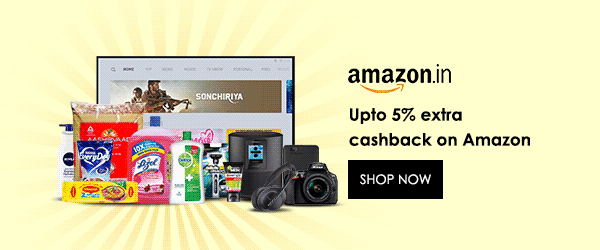 ---
Similar Articles with Keyword 'vortex generator'
Research Paper, Mechanical Engineering, Iraq, Volume 3 Issue 11, November 2014
Pages: 2032 - 2040
Numerical Study of Fluid Flow and Heat Transfer over a Circular Tubes Bank of Heat Exchanger with Different Shapes of Vortex Generator
Ahmed Khafeef Obaid Albdoor
Comparative Studies, Mechanical Engineering, India, Volume 6 Issue 3, March 2017
Pages: 1303 - 1305
Experimental Analysis of Hybrid Vortex Cooling System
Neeta P Mathurvaishya, Sameer Y. Bhosale
Research Paper, Mechanical Engineering, India, Volume 8 Issue 1, January 2019
Pages: 1634 - 1641
Drag Reduction: Design & Analysis of Vortex Generator
Ashish Domal, VinayAhuja, Pankaj Ande
Review Papers, Mechanical Engineering, Iraq, Volume 3 Issue 12, December 2014
Pages: 363 - 367
Heat Transfer Enhancement and Fluid Flow across Tube Banks Heat Exchanger with Passive Control Technique by Using Vortex Generator (A Review)
Mohammed Saad Kamel
Similar Articles with Keyword 'heat exchanger'
Research Paper, Mechanical Engineering, India, Volume 9 Issue 7, July 2020
Pages: 676 - 682
Increasing Heat Exchanger Performance
Nikhanj Ratan
Research Paper, Mechanical Engineering, India, Volume 4 Issue 6, June 2015
Pages: 760 - 766
Effect of Different Materials and Coolant Channel Configurations on the Performance of Actively Cooled Panels
Siva Karthik C V S S, Santhosh Kumar N, T Kishen Kumar Reddy
Review Papers, Mechanical Engineering, India, Volume 5 Issue 4, April 2016
Pages: 1457 - 1461
A Review on Possible Increment of Heat Transfer Rate for Hydraulic Oil Used in Plastic Injection Moulding Machine
Sandip Kumar Das, Kedar Bhojak
M.Tech / M.E / PhD Thesis, Mechanical Engineering, India, Volume 4 Issue 7, July 2015
Pages: 2433 - 2438
Efficiency Enhancement of a Vacuum Absorption Machine in Chilled Water Plant
Patnayakuni Anitha, M.L.S. Deva Kumar, G.Venkateswarulu
Research Paper, Mechanical Engineering, India, Volume 4 Issue 8, August 2015
Pages: 990 - 993
Parametric Comparison of Heat Transfer in Helical and Straight Tube-In-Tube Heat Exchanger
Suraj R. Gurav
Similar Articles with Keyword 'heat transfer'
Research Paper, Mechanical Engineering, India, Volume 9 Issue 7, July 2020
Pages: 676 - 682
Increasing Heat Exchanger Performance
Nikhanj Ratan
Research Paper, Mechanical Engineering, Iraq, Volume 5 Issue 7, July 2016
Pages: 1406 - 1410
A Study on Ammonia Condensation in Bundles of Low-Fin Carbon Steel Tubes
Eaman Hassan Al-Saoub
Research Paper, Mechanical Engineering, India, Volume 4 Issue 6, June 2015
Pages: 683 - 687
Comparative Studies on Conjugate Mixed Convection in Perforated Fins
G. Ganesh Kumar
Research Paper, Mechanical Engineering, India, Volume 4 Issue 12, December 2015
Pages: 2024 - 2027
Thermal Analysis of Pin Fin using Different Materials and Forms
Laxmikant Chavan, Niranjan Purane
Research Paper, Mechanical Engineering, India, Volume 4 Issue 6, June 2015
Pages: 760 - 766
Effect of Different Materials and Coolant Channel Configurations on the Performance of Actively Cooled Panels
Siva Karthik C V S S, Santhosh Kumar N, T Kishen Kumar Reddy