---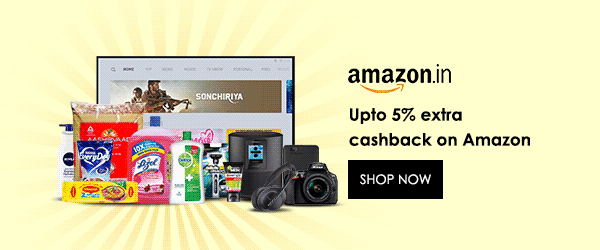 ---
Research Paper | Nursing | India | Volume 9 Issue 9, September 2020
Self-Directed Learning Readiness towards Online Classes among Baccalaureate Nursing Students
Shandrila Gnanatheebam, Suganthi Evangeline, Vathsala Sadan, Grace Rebekah
Traditional classroom learning has been an essential part of undergraduate nursing education in India. With Covid-19 pandemic, nursing education has not been an exception to explore and adapt to alternative strategies of teaching and learning. Many institutions have moved to online classes with little or no time for students to be prepared for this sudden paradigm shift in newer learning techniques. Hence, a study was conducted to determine the level of self-directed learning readiness towards online classes among baccalaureate nursing students. A descriptive cross-sectional study design was adopted. Proportionate Stratified Random Sampling technique was used to collect data from 92 students. A standardised (Self-Directed Learning Readiness Scale for Nurse Education) was used to collect data. Data were analysed using descriptive and inferential statistics. The overall self- directed learning readiness of students was found to be 72.8 % with mean score of self-management higher than mean score of self-control and desire for learning. The levels of readiness for self-directed learning were not found to be associated with any of the demographic and educational variables with differences considered significant at p < 0.05.
Keywords: Self-Directed Learning Readiness, Online Classes, Baccalaureate Nursing Students, Nursing Students
Edition: Volume 9 Issue 9, September 2020
Pages: 1165 - 1167
How to Cite this Article?
Shandrila Gnanatheebam, Suganthi Evangeline, Vathsala Sadan, Grace Rebekah, "Self-Directed Learning Readiness towards Online Classes among Baccalaureate Nursing Students", International Journal of Science and Research (IJSR), https://www.ijsr.net/search_index_results_paperid.php?id=SR20917155804, Volume 9 Issue 9, September 2020, 1165 - 1167
36 PDF Views | 24 PDF Downloads
---

---
Similar Articles with Keyword 'Online Classes'
Research Paper, Nursing, India, Volume 9 Issue 9, September 2020
Pages: 1165 - 1167
Self-Directed Learning Readiness towards Online Classes among Baccalaureate Nursing Students
Shandrila Gnanatheebam, Suganthi Evangeline, Vathsala Sadan, Grace Rebekah
Research Paper, Nursing, Nepal, Volume 9 Issue 9, September 2020
Pages: 23 - 29
Factors Associated with Perceived Stress, Anxiety, Depression, Insomnia during COVID-19 Outbreak among Nursing Students
Puspa Kumari Deo, Sandhya Budhathoki, Jyotshna Raut, Bibhav Adhikari, Jyoti Shrestha
Similar Articles with Keyword 'Nursing Students'
Research Paper, Nursing, India, Volume 9 Issue 8, August 2020
Pages: 287 - 291
A Study to Assess the Efficacy of Case Study Method on Knowledge and Skill of UG Nursing Students Regarding Chest Physiotherapy in Selected Institution of Dehradun, Uttarakhand
Shabistan Ahmed, Dr. Ratna Prakash
Research Paper, Nursing, India, Volume 7 Issue 7, July 2018
Pages: 1090 - 1095
Effectiveness of Structured Teaching Programme on Knowledge regarding Polycystic Ovarian Syndrome among Nursing Students
Sheelamma M.A
Research Paper, Nursing, India, Volume 8 Issue 9, September 2019
Pages: 1589 - 1595
Impact of Self-Perceived Academic Stress on Health behavior among College Students: A Comparison between Nursing and Non-Nursing Students
Janula Raju, Chithra.R.A, Amna Hussian Madani
Research Paper, Nursing, India, Volume 9 Issue 10, October 2020
Pages: 1334 - 1337
A Study to Assess the Effectiveness of Structured Teaching Programme on Knowledge and Skill Regarding Cardiopulmonary Resuscitation in Children among 3rd Year B.Sc. Nursing Students of a Selected College of Nursing at Mangaluru
Shalu Saju, Chandrashekar
Research Paper, Nursing, India, Volume 9 Issue 9, September 2020
Pages: 1165 - 1167
Self-Directed Learning Readiness towards Online Classes among Baccalaureate Nursing Students
Shandrila Gnanatheebam, Suganthi Evangeline, Vathsala Sadan, Grace Rebekah