---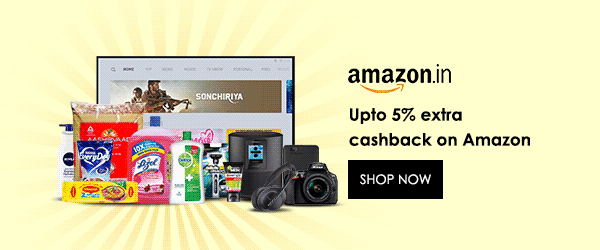 ---
Research Paper | Social Science | India | Volume 9 Issue 9, September 2020
Access to Information in Afghanistan: Issues and Challenges
Durafshan Jaihon Fetrat, Munir Ahmad Fetrat
The right to information is one of the citizenship rights. On the other hand, this right is one of the fundamental elements of freedom of expression and an inalienable right. Information makes men wise and is competent enough to cope with the modern world. So it is the responsibility of the government to notify people of day to day activities within the country. The right to access information on human rights is enshrined in international law; everyone has the right to obtain information and data from government departments, t is one of the basic principles of democratic governance and one of the most relevant examples of guaranties of human rights and citizenship for the first generation.Occasionally, government officials' expediency can limit public efforts to obtain information from the government and government-owned information institutions.Governments and international organizations have adopted laws and outlines policies that each include arrangements for access to information.In the third paragraph, Article 50 of Afghanistan constitution, the right to access to information is enshrined and guaranteed, so this paper tries to highlight the Access to information in Afghanistan: issues and challenges.
Keywords: Access to information (ATI), Right, Commission, Information
Edition: Volume 9 Issue 9, September 2020
Pages: 697 - 702
How to Cite this Article?
Durafshan Jaihon Fetrat, Munir Ahmad Fetrat, "Access to Information in Afghanistan: Issues and Challenges", International Journal of Science and Research (IJSR), https://www.ijsr.net/search_index_results_paperid.php?id=SR20912204506, Volume 9 Issue 9, September 2020, 697 - 702
74 PDF Views | 77 PDF Downloads
---

---
Similar Articles with Keyword 'Right'
Research Paper, Social Science, Nigeria, Volume 9 Issue 3, March 2020
Pages: 314 - 317
Issues in Child Development in Nigeria
Barr. BerthaNnenna Otunta, Joy N. Ezeilo
Survey Paper, Social Science, India, Volume 9 Issue 9, September 2020
Pages: 1223 - 1224
Role of Literacy in People's Lives and its Importance
Dr. Ahmadi Begum
Research Paper, Social Science, Kenya, Volume 6 Issue 7, July 2017
Pages: 1640 - 1648
Effects of Career Stagnation on Performance in Public Service: A Case of Murang'a County Government
Bancy Ngondi Wawira, Godrick Bulitia Mathews, Clifford G. Machogu, Dr. John Wekesa Wanjala
Informative Article, Social Science, India, Volume 9 Issue 7, July 2020
Pages: 1282 - 1284
Position of Women Down the Ages in India
Dr. Sharda Devi
Research Paper, Social Science, Kenya, Volume 9 Issue 4, April 2020
Pages: 1617 - 1625
Gender Based Violence against Females in Narok County: The Dragon in their Way to Achieving Education and Safety
Uhuru Josephine, Wamocha Lydiah
Similar Articles with Keyword 'Commission'
Research Paper, Social Science, Kenya, Volume 9 Issue 4, April 2020
Pages: 1279 - 1287
Bottlenecks to the Demobilization and Disarmament of Former Combatants' Process in Mount Elgon Region, Kenya
Lydiah Wamocha, Joseph Nasongo
Case Studies, Social Science, Kenya, Volume 7 Issue 5, May 2018
Pages: 523 - 535
Effects of Stakeholders' Participation in the Inter-Ethnic Conflicts and Economic Growth in Nyando, Muhoroni and Tinderet Sub-Counties
Jacob Asige Chavulimu, Bulitia Godrick Mathews, Dr. Hamasi Linnet
Research Paper, Social Science, India, Volume 6 Issue 11, November 2017
Pages: 1295 - 1299
National Service Scheme (NSS) an Extension Education: Bridging Campus & Community- Emerging Trends in NSS with Special Reference to Tamil Nadu
C. Samuel Chelliah, Dr. Hiranniya Kalesh P
Research Paper, Social Science, Indonesia, Volume 7 Issue 2, February 2018
Pages: 1358 - 1363
Public Opinion on Corruption in Public Health Service at Hospital X in Kutai Kartanegara Regency: Perception Survey of Service Users
Fajar Apriani, Muhammad Zainal Arifin
Research Paper, Social Science, India, Volume 9 Issue 9, September 2020
Pages: 697 - 702
Access to Information in Afghanistan: Issues and Challenges
Durafshan Jaihon Fetrat, Munir Ahmad Fetrat
Similar Articles with Keyword 'Information'
Research Paper, Social Science, Afghanistan, Volume 9 Issue 9, September 2020
Pages: 1101 - 1103
Investigating the Role of Motivation in Organizational Development
Nasibullah Zaky, Janat GulZazai
Research Paper, Social Science, Kenya, Volume 6 Issue 7, July 2017
Pages: 1640 - 1648
Effects of Career Stagnation on Performance in Public Service: A Case of Murang'a County Government
Bancy Ngondi Wawira, Godrick Bulitia Mathews, Clifford G. Machogu, Dr. John Wekesa Wanjala
Research Paper, Social Science, Afghanistan, Volume 9 Issue 7, July 2020
Pages: 1139 - 1147
Economic Losses of Cultural Self-Alienation in the Youths of Third World Countries
Sayed Khalil Kohi, Sayed Muhammad Baqer Hussaini
Research Paper, Social Science, Sri Lanka, Volume 6 Issue 3, March 2017
Pages: 597 - 603
Evaluation of National Film Corporation's Business Strategy for Film Distribution in Sri Lanka
Jasmine Nanayakkara, M. W. A. P Jayatilaka
Research Paper, Social Science, Indonesia, Volume 6 Issue 8, August 2017
Pages: 1404 - 1407
Detection of Potential Areas to Prone Flood in Luwu Utara Regency, Indonesia
Muhammad Ichsan Ali