---

---
M.Tech / M.E / PhD Thesis | Civil Engineering | Indonesia | Volume 9 Issue 7, July 2020
Supply Chain Risk Management Material, Equipment and HR Construction of Quality Bendon Road Pavement Works with Buton Asphalt in the Large Implementation of VI National Street of Jakarta
Abu Sofyan, Dr. Ir. Fitri Suryani MT, Dr. Ir. Hari Nugraha Nurjaman MT
Roads are transportation infrastructure that affect economic development efforts. A good road is a road where users feel safe, comfortable and efficient for the community. Supply chain, supply chain, networklogistics, or supply network is a coordinated system consisting of organizations, human resources, activities, information, and other resources involved together in moving a product or service in the form of either physicalas well asvirtualfrom a supplier tocustomer. The purpose of this study is to determine the extent of risk control over the use of asphalt. This study uses a statistical analysis of Statistical Package for the Social Sciences (SPSS) to get the results of the high risk category in the management of asphalt material supply chains. From the 4 research hypotheses conducted by the researchers, the results were accepted or proven that there was an effect of joint risk management of supply chain materials, equipment and human resources on the quality of flexible pavement road works with buton asphalt at the Jakarta National Road Implementation Center VI.
Keywords: Quality, Supply Chain Management
Edition: Volume 9 Issue 7, July 2020
Pages: 7 - 12
How to Cite this Article?
Abu Sofyan, Dr. Ir. Fitri Suryani MT, Dr. Ir. Hari Nugraha Nurjaman MT, "Supply Chain Risk Management Material, Equipment and HR Construction of Quality Bendon Road Pavement Works with Buton Asphalt in the Large Implementation of VI National Street of Jakarta", International Journal of Science and Research (IJSR), https://www.ijsr.net/search_index_results_paperid.php?id=SR20624113135, Volume 9 Issue 7, July 2020, 7 - 12
83 PDF Views | 108 PDF Downloads
---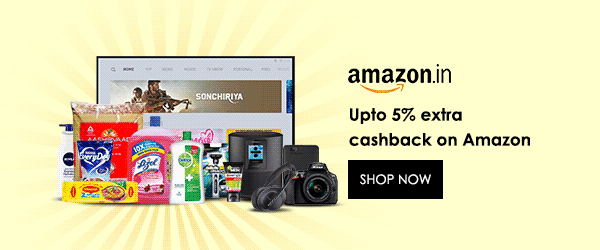 ---
Similar Articles with Keyword 'Quality'
Research Paper, Civil Engineering, India, Volume 9 Issue 9, September 2020
Pages: 768 - 772
An Experimental Investigation on Effect of Curing of Concrete with Addition of Self-Cuing Compounds in Concrete
M Sai Sekhar Babu, M Srinivasarao
Research Paper, Civil Engineering, India, Volume 2 Issue 5, May 2013
Pages: 30 - 36
Affordable Housing Materials & Techniques for Urban Poor's
S.S.Shinde, A.B.Karankal
Dissertation Chapters, Civil Engineering, India, Volume 4 Issue 6, June 2015
Pages: 1540 - 1544
Integrated Environmental Development Planning For Rural Areas Emerging Towards Growth Centre- Mahalung, Solapur
Suraj A. Sutar, Prof. Sagar M. Gawande
Research Paper, Civil Engineering, Iraq, Volume 6 Issue 12, December 2017
Pages: 1701 - 1708
Optimum Design of Partially Prestressed Concrete Beams
Mohannad H. Al-Sherrawi
Research Paper, Civil Engineering, Iraq, Volume 5 Issue 3, March 2016
Pages: 1799 - 1810
Pre-aeration and Transversal Baffling Effect on Aerated Grit Chamber Performance of Kufa Wastewater Treatment Plant
Dr. Hasan Mahdi Mohammed Al-Khateeb
Similar Articles with Keyword 'Supply Chain Management'
Research Paper, Civil Engineering, India, Volume 5 Issue 2, February 2016
Pages: 1782 - 1785
An Investigation of Green Supply Chain Management in Indian Construction Sector
Reshma Raju E., Mittapalli Dashratha Laxmiprasad
Research Paper, Civil Engineering, Turkey, Volume 5 Issue 9, September 2016
Pages: 516 - 520
Barriers to the Implementation of Supply Chain Management- Case of Small to Medium Sized Contractors in Turkey
Ebrahim SALAMI, Serkan AYDINLI, Emel LAPTALI ORAL
M.Tech / M.E / PhD Thesis, Civil Engineering, Indonesia, Volume 9 Issue 7, July 2020
Pages: 7 - 12
Supply Chain Risk Management Material, Equipment and HR Construction of Quality Bendon Road Pavement Works with Buton Asphalt in the Large Implementation of VI National Street of Jakarta
Abu Sofyan, Dr. Ir. Fitri Suryani MT, Dr. Ir. Hari Nugraha Nurjaman MT