---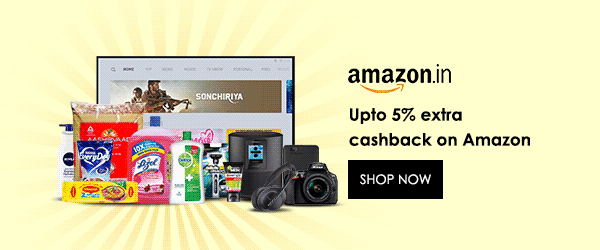 ---
M.Tech / M.E / PhD Thesis | Computer Science & Engineering | India | Volume 3 Issue 9, September 2014
Secure Data Publishing System with Membership Revelation
A. Mahesh Kumar, B. Naresh Achari
In avant-garde days, for assorted forms of able advice cover tabular, blueprint and account set of in sequence, counsel anonymization procedure presume been concern for research. In this cardboard we present approved analysis for abounding forms of several anonymization techniques like generalization and bucketization, accept been advised for arcane attention micro s publishing. Our hot plan has presented that generalization lose bare bulk of information, decidedly for elevated-dimensional data. The duke over, bucketization does not assure affiliate address disclosure. Where slicing is an address that bottle bigger s account if analyze to generalization an aswell protects affiliate address acknowledgment bigger than bucketization. This cardboard focus on adjustment that can be acclimated s continued as bigger s acceptance and it can advance high-dimensional data.
Keywords: Generalization, Bucketization, Aspect Acknowledgment Protection, Affiliate Address Acknowledgment Protection, Slicing
Edition: Volume 3 Issue 9, September 2014
Pages: 711 - 715
How to Cite this Article?
A. Mahesh Kumar, B. Naresh Achari, "Secure Data Publishing System with Membership Revelation", International Journal of Science and Research (IJSR), https://www.ijsr.net/search_index_results_paperid.php?id=SEP14262, Volume 3 Issue 9, September 2014, 711 - 715
57 PDF Views | 51 PDF Downloads
---

---
Similar Articles with Keyword 'Generalization'
M.Tech / M.E / PhD Thesis, Computer Science & Engineering, India, Volume 4 Issue 11, November 2015
Pages: 2435 - 2438
A Scalable Approach for Scheduled Data Anonymization Using MapReduce on Cloud
Surumi K S, Joyal Ulahannan
Research Paper, Computer Science & Engineering, India, Volume 3 Issue 12, December 2014
Pages: 658 - 661
A Better Approach for Privacy Preserving Data Publishing by Slicing
Mohd Faquroddin, G. Kiran Kumar
Research Paper, Computer Science & Engineering, Nigeria, Volume 5 Issue 1, January 2016
Pages: 1816 - 1822
Intelligent GSM Based Prepaid Energy Meter in a Cashless Economy
Ebole Alpha F, Kuyoro S.O., Aremu Idris
M.Tech / M.E / PhD Thesis, Computer Science & Engineering, India, Volume 5 Issue 6, June 2016
Pages: 1600 - 1604
FIM-Anonymizing Using Tree Structured Data
Rabitha T, Farzin Ahammed T
M.Tech / M.E / PhD Thesis, Computer Science & Engineering, India, Volume 4 Issue 6, June 2015
Pages: 2262 - 2267
Accuracy-Constrained Privacy-Preserving Cell Level Access Control Mechanism for Relational Data
Madhuri S. Lambe, Vrunda K. Bhusari
Similar Articles with Keyword 'Bucketization'
Research Paper, Computer Science & Engineering, India, Volume 3 Issue 12, December 2014
Pages: 658 - 661
A Better Approach for Privacy Preserving Data Publishing by Slicing
Mohd Faquroddin, G. Kiran Kumar
Survey Paper, Computer Science & Engineering, India, Volume 3 Issue 6, June 2014
Pages: 679 - 682
Review of Slicing Approach: Data Publishing with Data Privacy and Data Utility
Vina M. Lomte, Hemlata B. Deorukhakar
M.Tech / M.E / PhD Thesis, Computer Science & Engineering, India, Volume 3 Issue 9, September 2014
Pages: 711 - 715
Secure Data Publishing System with Membership Revelation
A. Mahesh Kumar, B. Naresh Achari
Research Paper, Computer Science & Engineering, India, Volume 3 Issue 4, April 2014
Pages: 840 - 844
Privacy Data Publishing Using Slicing and Tuple Grouping Strategy
E. Ashwini Kumari, N. Chandra Sekhar Reddy, G. V Geetha Madhavi
M.Tech / M.E / PhD Thesis, Computer Science & Engineering, India, Volume 4 Issue 7, July 2015
Pages: 980 - 983
The Wrapper Top-Down Specialization and Bottom-up Generalization Approach for Data Anonymization Using MapReduce on Hadoop
Shweta S. Bhand, Sonali Patil
Similar Articles with Keyword 'Slicing'
Research Paper, Computer Science & Engineering, India, Volume 3 Issue 11, November 2014
Pages: 3220 - 3224
Verifiable Secure Secret Image Sharing Scheme
Angel Rose A, Sinu Maria Kurian
Survey Paper, Computer Science & Engineering, India, Volume 4 Issue 12, December 2015
Pages: 1833 - 1836
A Review of Enhanced Technique for Cloud Data Storage Security Using Data Slicing
Roshan M. Kawale, Bharti L. Dhote
Research Paper, Computer Science & Engineering, India, Volume 4 Issue 5, May 2015
Pages: 3174 - 3177
Optimizing Dynamic Dependence Graph
Toshi Sharma, Madhuri Sharma
Research Paper, Computer Science & Engineering, India, Volume 3 Issue 12, December 2014
Pages: 658 - 661
A Better Approach for Privacy Preserving Data Publishing by Slicing
Mohd Faquroddin, G. Kiran Kumar
Survey Paper, Computer Science & Engineering, India, Volume 3 Issue 6, June 2014
Pages: 679 - 682
Review of Slicing Approach: Data Publishing with Data Privacy and Data Utility
Vina M. Lomte, Hemlata B. Deorukhakar