---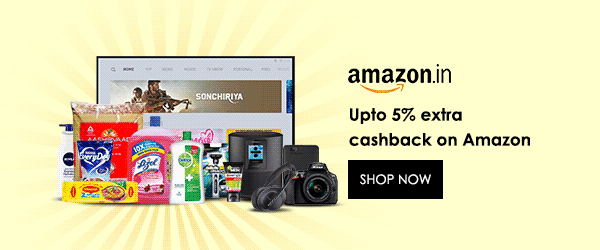 ---
Research Paper | Environmental Science Studies | Morocco | Volume 3 Issue 10, October 2014
Speciation of Metallic Elements in Tannery Waste Water Case Study: Mohammedia Tannery Morocco
Imane Ilou, Salah Souabi, Digua Khalid
Tanneries discharge wastes without any treatment on the vast areas. Untreated effluents contain toxic materials like heavy metals which accumulate in soils and cause many hazards health. The tannery wastewaters samples were collected from tannery in Mohamedia Morocco. The metallic speciation is referred to physical fractionation (particulate, colloidal, dissolved). This study describes the physical speciation of Cr, Cd, Pb, Zn, Cu, Fe, Ni and Hg in tannery wastewaters. Five important steps of process were selected for sampling process wastes and seven hourly samples from collection basin were collected in order to evaluate total metallic pollution along the process. After Mineralization of Samples, this one was analyzed by ICP-AES. The results indicate that most of the metals have high abundance in particulate forms. Hence, small amounts of Cr, Cu, Pb, Hg and Ni were found in dissolved form: (Cr: 0.05 8 % ; Cu: 7.1 - 47.2 %; Pb: 4.4 - 50 %; Hg: 2 11 %, Ni: 0 14 % ).While high quantities of Cd were present in dissolved forms (60 100 %).The average of presence in particulate forms for the metals giving the following order: Cr> Ni > Hg > Cu > Fe > Pb >Zn > Cd.
Keywords: Tannery Wastewaters, Heavy Metals, Speciation, Particulate Fraction, Dissolved Fraction
Edition: Volume 3 Issue 10, October 2014
Pages: 163 - 170
How to Cite this Article?
Imane Ilou, Salah Souabi, Digua Khalid, "Speciation of Metallic Elements in Tannery Waste Water Case Study: Mohammedia Tannery Morocco", International Journal of Science and Research (IJSR), https://www.ijsr.net/search_index_results_paperid.php?id=OCT1426, Volume 3 Issue 10, October 2014, 163 - 170
82 PDF Views | 60 PDF Downloads
---

---
Similar Articles with Keyword 'Heavy Metals'
Research Paper, Environmental Science Studies, Ivory Coast, Volume 3 Issue 7, July 2014
Pages: 1970 - 1975
Histological Alterations of Gill, Liver and Kidney of Black-Chinned Tilapia Sarotherodon melanotheron Contaminated by Heavy Metals from Bietri Bay in Ebrie Lagoon, Cote d'Ivoire
Safiatou Coulibaly, Boua Clestin Ats, Essetchi Paul Kouamlan
Research Paper, Environmental Science Studies, Nigeria, Volume 9 Issue 6, June 2020
Pages: 281 - 285
Evaluation of the Potential Hazard of Consuming Allium Cepa (Onion) Cultivated On Farmlands Along Hunkuyi-Zaria Road Kaduna State Nigeria
Anyim P. B., Salami U. V., Christopher O. P., Ayilara S. I., Okibe P. O.
Research Paper, Environmental Science Studies, Ethiopia, Volume 4 Issue 1, January 2015
Pages: 1424 - 1432
Temporal and Spatial Variations on Heavy Metals Concentration in River Mojo, Oromia State, East Ethiopia
Tamene Fite Duressa, Seyoum Leta PhD
Research Paper, Environmental Science Studies, Nigeria, Volume 9 Issue 4, April 2020
Pages: 1670 - 1676
Microbial and Heavy Metal Evaluation of Solutions of Ash Produced From Unripe Plantain Peels and Oil Palm Fruit Bunch Sold in Market Outlets within Afikpo South L.G.A. in Ebonyi State
Okeke O, Aniobi C.C, Ezeh E, Ochuba C.O, Ezejiofor C.C
Research Paper, Environmental Science Studies, India, Volume 4 Issue 9, September 2015
Pages: 1252 - 1258
Water Quality Appraisal of Hasdeo River at Korba in Chhattisgarh, India
Monika Bhaskar, A. K. Dixit