---

---
Research Paper | Electrical Engineering | India | Volume 5 Issue 6, June 2016
Grid-Connected SVPWM System Analysis and Control of Quasi-Z Source Inverter bith Battery Improvement: Comparative Analysis of MPPT in Solar Panel with Respect to Power
Ghulam Rabani, Shekhar Verma
the most extreme power conveyance to the heap is guaranteed by a versatile neuron fuzzy deduction framework (ANFIS) in view of greatest power point following framework (MPPT). The ANFIS-based MPPT offers a to a great degree quick element reaction with high precision framework. An altered space vector modulation (SVPWM) method for the qZSI is connected to accomplish low noise, high voltage usage, power variable change and high effectiveness. A P-Q decoupled lattice tie power infusion is satisfied with the most extreme power catch from PV boards and the solidarity power component. The legitimacy of the proposed PV framework is demonstrated by test results, demonstrating a productive strategy for the energy put away PV power generation.
Keywords: MPPT, PV characteristics, SVPWM, Solar Panel, Solar energy, Temperature
Edition: Volume 5 Issue 6, June 2016
Pages: 1178 - 1182
How to Cite this Article?
Ghulam Rabani, Shekhar Verma, "Grid-Connected SVPWM System Analysis and Control of Quasi-Z Source Inverter bith Battery Improvement: Comparative Analysis of MPPT in Solar Panel with Respect to Power", International Journal of Science and Research (IJSR), https://www.ijsr.net/search_index_results_paperid.php?id=NOV164373, Volume 5 Issue 6, June 2016, 1178 - 1182
64 PDF Views | 58 PDF Downloads
---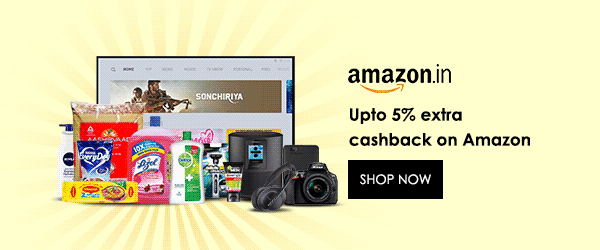 ---
Similar Articles with Keyword 'MPPT'
M.Tech / M.E / PhD Thesis, Electrical Engineering, India, Volume 4 Issue 12, December 2015
Pages: 1606 - 1610
Grid Tied Solar Power Generation with Active Power Filter for Nonlinear Loads
Koppineni RNV Subbarao, K. Kranthi Pratapsingh
M.Tech / M.E / PhD Thesis, Electrical Engineering, India, Volume 4 Issue 1, January 2015
Pages: 1976 - 1980
A Single-Phase Bidirectional Inverter with Two Buck/Boost MPPTs for DC- Distribution Applications
Rajendhra Prasad, M. Praveen Reddy
Research Paper, Electrical Engineering, India, Volume 5 Issue 5, May 2016
Pages: 1680 - 1684
Power Quality Issues in Variable Speed Wind Turbine and Application of STATCOM
Rakshita R. Upadhyay, Ch. V. Sivakumar
Comparative Studies, Electrical Engineering, India, Volume 5 Issue 6, June 2016
Pages: 2255 - 2262
Comparison of Design and Simulation of Step up Converters with Inverters for Solar Application
Bhushan Subhash Chaudhari, M. Mujtahid Ansari
M.Tech / M.E / PhD Thesis, Electrical Engineering, India, Volume 3 Issue 9, September 2014
Pages: 2208 - 2213
Design and Simulation of Photovoltaic Water Pumping System
Rakesh Kumar, Girish K. Dalal
Similar Articles with Keyword 'PV characteristics'
Review Papers, Electrical Engineering, India, Volume 5 Issue 6, June 2016
Pages: 1133 - 1137
A Review Study of Grid-Connected SVPWM System Analysis and Control of Quasi-Z Source Inverter: Comparative Analysis of MPPT in Solar Panel with Respect to Power
Ghulam Rabani, Shekhar Verma
Research Paper, Electrical Engineering, India, Volume 5 Issue 6, June 2016
Pages: 1178 - 1182
Grid-Connected SVPWM System Analysis and Control of Quasi-Z Source Inverter bith Battery Improvement: Comparative Analysis of MPPT in Solar Panel with Respect to Power
Ghulam Rabani, Shekhar Verma
Research Paper, Electrical Engineering, India, Volume 4 Issue 4, April 2015
Pages: 2950 - 2953
Mathematical Modeling of Photovoltaic Cell
Subhash Apatekar, Ch. Mallareddy
Research Paper, Electrical Engineering, India, Volume 6 Issue 1, January 2017
Pages: 1179 - 1185
Maximum Power Point Tracking Using Fuzzy Logic Control for Grid-Connected Photovoltaic System & Operation of PV Cells under Partial Shading Conditions
Subhash E. Apatekar, Akireddy Shravankumar, Ch. Anitha
Similar Articles with Keyword 'SVPWM'
Research Paper, Electrical Engineering, Sudan, Volume 4 Issue 9, September 2015
Pages: 1888 - 1897
Dispersive Generation and Utility Connected Converters
Eltaib S. Elmubarak, Ali M. Ali
Research Paper, Electrical Engineering, India, Volume 4 Issue 4, April 2015
Pages: 1375 - 1379
Vector Control of Active Front-End Rectifier for Electric Motors under Unbalanced Condition
Naziya Saleem, T. M. Thamizh Thentral
Research Paper, Electrical Engineering, Sudan, Volume 4 Issue 6, June 2015
Pages: 1661 - 1668
Grid Synchronizing Method Using 3-Level SVPWM of Grid Connected VSI
Eltaib. S. Elmubarak, Ali. M. Ali
M.Tech / M.E / PhD Thesis, Electrical Engineering, India, Volume 3 Issue 12, December 2014
Pages: 70 - 76
Direct Vector Switching Control Technique for 3? VSC for PFC
K. Ramya, CH. Jayavardhana Rao, Dr. Venugopal
Research Paper, Electrical Engineering, India, Volume 5 Issue 8, August 2016
Pages: 940 - 945
A New Cascade H-Bridge Inverter Based Multi-Level Statcom for High Power Applications
U. Rosaiah, M. Lokesh
Similar Articles with Keyword 'Solar Panel'
Research Paper, Electrical Engineering, Bangladesh, Volume 5 Issue 5, May 2016
Pages: 1214 - 1217
Design and Implementation of PWM Charge Controller and Solar Tracking System
Bishwajit Swarnakar, Anupama Datta
Research Paper, Electrical Engineering, India, Volume 5 Issue 5, May 2016
Pages: 1769 - 1771
Modelling of Photovoltaic Solar Panel for Maximum Power Point Tracking
Ankita Pandey, Dr. Dharmendra Kumar Singh
Review Papers, Electrical Engineering, India, Volume 5 Issue 6, June 2016
Pages: 1133 - 1137
A Review Study of Grid-Connected SVPWM System Analysis and Control of Quasi-Z Source Inverter: Comparative Analysis of MPPT in Solar Panel with Respect to Power
Ghulam Rabani, Shekhar Verma
Research Paper, Electrical Engineering, India, Volume 6 Issue 3, March 2017
Pages: 2312 - 2315
Microcontroller Based Control Scheme for Solar PV System under Asymmetrical Fault Condition
Mohini W. Badwaik, Prashant P. Jagtap
Research Paper, Electrical Engineering, India, Volume 3 Issue 11, November 2014
Pages: 1091 - 1096
Renewable Energy Source Applications in Multilevel Inverter Based Induction Motor Drive Using ANN
G. Sathish Goud, Venkateswarlu Kalimela
Similar Articles with Keyword 'Solar energy'
M.Tech / M.E / PhD Thesis, Electrical Engineering, India, Volume 3 Issue 11, November 2014
Pages: 286 - 292
Mitigation of Lower Order Harmonics in a Grid-Connected Single-Phase PV Inverter
M. Siva Kumar Reddy, Dr. G. Jayakrishna
Research Paper, Electrical Engineering, Bangladesh, Volume 5 Issue 5, May 2016
Pages: 1214 - 1217
Design and Implementation of PWM Charge Controller and Solar Tracking System
Bishwajit Swarnakar, Anupama Datta
Case Studies, Electrical Engineering, India, Volume 3 Issue 6, June 2014
Pages: 1603 - 1606
Scope and Potential of a Hybrid Solar & Wind Energy System for Jodhpur Region; Case Study
JyotiKant, Hari Kr Singh
M.Tech / M.E / PhD Thesis, Electrical Engineering, India, Volume 3 Issue 11, November 2014
Pages: 1600 - 1606
A Programmable Hybrid Solar-Wind Energy System Using Cuk-Sepic Fused Converter Topology
S. Lakshmi Sirisha, A. Hari Prasad
Research Paper, Electrical Engineering, India, Volume 5 Issue 5, May 2016
Pages: 1769 - 1771
Modelling of Photovoltaic Solar Panel for Maximum Power Point Tracking
Ankita Pandey, Dr. Dharmendra Kumar Singh
Similar Articles with Keyword 'Temperature'
Research Paper, Electrical Engineering, China, Volume 9 Issue 9, September 2020
Pages: 662 - 665
Design of Water Quality Monitoring System Based on Microcontroller
WANG Li, ZHANG Shaopeng, WANG Wei
Research Paper, Electrical Engineering, India, Volume 9 Issue 7, July 2020
Pages: 1926 - 1930
Induction Motor Parameter Monitoring System using Zig bee Protocol & MATLAB GUI: Automated Monitoring System
Sachin Mali, Sunil Kumar Bhatt
M.Tech / M.E / PhD Thesis, Electrical Engineering, India, Volume 4 Issue 5, May 2015
Pages: 1874 - 1877
Induction Cooking Application Based on Class E Resonant Inverter: Simulation using MATLAB
Hemlata N. Mungikar, V. S. Jape
Research Paper, Electrical Engineering, Malaysia, Volume 2 Issue 9, September 2013
Pages: 1 - 4
Design an Automatic Temperature Control System for Smart Electric Fan Using PIC
Zairi Ismael Rizman; Kim Ho Yeap; Nuraiza Ismail; Norizan Mohamad; Nur Hafizah Rabi'ah Husin
Research Paper, Electrical Engineering, Sudan, Volume 5 Issue 5, May 2016
Pages: 2153 - 2156
Microcontroller Based Master Slave Communication for Electrical Stepper Motor
Rayan Mohamed Hamid, Eltahir Mohamed Hussein