---

---
Research Paper | Management | India | Volume 5 Issue 5, May 2016
Consumer Behaviour towards Consumer Durable Goods in Thiruvarur District
P. Sathya, C. Vijayasanthi
Consumer behavior is centre of the modern marketing, understanding his behaviour is quite essential for efficient and effective marketing management. Customers may state their needs, wants but act otherwise. They may not be in touch with their deeper motivations. Indias consumer market is riding the crest of the countrys economic boom. Driven by a young population with access to disposable incomes and easy finance options, the consumer market has been throwing up staggering figures. Marketing problem enhancing from the consumers behaviour has a greater degree of similarity behavioral problems relating to the consumer durables. use of durable goods is becoming increasingly popular in recent years in India. The introduction of different types of durables has also brought out many significant changes in the tastes and preferences of ultimate consumers in recent years.
Keywords: Consumer behaviour, Consumer Durables, Influence on buying decision
Edition: Volume 5 Issue 5, May 2016
Pages: 1612 - 1616
How to Cite this Article?
P. Sathya, C. Vijayasanthi, "Consumer Behaviour towards Consumer Durable Goods in Thiruvarur District", International Journal of Science and Research (IJSR), https://www.ijsr.net/search_index_results_paperid.php?id=NOV163749, Volume 5 Issue 5, May 2016, 1612 - 1616
76 PDF Views | 57 PDF Downloads
---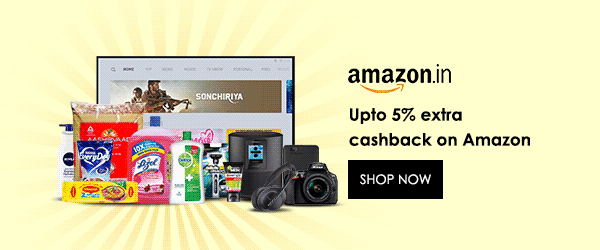 ---
Similar Articles with Keyword 'Consumer behaviour'
Research Paper, Management, India, Volume 5 Issue 11, November 2016
Pages: 1196 - 1200
An Empirical Investigation of Home Service Mobile Apps
Dr. Gagandeep K Nagra, Dr. R Gopal
Research Paper, Management, India, Volume 5 Issue 5, May 2016
Pages: 1612 - 1616
Consumer Behaviour towards Consumer Durable Goods in Thiruvarur District
P. Sathya, C. Vijayasanthi
Research Paper, Management, India, Volume 3 Issue 8, August 2014
Pages: 1898 - 1900
Online Shopping and Its Impact on Consumer Behavior in Trans Yamuna Area of Allahabad
Rekha Verma, Agift Aimol, Nisha Chacko
Research Paper, Management, India, Volume 6 Issue 11, November 2017
Pages: 1497 - 1503
Role of Pre-Sales in Understanding Consumer Behaviour for SaaS Product
Polimati Naveen Prasad
Research Paper, Management, India, Volume 3 Issue 7, July 2014
Pages: 9 - 13
To Study the Factors of Consumer Involvement in Fashion Clothing
Nandini. R, Dr S. Jeevananda
Similar Articles with Keyword 'Consumer Durables'
Research Paper, Management, India, Volume 3 Issue 9, September 2014
Pages: 1896 - 1899
Impact of Global Financial Crisis on the Growth of Organized Retail Development in India
Dr. S. Poornima, Deepha.B
Research Paper, Management, India, Volume 5 Issue 5, May 2016
Pages: 1612 - 1616
Consumer Behaviour towards Consumer Durable Goods in Thiruvarur District
P. Sathya, C. Vijayasanthi