---

---
Research Paper | Chemical Engineering | Libya | Volume 5 Issue 4, April 2016
The Corrosion Inhibition of Mild Steel in Acid Solutions media by Adsorption of Leaves of Morus nigra L. from Libya
Ali Ramadan Alkais, Salem Mohamed Edrah
The inhibition of mild steel corrosion in hydrochloric acid solutions were studied with application of Libyan plant Leave (Morus nigra L.) on mild steel in 1M HCl (37 % Hydrochloric acid) using weight loss method and gravimetric measurements. Experiments were performed by varying immersion period concentration of the inhibitor. Corrosion inhibition efficiency of (Morus nigra L) leaves extracts was evaluated using weight loss measurements for effect of various solution concentrations sustained at optimum concentration 1 g/l was 85.6 % in 1 M HCl acid with 2 % plant crude extract and it was increased with the increase in concentration of plant leaves crude extract at temperature 25 C. Maximum inhibition efficiency was found 94.9 % in 1 M HCl acid with 10 % plant crude extract. The corrosion rate was found to decrease with the increases in concentration of extract up to 0.3 % to 1.2 %. The results obtained indicate that the crude extracts functioned as decent inhibitors in 1M 1.0 HCl. The adsorption of constituents in the plant crude extract on the surface of the metal is proposed for the inhibition behavior. Also the crude extract was analyzed for electrical conductivity (Ec), total dissolved salts (TDS) and pH values.
Keywords: Mild steel, Crude Extract, Hydrochloric acid solutions, Adsorption, Corrosion
Edition: Volume 5 Issue 4, April 2016
Pages: 730 - 734
How to Cite this Article?
Ali Ramadan Alkais, Salem Mohamed Edrah, "The Corrosion Inhibition of Mild Steel in Acid Solutions media by Adsorption of Leaves of Morus nigra L. from Libya", International Journal of Science and Research (IJSR), https://www.ijsr.net/search_index_results_paperid.php?id=NOV162645, Volume 5 Issue 4, April 2016, 730 - 734
76 PDF Views | 66 PDF Downloads
---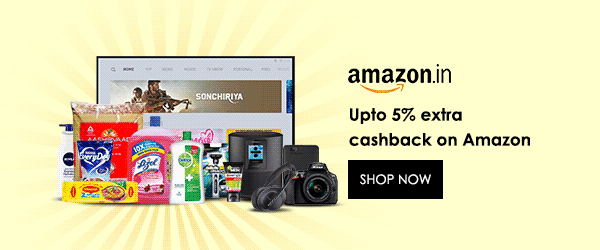 ---
Similar Articles with Keyword 'Adsorption'
Research Paper, Chemical Engineering, Saudi Arabia, Volume 4 Issue 10, October 2015
Pages: 1632 - 1641
The Effect of Different Coverage's of Bismuth on a 5% Pt/G Supported Catalysts on Enantiomeric Excess (ee) and Reaction Rate of Ethyl Pyruvate Hydrogenation Rate in Dichloromethane
Salem El Khaseh, Mohammed M. Bukhari, Salah Eldeen F. Hegazi
Research Paper, Chemical Engineering, Egypt, Volume 3 Issue 5, May 2014
Pages: 1049 - 1053
Study the Inhibition Effect of Mequitazine on the Copper Corrosion in Sodium Chloride Solution
Ahmed A. Farag
Research Paper, Chemical Engineering, India, Volume 3 Issue 7, July 2014
Pages: 1266 - 1269
Studies on Removal of Chromium (VI) from Wastewater Using Electrocoagulation
Rajesh Pachimatla, Shamik Pushkar, Utkarsh Maheshwari
Research Paper, Chemical Engineering, India, Volume 3 Issue 7, July 2014
Pages: 2255 - 2259
A Review on Desulphurization of Liquid Fuel by Adsorption
Pratibha R. Gawande, Dr. Jayant P. Kaware
Research Paper, Chemical Engineering, India, Volume 2 Issue 12, December 2013
Pages: 101 - 104
Mass Transfer Studies on Fluidized Bed Adsorption Column for Phenol Adsorption
Sunil J. Kulkarni, Ravi W. Tapre
Similar Articles with Keyword 'Corrosion'
Research Paper, Chemical Engineering, Egypt, Volume 3 Issue 5, May 2014
Pages: 1049 - 1053
Study the Inhibition Effect of Mequitazine on the Copper Corrosion in Sodium Chloride Solution
Ahmed A. Farag
Research Paper, Chemical Engineering, Egypt, Volume 3 Issue 4, April 2014
Pages: 870 - 876
Study the Synergistic Inhibition for Nanocomposite Based on Biosynthesized Iron Nanoparticle and Purine Compounds on Steel Corrosion in Sulfuric Acid
Ahmed A. Farag, W. Ahmed, Khaled Zakaria, Ibrahim M. Nassar
Research Paper, Chemical Engineering, Libya, Volume 5 Issue 4, April 2016
Pages: 730 - 734
The Corrosion Inhibition of Mild Steel in Acid Solutions media by Adsorption of Leaves of Morus nigra L. from Libya
Ali Ramadan Alkais, Salem Mohamed Edrah
Research Paper, Chemical Engineering, Malaysia, Volume 9 Issue 2, February 2020
Pages: 464 - 469
Emerging Polymer Electrolyte Based On Methacrylate for Dye Sensitized Solar Cell
Imperiyka M. Hammad