---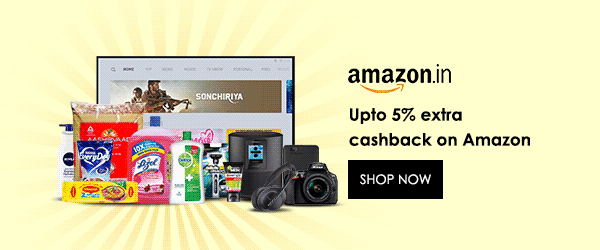 ---
Review Papers | Computer Science & Engineering | India | Volume 4 Issue 12, December 2015
Efficient Approach for Anonymizing Tree Structured Dataset using Improved Greedy Search Algorithm
Ruchira Warekar, Savitri Patil
In companies and organizations collection of personal information is must. Hence this information collection is increasing day by day. This imposes the serious problem of maintaining the privacy of personal information. Data anonymization techniques presented recently in order to provide security to personal data of users. However such methods suffered from various limitations. Below four are recent research problems in this domain to achieve a) in many practical cases there are strict utility requirements that cannot be met when more powerful guaranties are applied, b) there is often inability to characterize attributes as sensitive or non sensitive, c) the privacy protection law in most countries usually focuses on identity, and d) recent methods uses the greedy algorithm for achieving anonymization large scale tree structured dataset, but greedy algorithm are having limitations.
Keywords: Privacy, anonymity, security, integrity
Edition: Volume 4 Issue 12, December 2015
Pages: 971 - 973
How to Cite this Article?
Ruchira Warekar, Savitri Patil, "Efficient Approach for Anonymizing Tree Structured Dataset using Improved Greedy Search Algorithm", International Journal of Science and Research (IJSR), https://www.ijsr.net/search_index_results_paperid.php?id=NOV152111, Volume 4 Issue 12, December 2015, 971 - 973
62 PDF Views | 48 PDF Downloads
---

---
Similar Articles with Keyword 'Privacy'
Review Papers, Computer Science & Engineering, India, Volume 3 Issue 11, November 2014
Pages: 2267 - 2274
Two Accounts of Solitude in Online Communal Networks
Alla Venu Gopal, G. Srinivasa Reddy
Research Paper, Computer Science & Engineering, India, Volume 9 Issue 9, September 2020
Pages: 1330 - 1335
Efficient Image Encryption EIE - Compression System Using Haar Wavelets Using Matlab
Kavita, Anil Vadhwa
Survey Paper, Computer Science & Engineering, India, Volume 3 Issue 12, December 2014
Pages: 1486 - 1489
Mobile Based Marketing System Using Privacy and Security Aware Location Based Rewarding System
Digvijay A. Patil, Yogesh B. Gurav
M.Tech / M.E / PhD Thesis, Computer Science & Engineering, India, Volume 9 Issue 9, September 2020
Pages: 1028 - 1031
Secure and Efficient Item Information Retrieval in Cloud Computing
Dr. Shameem Akther, Tahseen Begum
Research Paper, Computer Science & Engineering, India, Volume 4 Issue 11, November 2015
Pages: 1724 - 1727
Privacy Preserving Authenticity Framework for Shared Data Cloud Network
P. Vanitha Sree, K. Narayana Rao
Similar Articles with Keyword 'anonymity'
M.Tech / M.E / PhD Thesis, Computer Science & Engineering, India, Volume 3 Issue 7, July 2014
Pages: 1253 - 1257
Implementation Details of Anonymization of Sensitive Labels in Collaborative Data Publishing
Vandhana V
M.Tech / M.E / PhD Thesis, Computer Science & Engineering, India, Volume 4 Issue 11, November 2015
Pages: 2435 - 2438
A Scalable Approach for Scheduled Data Anonymization Using MapReduce on Cloud
Surumi K S, Joyal Ulahannan
M.Tech / M.E / PhD Thesis, Computer Science & Engineering, India, Volume 3 Issue 9, September 2014
Pages: 2035 - 2040
A Framework for Enhancing Source Location Privacy in Wireless Sensor Networks
Parthasaradhi M, B Nagalakshmi, D Venkatesh
Review Papers, Computer Science & Engineering, India, Volume 4 Issue 12, December 2015
Pages: 971 - 973
Efficient Approach for Anonymizing Tree Structured Dataset using Improved Greedy Search Algorithm
Ruchira Warekar, Savitri Patil
Review Papers, Computer Science & Engineering, India, Volume 4 Issue 1, January 2015
Pages: 1987 - 1989
Secured Routing Using ALERT in MANETs
Aniket K. Khasnikar, Smita Kapse
Similar Articles with Keyword 'security'
Survey Paper, Computer Science & Engineering, India, Volume 3 Issue 6, June 2014
Pages: 2786 - 2790
Survey: Detection Schemes Against Selective Forwarding Attack
Harpal Singh, Vaibhav Pandey
Review Papers, Computer Science & Engineering, India, Volume 3 Issue 12, December 2014
Pages: 1380 - 1382
A Literature Review of Enhancing Security in Mobile Ad-Hoc Networks Using Trust Management Security Scheme
Rajshree Ambatkar, Purnima Selokar
Review Papers, Computer Science & Engineering, India, Volume 3 Issue 6, June 2014
Pages: 2406 - 2408
Optimizing the Ad-Hoc Applications in Vehicular Network: A Study
Sumeet Sekhon, Dinesh Kumar
Research Paper, Computer Science & Engineering, India, Volume 9 Issue 9, September 2020
Pages: 1330 - 1335
Efficient Image Encryption EIE - Compression System Using Haar Wavelets Using Matlab
Kavita, Anil Vadhwa
Survey Paper, Computer Science & Engineering, India, Volume 3 Issue 12, December 2014
Pages: 1486 - 1489
Mobile Based Marketing System Using Privacy and Security Aware Location Based Rewarding System
Digvijay A. Patil, Yogesh B. Gurav
Similar Articles with Keyword 'integrity'
Review Papers, Computer Science & Engineering, India, Volume 9 Issue 10, October 2020
Pages: 1251 - 1256
IT Auditing and its Standards
Dr D S Kushwaha, Ankur Singh
Research Paper, Computer Science & Engineering, India, Volume 3 Issue 12, December 2014
Pages: 1981 - 1983
Advanced Security Mechanism in Wireless Sensor Network Using Watchdog and SAFEQ Mechanism
Gajendra Singh, Monali V. Ghode
Research Paper, Computer Science & Engineering, India, Volume 3 Issue 10, October 2014
Pages: 2097 - 2100
Prototype of Computing Device That Aims to Secure User Data on a Compromised OS
Pavan Kulkarni, Aditi Halgekar, Avantika Dhavale, Mehak Daftari, Snehal Wayse
Research Paper, Computer Science & Engineering, India, Volume 4 Issue 3, March 2015
Pages: 2011 - 2014
Attack Detection and Mitigation for AGC
Pooja A Kulkarni, Harshal A Karande
Research Paper, Computer Science & Engineering, India, Volume 5 Issue 5, May 2016
Pages: 2242 - 2246
Efficient and Secure Auditing of Cloud Data with Key -Updating
Niranjana S, Manjusha M S