---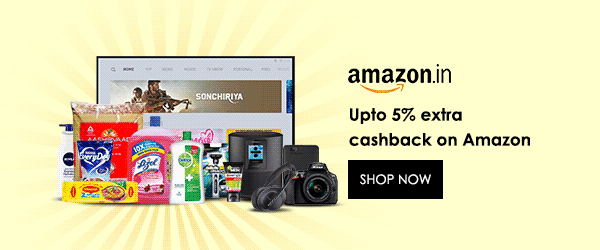 ---
M.Tech / M.E / PhD Thesis | Computer Science & Engineering | India | Volume 4 Issue 11, November 2015
A Scalable Approach for Scheduled Data Anonymization Using MapReduce on Cloud
Surumi K S, Joyal Ulahannan
Cloud computing is a new development of grid, parallel, and distributed computing with visualization techniques. It is changing the IT industry in a prominent way. Cloud computing has grown due to its advantages like storage capacity, resources pooling and multi-tenancy. On the other hand, the cloud is an open environment and since all the services are offered over the Internet, there is a great deal of uncertainty about security and privacy at various levels. This paper aims to Anonymizing data sets via generalization to satisfy certain privacy requirements such as anonymity is a widely used category of privacy preserving techniques. At present, the scale of data in many cloud applications increases tremendously in accordance with the Big Data trend, thereby making it a challenge for commonly used software tools to capture, manage, and process such large-scale data within a tolerable elapsed time. we propose a scalable two-phase top-down specialization (TDS) approach to anonymize large-scale data sets using the MapReduce framework on cloud. Together with that we develop the system to deanonymize the same data within the specific scheduled time-to-live. Experimental evaluation results demonstrate that with our approach, the scalability and efficiency of TDS can be significantly improved over existing approaches.
Keywords: Data anonymization, top-down specialization, MapReduce, cloud, privacy preservation
Edition: Volume 4 Issue 11, November 2015
Pages: 2435 - 2438
How to Cite this Article?
Surumi K S, Joyal Ulahannan, "A Scalable Approach for Scheduled Data Anonymization Using MapReduce on Cloud", International Journal of Science and Research (IJSR), https://www.ijsr.net/search_index_results_paperid.php?id=NOV151757, Volume 4 Issue 11, November 2015, 2435 - 2438
56 PDF Views | 47 PDF Downloads
---

---
Similar Articles with Keyword 'Data anonymization'
M.Tech / M.E / PhD Thesis, Computer Science & Engineering, India, Volume 4 Issue 11, November 2015
Pages: 2435 - 2438
A Scalable Approach for Scheduled Data Anonymization Using MapReduce on Cloud
Surumi K S, Joyal Ulahannan
Research Paper, Computer Science & Engineering, India, Volume 4 Issue 12, December 2015
Pages: 1534 - 1539
Data Anonymization Approach for Data Privacy
Padma L. Gaikwad, M. M. Naoghare
Research Paper, Computer Science & Engineering, India, Volume 3 Issue 12, December 2014
Pages: 658 - 661
A Better Approach for Privacy Preserving Data Publishing by Slicing
Mohd Faquroddin, G. Kiran Kumar
M.Tech / M.E / PhD Thesis, Computer Science & Engineering, India, Volume 4 Issue 9, September 2015
Pages: 2058 - 2061
Privacy Preserved Public Auditing for Distributed Data
Anes P. A., Neethu Francis
Review Papers, Computer Science & Engineering, India, Volume 4 Issue 12, December 2015
Pages: 971 - 973
Efficient Approach for Anonymizing Tree Structured Dataset using Improved Greedy Search Algorithm
Ruchira Warekar, Savitri Patil
Similar Articles with Keyword 'top-down specialization'
M.Tech / M.E / PhD Thesis, Computer Science & Engineering, India, Volume 4 Issue 11, November 2015
Pages: 2435 - 2438
A Scalable Approach for Scheduled Data Anonymization Using MapReduce on Cloud
Surumi K S, Joyal Ulahannan
M.Tech / M.E / PhD Thesis, Computer Science & Engineering, India, Volume 4 Issue 7, July 2015
Pages: 980 - 983
The Wrapper Top-Down Specialization and Bottom-up Generalization Approach for Data Anonymization Using MapReduce on Hadoop
Shweta S. Bhand, Sonali Patil
Survey Paper, Computer Science & Engineering, India, Volume 3 Issue 12, December 2014
Pages: 1916 - 1919
Data Anonymization Using Map Reduce On Cloud by Using Scalable Two - Phase Top-Down Specialization Approach
Rahul.S Ransing, M. S. Patole
Similar Articles with Keyword 'MapReduce'
Research Paper, Computer Science & Engineering, India, Volume 6 Issue 3, March 2017
Pages: 1206 - 1209
Improved Fuzzy Rule Based Classification System Using Feature Selection and Bagging for Large Datasets
Akil Kumar A., Mithunkumar P., Kiruthiga R., Anitha R., V. Priya
Research Paper, Computer Science & Engineering, India, Volume 4 Issue 10, October 2015
Pages: 1646 - 1650
Performance Analysis of Multi-Node Hadoop Clusters using Amazon EC2 Instances
Ruchi Mittal, Ruhi Bagga
M.Tech / M.E / PhD Thesis, Computer Science & Engineering, India, Volume 4 Issue 11, November 2015
Pages: 2435 - 2438
A Scalable Approach for Scheduled Data Anonymization Using MapReduce on Cloud
Surumi K S, Joyal Ulahannan
Research Paper, Computer Science & Engineering, India, Volume 4 Issue 4, April 2015
Pages: 2815 - 2820
Survey of Hardware Platforms Available for Big Data Analytics Using K-means Clustering Algorithm
Dr. M. Manimekalai, S. Regha
Survey Paper, Computer Science & Engineering, India, Volume 4 Issue 5, May 2015
Pages: 1164 - 1169
A Survey on Scalable Big Data Analytics Platform
Ravindra Phule, Madhav Ingle
Similar Articles with Keyword 'cloud'
Survey Paper, Computer Science & Engineering, India, Volume 7 Issue 1, January 2018
Pages: 81 - 84
Novel Approach to Virtual Machine Migration In Cloud Computing Environment - A Survey
Priyanka H, Dr. Mary Cherian
M.Tech / M.E / PhD Thesis, Computer Science & Engineering, India, Volume 9 Issue 9, September 2020
Pages: 1028 - 1031
Secure and Efficient Item Information Retrieval in Cloud Computing
Dr. Shameem Akther, Tahseen Begum
Research Paper, Computer Science & Engineering, India, Volume 2 Issue 4, April 2013
Pages: 315 - 318
Cloud Computing - A Bird's Eye View
S.Kalaiselvi, S.V.Revathi
Survey Paper, Computer Science & Engineering, India, Volume 3 Issue 12, December 2014
Pages: 735 - 737
Survey Paper on Alleviation of Cloud Internal Denial of Service Attacks
Nikhita Nerkar, Vina M Lomte
Research Paper, Computer Science & Engineering, United States of America, Volume 9 Issue 7, July 2020
Pages: 1269 - 1271
Microservices: Using Distributed Tracing for Monitoring & Troubleshooting
Aditya Shrivatri
Similar Articles with Keyword 'privacy preservation'
Survey Paper, Computer Science & Engineering, India, Volume 4 Issue 12, December 2015
Pages: 1303 - 1306
Survey on Privacy Preservation of Sensitive Data
Uma Ashok Huljanti, Dr. Srinivas Narasim Kini
Research Paper, Computer Science & Engineering, India, Volume 4 Issue 6, June 2015
Pages: 1592 - 1597
Privacy Conserving Gradient Descent Method Applied for Neural Network with Distributed Datasets
Sachin P. Yadav, Amit B. Chougule
M.Tech / M.E / PhD Thesis, Computer Science & Engineering, India, Volume 4 Issue 11, November 2015
Pages: 2435 - 2438
A Scalable Approach for Scheduled Data Anonymization Using MapReduce on Cloud
Surumi K S, Joyal Ulahannan
Review Papers, Computer Science & Engineering, India, Volume 3 Issue 11, November 2014
Pages: 1982 - 1985
Review: Firewall Privacy Preservation By Packet Filtering Management
Akshay Dattatray Kachare, Geeta Atkar
Research Paper, Computer Science & Engineering, India, Volume 3 Issue 12, December 2014
Pages: 658 - 661
A Better Approach for Privacy Preserving Data Publishing by Slicing
Mohd Faquroddin, G. Kiran Kumar