---

---
Review Papers | Computer Science & Engineering | India | Volume 4 Issue 11, November 2015
A Review of Image Steganographic Technique Based On Extended Visual Cryptography Scheme
Harshal S. Tekade, Dr. Baisa L. Gunjal
Secret sharing techniques are required when important and sensible information is transferred from one end to another end. User shares data in form of text and images. There are lots of techniques for secrete text sharing like encryption of text and sharing keys of decryption, hide text behind particular image known as steganography etc. When particular user wants to share image with another user then visual cryptography techniques are applied for sharing. Basic visual cryptography involves two images. After overlapping of these images properly, user will get secrete image. Among these two images, one image containing random pixels and another information contains secrete information. Required information cannot be retrieved unless and until both images are overlapped properly. User can print these images on semitransparent papers and later they can overlap it manually which is one of the advantages. These visual cryptographic techniques are having number of controlling parameters like image quality, image height and width while sharing etc. In this visual cryptography decoding part is done by human visual system without any computation. This visual cryptography can be extended by increasing the overlapping layers. By working on unfocused areas of this visual cryptography like maintaining contrast of reconstructed image, increase in size of original image, additional processing for colored images etc.
Keywords: Visual cryptography, steganography, decryption, secrete sharing, overlapping
Edition: Volume 4 Issue 11, November 2015
Pages: 935 - 937
How to Cite this Article?
Harshal S. Tekade, Dr. Baisa L. Gunjal, "A Review of Image Steganographic Technique Based On Extended Visual Cryptography Scheme", International Journal of Science and Research (IJSR), https://www.ijsr.net/search_index_results_paperid.php?id=NOV151285, Volume 4 Issue 11, November 2015, 935 - 937
66 PDF Views | 59 PDF Downloads
---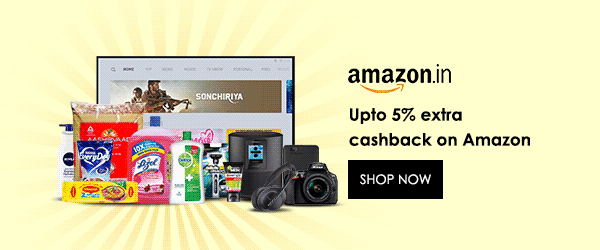 ---
Similar Articles with Keyword 'Visual cryptography'
M.Tech / M.E / PhD Thesis, Computer Science & Engineering, India, Volume 4 Issue 11, November 2015
Pages: 1526 - 1530
A New Meaningful Adaptive Region Incrementing Visual Secret Sharing Based on Error Diffusion and Permutation Encoding with Cheating Prevention
Anju Mohan
Survey Paper, Computer Science & Engineering, India, Volume 3 Issue 12, December 2014
Pages: 2447 - 2449
Enhanced Security Providing using Visual Cryptography
Ketan Raju Kundiya, Ram B. Joshi
Survey Paper, Computer Science & Engineering, India, Volume 3 Issue 6, June 2014
Pages: 560 - 563
Survey of Cheating Prevention Techniques in Visual Cryptography
Smita Patil, Jyoti Rao
Review Papers, Computer Science & Engineering, India, Volume 3 Issue 9, September 2014
Pages: 659 - 661
A Review of Anti Phishing Framework based on Visual Cryptography
D. N. Rewadkar, Asmita D. Abhyankar
Review Papers, Computer Science & Engineering, India, Volume 4 Issue 6, June 2015
Pages: 2657 - 2659
An Outline of Various Secret Sharing Techniques
Kavita Choudhary, Kumar Vaibhav
Similar Articles with Keyword 'steganography'
M.Tech / M.E / PhD Thesis, Computer Science & Engineering, India, Volume 4 Issue 11, November 2015
Pages: 1526 - 1530
A New Meaningful Adaptive Region Incrementing Visual Secret Sharing Based on Error Diffusion and Permutation Encoding with Cheating Prevention
Anju Mohan
Survey Paper, Computer Science & Engineering, India, Volume 4 Issue 5, May 2015
Pages: 1537 - 1542
A Survey on Steganography Techniques
Amruta B. Bhojane, Priti A. Kodake
M.Tech / M.E / PhD Thesis, Computer Science & Engineering, India, Volume 4 Issue 7, July 2015
Pages: 2541 - 2544
Reversible Data Embedding using F5 Algorithm
Sanjivani Koli, N. B. Pokale
Review Papers, Computer Science & Engineering, Jordan, Volume 7 Issue 6, June 2018
Pages: 1713 - 1715
Steganography and Watermarking: Review
Mohammed Salem Atoum
Survey Paper, Computer Science & Engineering, India, Volume 3 Issue 6, June 2014
Pages: 560 - 563
Survey of Cheating Prevention Techniques in Visual Cryptography
Smita Patil, Jyoti Rao
Similar Articles with Keyword 'decryption'
Research Paper, Computer Science & Engineering, India, Volume 3 Issue 7, July 2014
Pages: 1948 - 1954
A New Security Business Frame work for Resource Attestation in cloud Environment
Vallabhaneni. Hema Latha, Kolluru. Suresh Babu
Review Papers, Computer Science & Engineering, India, Volume 3 Issue 11, November 2014
Pages: 3182 - 3187
Review on Cipher X Ray Technique to Analyze and Implement Cryptographic Operation
Punam Hiwase, Sapna Khapre
Research Paper, Computer Science & Engineering, India, Volume 4 Issue 11, November 2015
Pages: 1579 - 1582
Data Hiding in H.264/AVC Video Encryption with XOR-ed User Information and Data in File Format
Neenu Shereef
Survey Paper, Computer Science & Engineering, India, Volume 4 Issue 12, December 2015
Pages: 1833 - 1836
A Review of Enhanced Technique for Cloud Data Storage Security Using Data Slicing
Roshan M. Kawale, Bharti L. Dhote
Review Papers, Computer Science & Engineering, India, Volume 3 Issue 12, December 2014
Pages: 1215 - 1219
Secure Query Processing of Outsourced Data Using Privacy Homomorphism: kNN and Distance Decoding Algorithm
Rupali S. Khachane
Similar Articles with Keyword 'secrete sharing'
Survey Paper, Computer Science & Engineering, India, Volume 3 Issue 11, November 2014
Pages: 651 - 653
Watermark Detection for Security of Multimedia Data through MPC Privacy of Multimedia Data on the Cloud
Ujwala Pawar, Dhara Kurian
Research Paper, Computer Science & Engineering, India, Volume 3 Issue 11, November 2014
Pages: 2062 - 2066
XOR- Based Secrete Sharing Scheme For Image Database Security: A Review
Bhagyashree A. Dhamande, Rutuja N. Kamble
Review Papers, Computer Science & Engineering, India, Volume 4 Issue 11, November 2015
Pages: 935 - 937
A Review of Image Steganographic Technique Based On Extended Visual Cryptography Scheme
Harshal S. Tekade, Dr. Baisa L. Gunjal
Research Paper, Computer Science & Engineering, India, Volume 3 Issue 8, August 2014
Pages: 136 - 140
Ensuring Security in Multi-Cloud Computing
Y. Madhusekhar, Snehal P. Rokade
Similar Articles with Keyword 'overlapping'
Research Paper, Computer Science & Engineering, India, Volume 3 Issue 5, May 2014
Pages: 1751 - 1754
Joining Delay; Packet Delivery and Limitations of EGMP
G. Anandhi, Dr. S. K. Srivatsa
Research Paper, Computer Science & Engineering, India, Volume 3 Issue 5, May 2014
Pages: 1326 - 1329
Community Detection in Complex Network
Shikha Vishnoi
Survey Paper, Computer Science & Engineering, India, Volume 3 Issue 11, November 2014
Pages: 3036 - 3040
Dependable Routing Approach for In-Network Aggregation in Wireless Sensor Network
Soniya B. Patil, Dr. Aarti Dixit
Research Paper, Computer Science & Engineering, India, Volume 3 Issue 3, March 2014
Pages: 820 - 824
Clustering Medical Data Using Subspace and Parallel Approximation Algorithm
B. Thenmozhi, P. Shanthi
Research Paper, Computer Science & Engineering, India, Volume 2 Issue 6, June 2013
Pages: 320 - 323
A Trivial And Consistent Routing With In-Network Aggregation In Wireless Sensor Networks
C.Pravallika, T.Venkata Naga Jayudu