---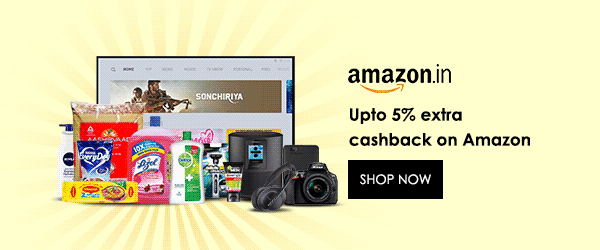 ---
Research Paper | Accounting | Indonesia | Volume 8 Issue 8, August 2019
The Effect of Liquidity and Profit Management of Stock Returns in Manufacturing Companies that have been an IPO with its Size as a Moderated Variable 2012-2017
Hendra Lesmana, Dewi Anggraini Faisol
This purpose of this study was to examine the effeect of liquidity and earnings management on stock returns with company size as a moderating variable. The total population of this study is 142 companies with a total sample of 57 manufacturing companies listed on the Indonesia Stock Exchange and have conducted an IPO for the period 2012-2017. The data used is secondary data from various trusted sources. The sampling technique used was the purposive random sampling method. Including the independent variables are liquidity and earnings management while the dependent variable is stock returns and moderator variables are company size. Data collection in this study uses the documentation method. The method of analysis of this study uses multiple linear regression analysis and t test. Based on the t test shows that (1) liquidity has a significant effect on stock returns (2) earnings management has an effect on stock returns (3) liquidity that is moderated by company size has an influence on stock returns and (4) earnings management moderated by company size does not affect stock returns.
Keywords: Liquidity, Earnings Management, Stock Return, Firm Size
Edition: Volume 8 Issue 8, August 2019
Pages: 1660 - 1665
How to Cite this Article?
Hendra Lesmana, Dewi Anggraini Faisol, "The Effect of Liquidity and Profit Management of Stock Returns in Manufacturing Companies that have been an IPO with its Size as a Moderated Variable 2012-2017", International Journal of Science and Research (IJSR), https://www.ijsr.net/search_index_results_paperid.php?id=ART2020701, Volume 8 Issue 8, August 2019, 1660 - 1665
116 PDF Views | 89 PDF Downloads
---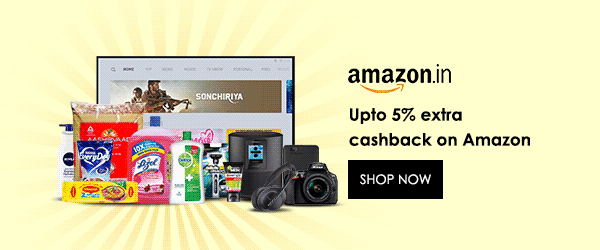 ---
Similar Articles with Keyword 'Liquidity'
Research Paper, Accounting, Kenya, Volume 9 Issue 6, June 2020
Pages: 978 - 983
Analysis of the effect of Financial Leverage on Loan Repayment among Small and Medium Sized Enterprises in Kenya
Oketch Samson Oduor Ouma, Salome Musau
Research Paper, Accounting, India, Volume 9 Issue 3, March 2020
Pages: 1550 - 1553
An Analytical Study on Measuring Short Term Solvency Position of Selected Indian FMCG Companies
Pankaj Sharma
Informative Article, Accounting, India, Volume 9 Issue 1, January 2020
Pages: 1652 - 1656
A Study on Accounting Types and Its Users
Pragnesh Dalwadi
Research Paper, Accounting, India, Volume 8 Issue 5, May 2019
Pages: 2027 - 2030
Impact of Non-Performing Assets in Context of Indian Banking System
Dr Minaxi Jariwala
Research Paper, Accounting, India, Volume 9 Issue 5, May 2020
Pages: 330 - 332
A Study on Measuring Liquidity of Selected Indian Automobile Companies
Modi Vishakhaben
Similar Articles with Keyword 'Earnings Management'
Research Paper, Accounting, Mongolia, Volume 9 Issue 1, January 2020
Pages: 1219 - 1224
The Relationship between Ownership Concentration and Earnings Management - Evidence from Mongolian listed firms
Narantsetseg Amarsanaa, Undral Erdenee, Odgarav Tserenchimed
Research Paper, Accounting, Indonesia, Volume 8 Issue 6, June 2019
Pages: 1159 - 1163
Analysis of Effect of Financial Reporting Aggressiveness Tax
Ayu Desita Sari, Dr. Alwan Sri K, Dr. Yosefa Sayekti
Research Paper, Accounting, Indonesia, Volume 8 Issue 6, June 2019
Pages: 949 - 955
The Effect of Good Corporate Governance Mechanism, Financial Performance, and IFRS Adoption on Earnings Management Practices Case Study: Manufactured Firms Listed on Indonesia Stock Exchange Period 2012?2017
Yurry Andika Fajri, Misdiyono
Research Paper, Accounting, Indonesia, Volume 8 Issue 8, August 2019
Pages: 1660 - 1665
The Effect of Liquidity and Profit Management of Stock Returns in Manufacturing Companies that have been an IPO with its Size as a Moderated Variable 2012-2017
Hendra Lesmana, Dewi Anggraini Faisol
Research Paper, Accounting, Indonesia, Volume 8 Issue 3, March 2019
Pages: 546 - 549
Effect of the Independent Board of Commissioners, Audit Committee, Firm Size and Leverage to Earnings Management
Firman, Apollo
Similar Articles with Keyword 'Stock Return'
Research Paper, Accounting, Indonesia, Volume 8 Issue 8, August 2019
Pages: 1660 - 1665
The Effect of Liquidity and Profit Management of Stock Returns in Manufacturing Companies that have been an IPO with its Size as a Moderated Variable 2012-2017
Hendra Lesmana, Dewi Anggraini Faisol
Research Paper, Accounting, Indonesia, Volume 8 Issue 5, May 2019
Pages: 229 - 236
Effect of Good Corporate Governance Dimension Implementation on Market Value of Equity and its Implication on Stock Return of Banking, Mining, and Manufacturing Firms Listed in the Indonesia Stock Exchange (IDX)
Witasari, Toto Sugiharto
Similar Articles with Keyword 'Firm Size'
Research Paper, Accounting, Nigeria, Volume 7 Issue 10, October 2018
Pages: 985 - 990
Corporate Tax and Dividend Policy of Listed Conglomerate Companies in Nigeria
Aishat Salawudeen, Tion Terkimbi M, Kaka Abdullahi
Research Paper, Accounting, Indonesia, Volume 6 Issue 11, November 2017
Pages: 138 - 145
IFRS Adoption and Cost of Capital
Rochman Effendi, Aisa Tri Agustini
Research Paper, Accounting, Indonesia, Volume 8 Issue 4, April 2019
Pages: 630 - 635
The Capability of Tenure Audit as a Moderation in the Effect of Profitability, Financial Distress and Firm Size in Audits Delay
Ni Putu Eva Ferdayani, Ketut Budiartha, Herkulanus Bambang Suprasto, Gayatri
Research Paper, Accounting, Indonesia, Volume 8 Issue 8, August 2019
Pages: 1660 - 1665
The Effect of Liquidity and Profit Management of Stock Returns in Manufacturing Companies that have been an IPO with its Size as a Moderated Variable 2012-2017
Hendra Lesmana, Dewi Anggraini Faisol
Research Paper, Accounting, India, Volume 8 Issue 6, June 2019
Pages: 974 - 977
Determination of Factors Affecting Capital Structure of Micro, Small & Medium Enterprises in India
Jasnoor Kaur