---

---
Comparative Studies | Physiotherapy | India | Volume 9 Issue 10, October 2020
Effects of Hamstring Stretching on Mechanical Low Back Pain
Dr. Afreen Jahan, Dr. Sunit Kumar
The present study deals with the relationship with hamstring tightness and low back pain in subjects age between 17-25 yrs. Visual analog scale was used to access the severity of low back in subjects. To access the hamstring tightness 90-90 SLRtest was used. The findings of the present study show a significant co-relation between hamstring stretching and mechanical low back pain. Hence, adequate length of hamstring is desired for lower incidence of mechanical low back pain.
Keywords: Stretching, Low back Pain, Hamstring stretching
Edition: Volume 9 Issue 10, October 2020
Pages: 95 - 98
How to Cite this Article?
Dr. Afreen Jahan, Dr. Sunit Kumar, "Effects of Hamstring Stretching on Mechanical Low Back Pain", International Journal of Science and Research (IJSR), https://www.ijsr.net/search_index_results_paperid.php?id=ART20204225, Volume 9 Issue 10, October 2020, 95 - 98
37 PDF Views | 31 PDF Downloads
---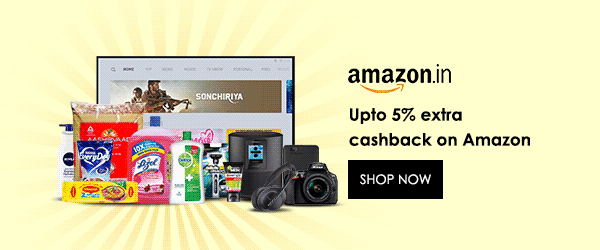 ---
Similar Articles with Keyword 'Stretching'
Research Paper, Physiotherapy, India, Volume 9 Issue 10, October 2020
Pages: 768 - 771
Comparison of Hamstring Stretching Versus Sciatica Nerve Gliding in Individuals with Sciatica
Varsha A Kulkarni, Prachi Raghunath Pawar
Research Paper, Physiotherapy, India, Volume 9 Issue 9, September 2020
Pages: 743 - 749
Effectiveness of Exercise on Reducing the Intensity of Low Back Pain in Pregnant Women during 2nd Trimester of Pregnancy
Mythili G, Jency Thangasheela G, Macklin Abraham Navamani J
Comparative Studies, Physiotherapy, India, Volume 9 Issue 10, October 2020
Pages: 95 - 98
Effects of Hamstring Stretching on Mechanical Low Back Pain
Dr. Afreen Jahan, Dr. Sunit Kumar
Research Paper, Physiotherapy, India, Volume 7 Issue 3, March 2018
Pages: 1517 - 1520
The Effect of Visual Cues Versus Treadmill Training on Balance and Gait Parameters in Subjects with Parkinson's Disease: A Comparative Study
Rama Saraswat, Dr. Nidhi Singh
Case Studies, Physiotherapy, India, Volume 6 Issue 3, March 2017
Pages: 1974 - 1976
Case Study ? Post Operative Rehabilitation of Fracture of Distal End of Radius
Jyoti Dahiya
Similar Articles with Keyword 'Low back Pain'
Research Paper, Physiotherapy, India, Volume 9 Issue 9, September 2020
Pages: 743 - 749
Effectiveness of Exercise on Reducing the Intensity of Low Back Pain in Pregnant Women during 2nd Trimester of Pregnancy
Mythili G, Jency Thangasheela G, Macklin Abraham Navamani J
Research Paper, Physiotherapy, India, Volume 9 Issue 10, October 2020
Pages: 1182 - 1186
Effectiveness of Plank Exercise in Low Back Pain
Gautam Gupta, Mayank Alok
Comparative Studies, Physiotherapy, India, Volume 9 Issue 10, October 2020
Pages: 95 - 98
Effects of Hamstring Stretching on Mechanical Low Back Pain
Dr. Afreen Jahan, Dr. Sunit Kumar
Research Paper, Physiotherapy, India, Volume 9 Issue 7, July 2020
Pages: 1900 - 1905
Effect of Adding Mulligan Segmental Traction to Conventional Therapy on Pain and Function in Subjects with Chronic Mechanical Low Back Pain: An Experimental Study
Dhruti Vyas, Alpa Purohit
Research Paper, Physiotherapy, India, Volume 9 Issue 8, August 2020
Pages: 860 - 865
To Study the Co-relation between Muscular Endurance of Timed Forearm Plank Test with Body Mass Index (BMI) in Sedentary Urban Females of Age Group 25 to 55
Dr. Tejal Pardeshi, Dr. Pranjal Grover, Dr. Shweta Phadke
Similar Articles with Keyword 'Hamstring stretching'
Research Paper, Physiotherapy, India, Volume 9 Issue 10, October 2020
Pages: 768 - 771
Comparison of Hamstring Stretching Versus Sciatica Nerve Gliding in Individuals with Sciatica
Varsha A Kulkarni, Prachi Raghunath Pawar
Comparative Studies, Physiotherapy, India, Volume 9 Issue 10, October 2020
Pages: 95 - 98
Effects of Hamstring Stretching on Mechanical Low Back Pain
Dr. Afreen Jahan, Dr. Sunit Kumar