---

---
Research Paper | Education Management | Turkey | Volume 8 Issue 12, December 2019
An Investigation into Learning Style Preferences of Arab and Turkish Students at Tertiary Level
Osman Sabuncuoglu, Ammar Alqattan
Successful language learners usually understand their own learning styles and preferences. Learning styles are a strong influence on foreign language learning. Much research on the cross-cultural relationship between Arab and Turkish students preferences for learning has not been done yet. Therefore, the aim of this study was to investigate the minor and major learning style preferences preferred by the Arab and Turkish participants at the tertiary level. Quantitative research methods were employed in order to collect and analyze the data. A questionnaire in which 111 students studying English at preparatory schools participated was conducted to collect the data. This questionnaire aims to identify students learning style preferences categorized as visual, auditory, kinesthetic, tactile, group and individual. In the light of the findings, the major learning style preferred by Arab and Turkish students is kinesthetic. The least preferred learning style for Arab students is individual while it is group learning style for Turkish students. Both Arab and Turkish students like to learn by doing. It can be said that learners can learn best by using and producing language. Although Turkish students prefer to study in a group the least, Arab students prefer to learn individually the least. Arab learners can be said to be more sociable than they their Turkish peers.
Keywords: Learning styles, Preferences, Tertiary
Edition: Volume 8 Issue 12, December 2019
Pages: 1146 - 1149
How to Cite this Article?
Osman Sabuncuoglu, Ammar Alqattan, "An Investigation into Learning Style Preferences of Arab and Turkish Students at Tertiary Level", International Journal of Science and Research (IJSR), https://www.ijsr.net/search_index_results_paperid.php?id=ART20203509, Volume 8 Issue 12, December 2019, 1146 - 1149
78 PDF Views | 62 PDF Downloads
---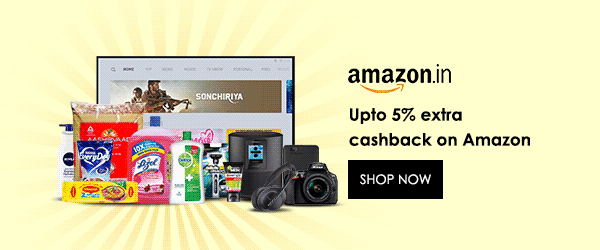 ---
Similar Articles with Keyword 'Learning styles'
Masters Thesis, Education Management, Indonesia, Volume 9 Issue 9, September 2020
Pages: 1336 - 1345
The Effect of Using 'Letter Blocks Word Builder Game' and 'Compound Word Game' in Teaching Writing to Introvert and Extrovert Students (A Case of Writing Students of English Education Program of STKIP SoE)
Adi B. W. Banu, Dr. Januarius Mujiyanto, Dr. Djoko Sutopo
Research Paper, Education Management, India, Volume 3 Issue 10, October 2014
Pages: 768 - 773
Effectiveness of Interactive Teaching Strategies Based on Learner's Learning Style on Science Achievement
Megha Uplane, Gangotri Rokade
Research Paper, Education Management, United Kingdom, Volume 3 Issue 9, September 2014
Pages: 1863 - 1867
Integrating ?Ubiquitous Technologies? to Online Learning
Uday Nair
M.Tech / M.E / PhD Thesis, Education Management, Saudi Arabia, Volume 5 Issue 2, February 2016
Pages: 2247 - 2250
Exploring the Instructional Techniques and Learning Strategies: Towards a More Synchronized Model of Vocabulary Acquisition
Rasheega Abdel Galeel Mohammed Salih
Research Paper, Education Management, India, Volume 7 Issue 2, February 2018
Pages: 1440 - 1442
E-Learning - An Overview
R. Rajesh, Dr. S. Leo Stanly
Similar Articles with Keyword 'Preferences'
Research Paper, Education Management, Kenya, Volume 5 Issue 10, October 2016
Pages: 1210 - 1214
Reading Research among Children
Lillian Amutabi, Dr. Risper Wepukhulu
Research Paper, Education Management, Pakistan, Volume 3 Issue 5, May 2014
Pages: 1674 - 1683
Evaluating the Impact of Teachers? Remuneration on the Performance of Students: Evidence from PISA
Dr. Amjad Ali ARAIN, Dr. Iftikhar Hussain JAFRI, Dr. Muhammad Ramzan, Hyder Ali
Research Paper, Education Management, India, Volume 7 Issue 2, February 2018
Pages: 1440 - 1442
E-Learning - An Overview
R. Rajesh, Dr. S. Leo Stanly
Research Paper, Education Management, Sudan, Volume 4 Issue 4, April 2015
Pages: 2325 - 2326
Modern Methods in the Development of Education Using Cloud Computing Applications
Dr. Yasser Elmalik Ahmed Seleman
Research Paper, Education Management, Turkey, Volume 8 Issue 12, December 2019
Pages: 1146 - 1149
An Investigation into Learning Style Preferences of Arab and Turkish Students at Tertiary Level
Osman Sabuncuoglu, Ammar Alqattan
Similar Articles with Keyword 'Tertiary'
Research Paper, Education Management, Zambia, Volume 9 Issue 10, October 2020
Pages: 240 - 245
Efficacy of Electronic Learning in Achieving Education Delivery for Students Amidst Corona Virus: A Case of Selected Tertiary Education Institutions in Chipata District, Zambia
Dr. Sunday Silungwe
Research Paper, Education Management, India, Volume 9 Issue 8, August 2020
Pages: 1483 - 1488
Effectiveness of Simulation Based Teaching on Knowledge and Skill Regarding Cardiopulmonary Resuscitation of Pregnant Women among Nursing Personnel
Pratheeba Sathianathan, Alice Sony, Anuja Abraham
Research Paper, Education Management, Zimbabwe, Volume 3 Issue 8, August 2014
Pages: 1444 - 1452
Challenges Faced by Female Leaders at two Zimbabwean Teachers Colleges
Lincoln Hlatywayo, Sophie Hlatywayo
Research Paper, Education Management, Turkey, Volume 9 Issue 1, January 2020
Pages: 808 - 811
An Investigation into Learners' Perceptions of Learner Autonomy at Tertiary Level
Osman Sabuncuoglu, Tamer Halayqeh
Research Paper, Education Management, India, Volume 6 Issue 5, May 2017
Pages: 1814 - 1823
Rural-Urban Gender Disparities in Access to Higher Education in Haryana (India)
Dr. Rajesh Kumari