---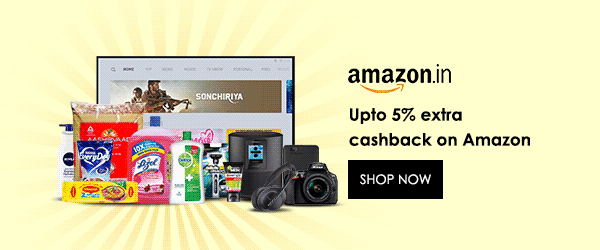 ---
Comparative Studies | Finance | India | Volume 8 Issue 8, August 2019
Development of Bond Market based on the Economy of Nation
Surbhi Gupta
The main goal of this report is to examine the structural, financial, developmental, institutional and macroeconomic factors influencing the development of bond market. This report gives a brief discussion of the variables: size of the economy, openness to trade, english legal origin, separation from equator, GDP per capita, quality of institutions, size of banking framework, banking concentration, capital controls, interest rates volatility, exchange rate volatility, interest rate spread and fiscal balance that affects the bond market development. The basic relationship (positive, negative or no impact) of each variable with the sample (bond market development) are deduced theoretically, analytically and taking into consideration many studies and experiments. It mainly focuses on three main factors, which are the size of the economy, trade openness and size of the banking framework. A comparative study of the effect of these three factors on the bond markets of the given nations: India, USA and China is given.
Keywords: macroeconomic factors, size, trading openness, bond market,
Edition: Volume 8 Issue 8, August 2019
Pages: 903 - 910
How to Cite this Article?
Surbhi Gupta, "Development of Bond Market based on the Economy of Nation", International Journal of Science and Research (IJSR), https://www.ijsr.net/search_index_results_paperid.php?id=ART2020307, Volume 8 Issue 8, August 2019, 903 - 910
161 PDF Views | 78 PDF Downloads
---

---
Similar Articles with Keyword 'macroeconomic factors'
Research Paper, Finance, Tanzania, Volume 8 Issue 4, April 2019
Pages: 987 - 997
Factors Affecting Growth of Savings and Credit Cooperative Societies (SACCOS): A Case Study of Singida District Council in Tanzania
Muhsin Danga, Joel Chongela, Ismail Juma Kaudunde
Comparative Studies, Finance, India, Volume 8 Issue 8, August 2019
Pages: 903 - 910
Development of Bond Market based on the Economy of Nation
Surbhi Gupta
Research Paper, Finance, Indonesia, Volume 9 Issue 3, March 2020
Pages: 266 - 271
Non-Performing Loan Determining Factors on Buku 4 Banks Listed on the Indonesia Stock Exchange
Nindya Ayunita, Hermanto Siregar, Moch Hadi Santoso
Similar Articles with Keyword 'size'
Research Paper, Finance, China, Volume 9 Issue 9, September 2020
Pages: 1061 - 1064
The Relationship between Portfolio Size and Risk Based on Investor's Utility
Xinliang Xie, Meihua Wang
Research Paper, Finance, Vietnam, Volume 9 Issue 7, July 2020
Pages: 600 - 604
The Impact of Working Capital Management on the Profitability of the Listed Real Estate Companies in Vietnam
Pham Thi Hong Van, Lam Thien Quy
Research Paper, Finance, Vietnam, Volume 9 Issue 7, July 2020
Pages: 1185 - 1190
Determinants of Dividend Policy in Emerging Markets: New Evidence from Asian Countries
Quoc Dat Trinh, Nhat Hoang Anh Trinh
Research Paper, Finance, China, Volume 7 Issue 7, July 2018
Pages: 1469 - 1471
The Application of Option Pricing Model in Financing Guarantee Rate Pricing of Small and Medium-Sized Enterprises
Pengbo Yang, Huan Zhang
Research Paper, Finance, China, Volume 7 Issue 7, July 2018
Pages: 1299 - 1301
Research on the Influence of Listing on the New Third Board for Small and Medium-Sized Enterprises
Pengbo Yang, Hao Luo
Similar Articles with Keyword 'bond market,'
Research Paper, Finance, China, Volume 9 Issue 5, May 2020
Pages: 1041 - 1043
Study on the Stock Price Effect of Different Types of Convertible Bonds
Jiaoyang Yu
Comparative Studies, Finance, India, Volume 8 Issue 8, August 2019
Pages: 903 - 910
Development of Bond Market based on the Economy of Nation
Surbhi Gupta
Research Paper, Finance, Vietnam, Volume 9 Issue 3, March 2020
Pages: 1284 - 1289
The Determinants of Government Bond Market Development in Asean+3
Tran Thi Thu Huong