---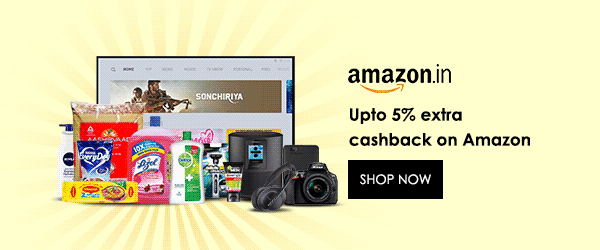 ---
Research Paper | Law | India | Volume 8 Issue 11, November 2019
Logistics of Telemedicine and Online Clinical Care as an Innovative Health Care Strategy
Dr. Lakshmi Priya Vinjamuri
The logistics of innovative health strategies have taken a new turn and emerging into a new and independent field in the management sphere. Hospital administration management hitherto confined to infrastructure has extended its arms into areas of clinical research, medical and health care, telemedicine and diagnostics. The effectiveness and efficiency of telemedicine and the implementation strategies of outsourcing medial prescriptions, medical history and clinical data can be strategically implemented in developing nations such as India so as to render a legally efficient policy keeping in view the cost-benefit analysis. The paper is an attempt to identify the strategic and innovative logistic application of telemedicine and clinical care applications in vogue and their effective use in the Indian context.
Keywords: Tele-medicine, Regulation, Policy, logistics
Edition: Volume 8 Issue 11, November 2019
Pages: 806 - 809
How to Cite this Article?
Dr. Lakshmi Priya Vinjamuri, "Logistics of Telemedicine and Online Clinical Care as an Innovative Health Care Strategy", International Journal of Science and Research (IJSR), https://www.ijsr.net/search_index_results_paperid.php?id=ART20202608, Volume 8 Issue 11, November 2019, 806 - 809
83 PDF Views | 68 PDF Downloads
---

---
Similar Articles with Keyword 'Regulation'
Research Paper, Law, Indonesia, Volume 9 Issue 8, August 2020
Pages: 1342 - 1351
Application of Immigration Law on Foreign Persons of UNHCR Card Holders Criminal Action (Case Study of Tangerang Immigration Office)
Bambang Tri Yudono, Erni Agustina
Research Paper, Law, Indonesia, Volume 9 Issue 8, August 2020
Pages: 1293 - 1304
Handling Criminal Act of People-Trafficking Subject on Indonesian Migrant Workers in the Immigration Law Perspective (Case Study of Immigrated Criminal Acts of Class I Special Immigration Office Tpi Soekarno Hatta)
Anindito Rizki Wiraputra, Erni Agustina
Research Paper, Law, Indonesia, Volume 9 Issue 7, July 2020
Pages: 359 - 362
Unique Marriage nyentana in Balinese Traditional Law
Ni Nyoman Sukerti, I Gusti Agung Mas Rwa Jayantiari
Dissertation Chapters, Law, Indonesia, Volume 8 Issue 11, November 2019
Pages: 527 - 530
Legal Protection of Students' Interest during Foundation Merger of Private Universities in Indonesia
Kasiani, Suhariningsih, Bambang Winarno, Iwan Permadi
Research Paper, Law, Vietnam, Volume 9 Issue 5, May 2020
Pages: 1486 - 1492
Multimodal Transport Operator's Liability during Sea Legs - Application of the Hague-Visby Rules and Hamburg Rules
Bui Doan Danh Thao
Similar Articles with Keyword 'Policy'
Research Paper, Law, Indonesia, Volume 9 Issue 8, August 2020
Pages: 1342 - 1351
Application of Immigration Law on Foreign Persons of UNHCR Card Holders Criminal Action (Case Study of Tangerang Immigration Office)
Bambang Tri Yudono, Erni Agustina
Research Paper, Law, Indonesia, Volume 9 Issue 8, August 2020
Pages: 1293 - 1304
Handling Criminal Act of People-Trafficking Subject on Indonesian Migrant Workers in the Immigration Law Perspective (Case Study of Immigrated Criminal Acts of Class I Special Immigration Office Tpi Soekarno Hatta)
Anindito Rizki Wiraputra, Erni Agustina
Informative Article, Law, India, Volume 9 Issue 6, June 2020
Pages: 1130 - 1132
Directive Principles of State Policy & Social Justice: An Evaluation
Dr. Amaresh Chandra Sahoo
Research Paper, Law, Indonesia, Volume 9 Issue 1, January 2020
Pages: 1050 - 1054
Juridical Aspects of Heart Heart Operation Medical Rehabilitation from the Health Care Agency
Marolop Pardede, Laksanto Utomo
Research Paper, Law, Indonesia, Volume 7 Issue 1, January 2018
Pages: 1484 - 1488
Implication of Trims Agreements in International Trade and Relationship with Legal Development in Indonesia
Asmah Akbar, La Ode Husen