---
---
Research Paper | Management | India | Volume 8 Issue 2, February 2019
Eradication & Poverty Alleviation Programmes in India - An Analysis
Dr. N. Thyagaraju
Poverty as Poverty is hunger. Poverty is lack of shelter; is being sick and not being able to see a doctor; not having access to school and not knowing how to read; is not having a job, is fear for the future, living one day at a time. Primary causes of poverty are Unemployment, Inflation, Poor management of resources, Government policies, Under-Education, Debt, Corruption, Extreme weather, , Lack of control in local food, Lack of access to education, Mental illness - lack of proper psychiatric care, World hunger, Epidemic diseases, Automation - Technological Unemployment, Over Population, Historical causes like Slavery, War, Conquest Etc., Poverty Eradication strategies are broadly categorized here based on whether they make more of the basic human needs available or whether they increase the disposable income needed to purchase those needs. Poverty and inequality are interlinked. Integrated Rural Development Programme (IRDP), TrainingRural Youth for Self-Employment (TRYSEM) ; Development of Women and Children in Rural Areas (DWCRA) ; National Rural Employment Programme (NREP) ; Rural Landless Employment Guarantee Programme (RLEGP) ; Jawahar Rozgar Yojana (JRY) ; Employment Assurance Scheme (EAS) ; Million Well Scheme (MWS) ; Prime Ministers Rozgar Yojana (PMRY) ; Jawahar Gram Samridhi Yojana (JGSY) ; Jai Praksah Rozgar Guarantee Yojana (JPRGY) ; Rural Housing Schemes; Poverty can be eradicated only when the various facilities and concessions for the up-liftment of the downtrodden actually reach them.. Several poverty alleviation programmes have been launched by the central government for the rural poor, comprising small and marginal farmers, landless labourers and rural artisans. Providing the basic amenities in rural areas such as roads, drinking water, schools, medical help, credit supply (banks) and marketing facilities and so on is must. All these will create employment opportunities in rural areas and shall help in reducing poverty. The approach of this scheme is to employ the poor on building durable and productive community assets such as roads, small irrigation facilities, school buildings, rural electrification. These durable productive assets after completion would create employment opportunities on sustained basis.
Keywords: Poverty, Eradication of Poverty, Programmes, Measures, Guidelines, Eradication of Poverty Schemes, Employment Generation Schemes
Edition: Volume 8 Issue 2, February 2019
Pages: 2323 - 2328
How to Cite this Article?
Dr. N. Thyagaraju, "Eradication & Poverty Alleviation Programmes in India - An Analysis", International Journal of Science and Research (IJSR), https://www.ijsr.net/search_index_results_paperid.php?id=ART20195036, Volume 8 Issue 2, February 2019, 2323 - 2328
123 PDF Views | 73 PDF Downloads
---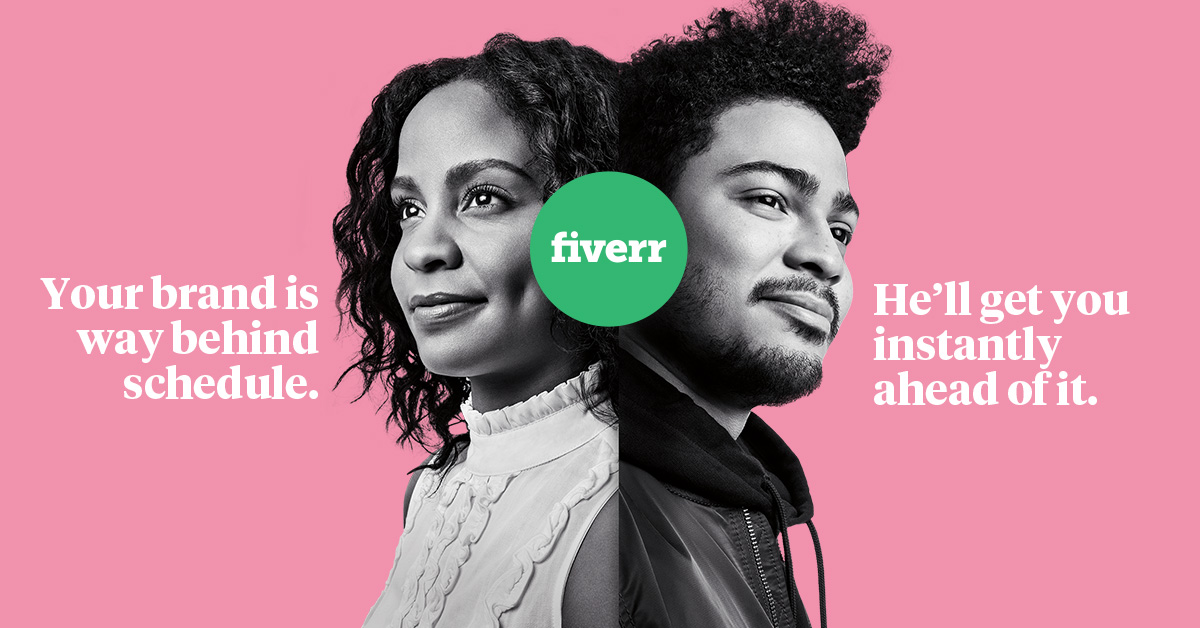 ---
Similar Articles with Keyword 'Poverty'
Research Paper, Management, India, Volume 9 Issue 8, August 2020
Pages: 1282 - 1284
Entrepreneurship Development Skills in India through RSETI
Dr. Senthil Kumar, SK Niamathulla
Research Paper, Management, Kenya, Volume 3 Issue 4, April 2014
Pages: 258 - 261
Role of Technical Training Institutes Management in Achievement of the Vision 2030's Social Pillar in Kenya: A Case of Nakuru County
Wandabu R. Gathungu, Kwasira Josphat
Research Paper, Management, India, Volume 4 Issue 5, May 2015
Pages: 3236 - 3240
A Multinomial Logistic Regression Analysis on Service Quality in Higher Education on the Behavioural Intentions of the Students
Maria Josephine W, Kirubashini B
Informative Article, Management, Ethiopia, Volume 4 Issue 4, April 2015
Pages: 826 - 829
An Overview of Moringa Production in Ethiopia
Dr. Sreepada Hegde, Dr. Vijayalaxmi Hegde
Research Paper, Management, India, Volume 3 Issue 4, April 2014
Pages: 185 - 188
Karwar Youths in Education and Development Process
Soniya K. Bandodkar, Dhruva B. Jyothi
Similar Articles with Keyword 'Programmes'
Research Paper, Management, Zimbabwe, Volume 9 Issue 8, August 2020
Pages: 1256 - 1265
The Impact of Organisational Change Management Theoretical Perspective in the Context of Zimbabwe's Cash Crisis on Small to Medium Enterprises and their Consequent Adaptation Strategies
Enock Takudzwa Zenda, Austin Musundire, Obediah Mumanyi
Research Paper, Management, Kenya, Volume 5 Issue 5, May 2016
Pages: 1726 - 1736
The Impact of Locally Generated Television Programmes on the Kenyan Television Viewers: A Case Study of Citizen Television
Were J. Maende, Makori M. Nyambane
Research Paper, Management, Zimbabwe, Volume 3 Issue 9, September 2014
Pages: 1757 - 1762
The IMF / World Bank Economic Structural Adjustment Programmes in Sub-Saharan Africa: What Were the Impacts on Small Enterprise Development?
Washington Muzari, Edson Gwangwava
Research Paper, Management, Kenya, Volume 4 Issue 8, August 2015
Pages: 1431 - 1436
Factors Affecting Implementation of School Feeding Programme in Public Primary Schools in Kenya: A Survey of Emuhaya Sub-County, Kenya
Margaret Ayuma Olubayo MSc., Patrick Amisi Aluvi, Gregory Namusonge PhD.
Research Paper, Management, Ghana, Volume 3 Issue 12, December 2014
Pages: 2145 - 2146
Quality Assurance: Institutionalizing Pragmatism
Lawrence Lowell PhD
Similar Articles with Keyword 'Measures'
Research Paper, Management, Kenya, Volume 3 Issue 9, September 2014
Pages: 2151 - 2156
Effect of Employee Rewards and Recognition on Job Performance in Kenya?s Public Sector, A Case Study of Nakuru Water and Sanitation Services Company Ltd
Muthoni M. Muchai, Mwangi Benson
Research Paper, Management, Kenya, Volume 9 Issue 9, September 2020
Pages: 235 - 243
Determinants of the Implementation of Projects in Kenya: A Case of Kwale County
George Samuel Mwabusa, Dr. Johnbosco Kisimbii
Research Paper, Management, Kenya, Volume 3 Issue 4, April 2014
Pages: 258 - 261
Role of Technical Training Institutes Management in Achievement of the Vision 2030's Social Pillar in Kenya: A Case of Nakuru County
Wandabu R. Gathungu, Kwasira Josphat
Review Papers, Management, India, Volume 4 Issue 6, June 2015
Pages: 3052 - 3061
Issues of Research in the light of Trade Related Investment Measures and Foreign Direct Investment
Abhipsa Vagadia, Dr. Sandip Solanki
M.Tech / M.E / PhD Thesis, Management, Zimbabwe, Volume 3 Issue 6, June 2014
Pages: 2267 - 2275
An Impact Evaluation of ICT Utilization in Zimbabwean Universities ODL Administrative and Delivery Processes: A Case Of 4 Harare Universities (2009 - 2011)
Dr Elisha Chamunorwa Kujeke, Dr Kennedy Andrew Thomas, Dr Leonorah Tendai Nyaruwata
Similar Articles with Keyword 'Guidelines'
Research Paper, Management, India, Volume 3 Issue 4, April 2014
Pages: 594 - 600
Structuring Policy of the Organizational Structure on Regional Devices in Makassar, Indonesia
Dr. Muhammad Yunus
Research Paper, Management, India, Volume 3 Issue 9, September 2014
Pages: 1662 - 1663
Guidelines to be followed for a Strong Trade Mark
A. Srinivasan
Research Paper, Management, India, Volume 3 Issue 10, October 2014
Pages: 816 - 822
Working Capital Financing with Specific Reference to Cash Credit Policies of Indian Overseas Bank
Souvik Ghosh
Research Paper, Management, Kenya, Volume 4 Issue 6, June 2015
Pages: 2710 - 2716
Determining Strategy Orientation Adopted by Public Universities in Western Kenya
Abongo Everlyn Beatrice, Dr. Patrick Ojera, Dr. Isaac Ochieng
Research Paper, Management, Kenya, Volume 6 Issue 7, July 2017
Pages: 1649 - 1655
Relationship between Competitive Strategies and Growth of Private Universities in Nairobi County, Kenya
Nyambura Mary, Muema Wilson, Bichange Methuselah