---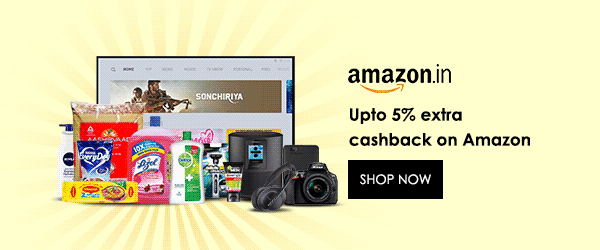 ---
M.Tech / M.E / PhD Thesis | Environmental Science Studies | Nepal | Volume 7 Issue 11, November 2018
GIS Based Landslide Susceptibility Mapping along the Road Section from Bandeu to Barahabise, Sindhupal Chowk District of Nepal
Anu Khadka, Subodh Dhakal, Padam Budha
Landslide is the one of the natural hazards that occur frequently in the Nepal Himalaya causing huge loss of life and property every year especially during rainy season. Landslides occurred in the Sindhupalchwok District, Jure (2nd August 2014), along the road corridor of Araniko Highway blocked Sunkoshi River resulting loss of 156 lives, damaged road section and huge property loss. Due to the weak geological condition, rapid developmental activities and other inherent natural conditions, Barhabise area of Sindhupalchwok Distrcit has been exposed to landslide hazard. Therefore, present study concentrates on landslide susceptibility mapping of the area along the road corridor of the Araniko Highway about 30 km from Bandeu to Barhabise, Sindhupalchwok District by using Arc GIS 10.3. Statistical index method was used to prepare the landslide susceptibility maps. The causative factors considered for the study were elevation, slope angle, slope aspect, geology, distance from drainage, distance from road, land use and rainfall. For the preparation of slope, aspect and elevation map a cartosat image 30m*30 m resolution was used and for land use, geology and distance from drainage and road factor data was taken from Department of Survey and for rainfall factor data of Department of Hydrology and Meteorology was used. The landslide index map was varied from -6.8213 to 5.0883. Statistical Index method shows that LSI value less than -3.038251 was classified as low susceptibility zone, values between -3.038251 and -1.870643 was considered as medium susceptibility zones and more than -1.870643 was considered as high susceptibility zone respectively. Thus, these maps can be used for slope management, land use planning and disaster management planning by the concerned authorities.
Keywords: landslides, susceptibility, hazards, causative factors, statistical index
Edition: Volume 7 Issue 11, November 2018
Pages: 465 - 471
How to Cite this Article?
Anu Khadka, Subodh Dhakal, Padam Budha, "GIS Based Landslide Susceptibility Mapping along the Road Section from Bandeu to Barahabise, Sindhupal Chowk District of Nepal", International Journal of Science and Research (IJSR), https://www.ijsr.net/search_index_results_paperid.php?id=ART20192474, Volume 7 Issue 11, November 2018, 465 - 471
178 PDF Views | 112 PDF Downloads
---

---
Similar Articles with Keyword 'landslides'
Research Paper, Environmental Science Studies, India, Volume 4 Issue 7, July 2015
Pages: 443 - 448
Landslides Zones of Nearby Areas of Malin Village, Pune District, Maharashtra Using GIS Techniques
Pooja Gujarathi, S. J. Mane
Research Paper, Environmental Science Studies, Philippines, Volume 8 Issue 5, May 2019
Pages: 679 - 681
Climate Change Awareness and Adaptation Practices of Student Teachers in the University of Eastern Philippines
Antonieto L. Adora, Nelia M. Adora
Research Paper, Environmental Science Studies, Sri Lanka, Volume 8 Issue 7, July 2019
Pages: 439 - 444
Social Construction of Landslide; Case of Aranayake - Political Ecological Glances in Sri Lanka
Jayathilaka D. M. S. C. D. M., Nalani Hennayake
M.Tech / M.E / PhD Thesis, Environmental Science Studies, Nepal, Volume 7 Issue 11, November 2018
Pages: 465 - 471
GIS Based Landslide Susceptibility Mapping along the Road Section from Bandeu to Barahabise, Sindhupal Chowk District of Nepal
Anu Khadka, Subodh Dhakal, Padam Budha
Similar Articles with Keyword 'susceptibility'
Research Paper, Environmental Science Studies, India, Volume 9 Issue 4, April 2020
Pages: 1034 - 1039
Study of Prophylactic Action of Linseed Oil against Acetaminophen Induced Oxidative Stress and Liver Damage in Albino Rat
Dr. Brij Mohan Singh
Research Paper, Environmental Science Studies, India, Volume 4 Issue 4, April 2015
Pages: 2709 - 2712
Analysis of Air Quality: In Concern to the NOx Concentration in Amravati city
Manisha Jane, Sangita Ingole
Research Paper, Environmental Science Studies, China, Volume 3 Issue 8, August 2014
Pages: 656 - 661
Determination of Spontaneous Ignition Behaviour of Biochar Accumulations
Junice Dzonzi-Undi, Ondrej Masek, Olusegun Abass
Research Paper, Environmental Science Studies, South Africa, Volume 5 Issue 4, April 2016
Pages: 1396 - 1403
Biological Influence on the Mobility of Metals from Mine Tailing Dump Located in Krugersdorp Area
Ashley H. Munyai, Elvis Fosso-Kankeu, Frans Waanders
M.Tech / M.E / PhD Thesis, Environmental Science Studies, Nepal, Volume 7 Issue 11, November 2018
Pages: 465 - 471
GIS Based Landslide Susceptibility Mapping along the Road Section from Bandeu to Barahabise, Sindhupal Chowk District of Nepal
Anu Khadka, Subodh Dhakal, Padam Budha
Similar Articles with Keyword 'hazards'
Research Paper, Environmental Science Studies, Afghanistan, Volume 9 Issue 9, September 2020
Pages: 1172 - 1179
Impact Assessment of Climate Change and Mitigation and Adaptation Methods on Water Resources in Kabul River Basin
Roya Quraishi
Research Paper, Environmental Science Studies, Kenya, Volume 3 Issue 9, September 2014
Pages: 1584 - 1595
Opportunities from Satellite Observation Systems in Climate Risk Mitigation: The Case of Tourism and Hospitality Industry in Lake Nakuru National Park, Kenya
Julius M. Huho, Margaret Mungai, Teresa Kinuthia, Rose C. Kosonei
Research Paper, Environmental Science Studies, India, Volume 3 Issue 11, November 2014
Pages: 1146 - 1151
Paper Mills Pollution Hazards on Ground and Surface Water Bodies of Adjoining Areas of Hasdeo River Champa, C.G. (India)
Madan Murari Vaishnav, Milan Hait, Pralhad K. Rahangdale
Research Paper, Environmental Science Studies, Morocco, Volume 3 Issue 10, October 2014
Pages: 163 - 170
Speciation of Metallic Elements in Tannery Waste Water Case Study: Mohammedia Tannery Morocco
Imane Ilou, Salah Souabi, Digua Khalid
Research Paper, Environmental Science Studies, India, Volume 6 Issue 4, April 2017
Pages: 901 - 904
Hospital Solid Waste Supervision in Chitrakoot, Uttar Pradesh, India
Surya Kant Chaturvedi, Shivani Singh
Similar Articles with Keyword 'causative factors'
Research Paper, Environmental Science Studies, India, Volume 4 Issue 7, July 2015
Pages: 443 - 448
Landslides Zones of Nearby Areas of Malin Village, Pune District, Maharashtra Using GIS Techniques
Pooja Gujarathi, S. J. Mane
M.Tech / M.E / PhD Thesis, Environmental Science Studies, Nepal, Volume 7 Issue 11, November 2018
Pages: 465 - 471
GIS Based Landslide Susceptibility Mapping along the Road Section from Bandeu to Barahabise, Sindhupal Chowk District of Nepal
Anu Khadka, Subodh Dhakal, Padam Budha