---

---
Case Studies | History | Indonesia | Volume 7 Issue 5, May 2018
Nationalism and Teritorial Dispute Over Dokdo / Takeshima between Japan and South Korea
I Ketut Surajaya
Japan relation with neighboring country South Korea, after colonization of Korea (1910), Korean War, Cold War and its aftermath, is a dynamic one until today. The tumultuous relationship is triggered bay international changes in politic, economy, ideologies, and also from colonization era, independence war, including coexistences rivalry in global competition. In 1910th, Yoshinos though concerning fraternity and opposed Japan colonization of Korea made huge attention among government, intellectual, student and became a zeitgeist of Taisho Democracy. However he failed to avoid military ambition on international conflict toward World War II and Pacific War. Today, Yoshinos Sakuzoo thoughts on world peace brought relevance for international order and our life as an idea hard to realize.
Keywords: Dokdo/Takeshima, Japan, South Korea, Yoshino Sakuzo, Nationalism
Edition: Volume 7 Issue 5, May 2018
Pages: 117 - 121
How to Cite this Article?
I Ketut Surajaya, "Nationalism and Teritorial Dispute Over Dokdo / Takeshima between Japan and South Korea", International Journal of Science and Research (IJSR), https://www.ijsr.net/search_index_results_paperid.php?id=ART20182114, Volume 7 Issue 5, May 2018, 117 - 121
64 PDF Views | 67 PDF Downloads
---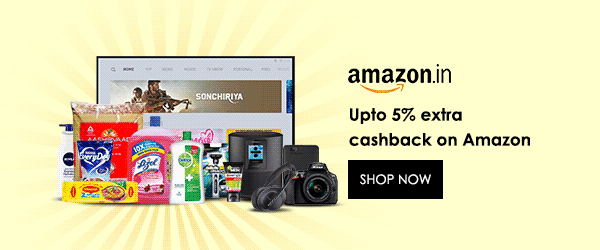 ---
Similar Articles with Keyword 'Japan'
Research Paper, History, Indonesia, Volume 7 Issue 2, February 2018
Pages: 1341 - 1346
Controversy of Historical Approach on Sino-Japanese Dispute over the Diaoyu / Senkaku Islands
I Ketut Surajaya, Mutia Oktavianingsih
Comparative Studies, History, India, Volume 8 Issue 6, June 2019
Pages: 2088 - 2092
The First Chinese Pilgrim Monk Went to India and Comparison with the Travelling of Hsuan Tsang
Nguyen Thi Phuong Dung
Research Paper, History, Indonesia, Volume 7 Issue 6, June 2018
Pages: 1487 - 1492
Abe Ambition to Amend Article 9 of Constitution Provoke Pros and Cons
Melissa Grace Juliyanti, I Ketut Surajaya
Research Paper, History, Indonesia, Volume 6 Issue 11, November 2017
Pages: 1300 - 1305
Scientific History or History for Education?
I Ketut Surajaya
Comparative Studies, History, Indonesia, Volume 7 Issue 3, March 2018
Pages: 1651 - 1657
Is Nationalism Steel Alive? Learn from Indonesia and Japan Junior High School History Textbook
I Ketut Surajaya
Similar Articles with Keyword 'Nationalism'
Comparative Studies, History, Indonesia, Volume 7 Issue 3, March 2018
Pages: 1651 - 1657
Is Nationalism Steel Alive? Learn from Indonesia and Japan Junior High School History Textbook
I Ketut Surajaya
Case Studies, History, Indonesia, Volume 7 Issue 5, May 2018
Pages: 117 - 121
Nationalism and Teritorial Dispute Over Dokdo / Takeshima between Japan and South Korea
I Ketut Surajaya
Research Paper, History, Indonesia, Volume 7 Issue 1, January 2018
Pages: 713 - 717
The Nippon?s Role to Increase Nationalism in Makassar, South Sulawesi, Indonesia
Bambang Sulistyo Edi P
Research Paper, History, Indonesia, Volume 7 Issue 1, January 2018
Pages: 718 - 723
The Culture and Nationalism of the Arab World: In a Historical Perspective
Muhammad Bahar Akkase Teng