---

---
Informative Article | Medicine Science | India | Volume 6 Issue 11, November 2017
ECG Manifestations in Dengue Infection
Dr Manish Dubey, Dr Sri Harsha, Dr Rajiv Girdhar
BACKGROUND AND OBJECTIVES Dengue is endemic in the tropics, and complications involving organ systems are seen with varying incidence. The present study was conducted to find out the proportion of dengue fever cases with ECG changes. MATERIALS AND METHODS This is a descriptive study. 232 successive dengue fever cases were selected for the study. Patients with Dengue Hemorrhagic fever underwent radiological examination in form of chest radiograph and ultrasound abdomen. ECG was carried out in all patients. Appropriate investigations were done. RESULTS Out of 232 patients, 122 (52.58 %) suffered from Dengue Fever and 110 (47.42 %) had Dengue Hemorrhagic Fever. Overall 156 patients had normal ECG. Abnormal ECG findings like tachycardia, bradycardia, supraventricular tachycardia, left bundle branch block, ST depression, poor progression of R wave were noted. There was no significant relationship of ECG findings with the disease. CONCLUSION ECG changes can occur in dengue infection with or without cardiac symptoms. Commonly noted findings were ST depression and bradycardia.
Keywords: Dengue fever, Dengue Hemorrhagic fever
Edition: Volume 6 Issue 11, November 2017
Pages: 1654 - 1656
How to Cite this Article?
Dr Manish Dubey, Dr Sri Harsha, Dr Rajiv Girdhar, "ECG Manifestations in Dengue Infection", International Journal of Science and Research (IJSR), https://www.ijsr.net/search_index_results_paperid.php?id=ART20178286, Volume 6 Issue 11, November 2017, 1654 - 1656
75 PDF Views | 57 PDF Downloads
---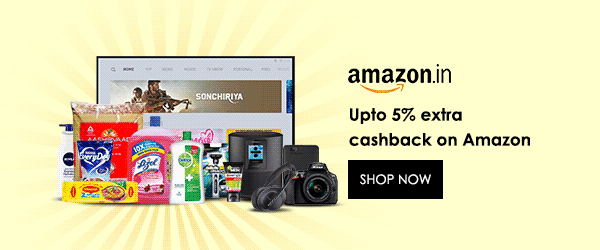 ---
Similar Articles with Keyword 'Dengue fever'
Case Studies, Medicine Science, India, Volume 5 Issue 4, April 2016
Pages: 1727 - 1729
Globe Rupture ? A Rare Ocular Manifestation of Dengue Fever in Convalescent Phase
Dr. AG Kulkarni, Dr. Neha Athale, Dr. Kulin Sheth, Dr. Amit Rathi, Dr. Vikramaditya Shinde, Dr. Shridhar Deshmukh, Dr. Pavan Yadav
Case Studies, Medicine Science, India, Volume 3 Issue 11, November 2014
Pages: 2251 - 2253
Dengue Encephalitis with Acute Intracerebral Infarction and Facial Palsy; A Rare Presentation
Jitendra Singh, Anju Dinkar, Kamlesh Kumar Gupta, Anurag Kumar Singh, Saurabh Kumar, Dandu Himanshu
Case Studies, Medicine Science, Sri Lanka, Volume 7 Issue 2, February 2018
Pages: 1641 - 1643
Dengue Encephalitis and Encephalopathy are Different Entity - Case Study
Dr. M. Umakanth
Research Paper, Medicine Science, India, Volume 5 Issue 4, April 2016
Pages: 2272 - 2275
A Study on Clinical Presentation of Dengue Fever in Children
Dr. Anjali S Raj, Dr. Sucheta Munshi, Dr. Bela H Shah
Informative Article, Medicine Science, India, Volume 6 Issue 11, November 2017
Pages: 1654 - 1656
ECG Manifestations in Dengue Infection
Dr Manish Dubey, Dr Sri Harsha, Dr Rajiv Girdhar
Similar Articles with Keyword 'Dengue Hemorrhagic fever'
Research Paper, Medicine Science, Indonesia, Volume 3 Issue 11, November 2014
Pages: 1711 - 1717
Interleukin-17 Role on the Occurrence of Plasma Leakage Dengue Hemorrhagic Fever Through Cytokine Proinflamasi Activation: (Study of in-vivo and in-vitro macrophage culture and cell endothelia)
Edi Hartoyo, Rasjad Indra, Edi Widajanto, Sri Rezeki Hadinegoro
Informative Article, Medicine Science, India, Volume 6 Issue 11, November 2017
Pages: 1654 - 1656
ECG Manifestations in Dengue Infection
Dr Manish Dubey, Dr Sri Harsha, Dr Rajiv Girdhar
Case Studies, Medicine Science, India, Volume 5 Issue 10, October 2016
Pages: 1978 - 1981
Dengue: A Clinicopathological Correlation
Dr Sandeep Rai, Dr Aadijay Bhatia, Dr Tasneem Bharmal, Dr Parineeta Samant, Dr Madhur Rai
Case Studies, Medicine Science, India, Volume 5 Issue 11, November 2016
Pages: 1635 - 1636
Dengue Hemorrhagic Fever with Disseminated Intravascular Coagulation
Swati C. Aundhakar, Bhavik S. Shah, Swetabh S. Roy