---

---
Research Paper | Nursing | Indonesia | Volume 6 Issue 10, October 2017
Transformational Leadership Improved Financial Perspective and Employess Satisfaction at Polyclinics of Zainoel Abidin Hospital Indonesia: A Descriptive Study
Martunis, Ritha Dalimunthe, Khaira Amalia, Juanita
The performance achievement of an organization is highly affected by the leadership style. Several studies in health care organization proved that transformational leadership were able to change the employees' performance including financial achievement and employee satisfaction. The purpose of this study was to find out the impact of leadership style on the financial perspective and employee satisfaction at polyclinics of the hospital. This study was a cross sectional study with a descriptive approach by analyzing the secondary data. A sample of 450 employees was taken from 28 polyclinics. The financial perspectives covered three indicators, economy, efficient and effectiveness ratio and the employee satisfaction were measured using semi structured questionnaires. The dominant leadership style at Zainoel Abidin hospital was Transformational. The ratio of economy, efficiency and effectiveness were gradually improved from year 2014 to 2015 (75.57, 105.90 and 110.52 to 76.28, 110.09 and 118.60 respectively). The scores of employee satisfaction increase from 85.3 to 89.1. The results of this study have an important implications for the ministry of health to be concerned on the leadership at polyclinics of hospital.
Keywords: Transformational, Leadership, Financial perspective, Employee satisfaction
Edition: Volume 6 Issue 10, October 2017
Pages: 812 - 815
How to Cite this Article?
Martunis, Ritha Dalimunthe, Khaira Amalia, Juanita, "Transformational Leadership Improved Financial Perspective and Employess Satisfaction at Polyclinics of Zainoel Abidin Hospital Indonesia: A Descriptive Study", International Journal of Science and Research (IJSR), https://www.ijsr.net/search_index_results_paperid.php?id=ART20177204, Volume 6 Issue 10, October 2017, 812 - 815
84 PDF Views | 63 PDF Downloads
---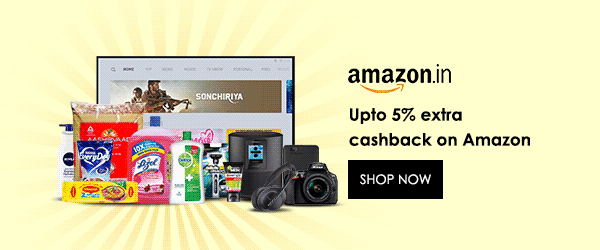 ---
Similar Articles with Keyword 'Transformational'
Research Paper, Nursing, India, Volume 6 Issue 8, August 2017
Pages: 1458 - 1460
Concept of Nursing Empowerment
Brig Mala Singh, Lt Col Keka Chatterjee
Research Paper, Nursing, Indonesia, Volume 6 Issue 10, October 2017
Pages: 812 - 815
Transformational Leadership Improved Financial Perspective and Employess Satisfaction at Polyclinics of Zainoel Abidin Hospital Indonesia: A Descriptive Study
Martunis, Ritha Dalimunthe, Khaira Amalia, Juanita
Similar Articles with Keyword 'Leadership'
Research Paper, Nursing, Indonesia, Volume 6 Issue 10, October 2017
Pages: 812 - 815
Transformational Leadership Improved Financial Perspective and Employess Satisfaction at Polyclinics of Zainoel Abidin Hospital Indonesia: A Descriptive Study
Martunis, Ritha Dalimunthe, Khaira Amalia, Juanita
Research Paper, Nursing, Indonesia, Volume 6 Issue 7, July 2017
Pages: 1413 - 1417
Implementation of BPJS, Impact on Private Non BPJS Provider Hospital: A Case Study in Indonesia
Achmad Zani Pitoyo, Indah Winarni, Tita Hariyanti
Research Paper, Nursing, Indonesia, Volume 6 Issue 10, October 2017
Pages: 51 - 55
Inspection Visual of Acetic Acid (IVA) Strategy for Early Detection of Cervical Cancer at the Community Health Centre Namorambe Deli Serdang District
Efendi Sianturi, Elisabet Surbakti, Rina dorina Pasaribu
Informative Article, Nursing, Australia, Volume 7 Issue 1, January 2018
Pages: 234 - 238
The Effect of Leadership Styles of Managers on the Loyalty of Nurses in Government Hospitals Level and its Impact on the High Level of Quality of Health Care
Hamzeh Ibrahim Khudeir