---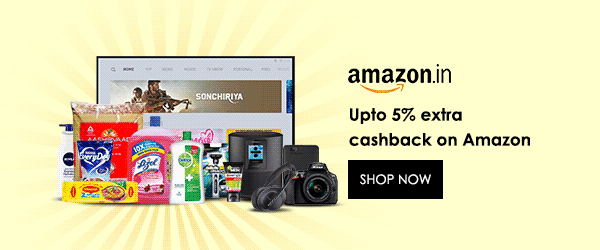 ---
Research Paper | Economics | Iraq | Volume 6 Issue 8, August 2017
Analysis of the Relationship between the Energy Achieved for Iraqi Ports and Economic Factors Affecting them 1998?2012 (Ports of Umm Qasr and Khor Al-Zubair Case Study)
Dr. Sawsan Ali Mahmood, Dr. Manahel Mustafa
Marine ports are considered a link between Iraq and the world.It is the center of the loop in the integrated transport chain. The effects of the ports are reflected on the economic, social, cultural, and constructional aspects of the country. Ports are one of the fundamentals of economic development because they contribute to the achievement of substantial financial resources in foreign currency, work to improvement the balance of payment, and help to support and confirm the economic and political independence of the state. The marine ports in Iraq are considered an important outlet for Iraqi commerce (exports and imports). In addition to the increase in the competitiveness of exports, this encourages Iraq to add some national industries to reduce unemployment in the country. The study showed that the energy of ports is limited and cannot meet future needs from exports and imports of the countries. Moreover, the transit trade through its territory is limited. Therefore, this study recommends the development of Iraqi ports and the increase of energy of them to suit the major countries of the world and the Arab countries.
Keywords: Ports, Iraqi Ports, Economic Factors
Edition: Volume 6 Issue 8, August 2017
Pages: 527 - 534
How to Cite this Article?
Dr. Sawsan Ali Mahmood, Dr. Manahel Mustafa, "Analysis of the Relationship between the Energy Achieved for Iraqi Ports and Economic Factors Affecting them 1998?2012 (Ports of Umm Qasr and Khor Al-Zubair Case Study)", International Journal of Science and Research (IJSR), https://www.ijsr.net/search_index_results_paperid.php?id=ART20175547, Volume 6 Issue 8, August 2017, 527 - 534
73 PDF Views | 71 PDF Downloads
---

---
Similar Articles with Keyword 'Ports'
Research Paper, Economics, India, Volume 4 Issue 11, November 2015
Pages: 2090 - 2094
India?s Free Trade Agreements: Provisions and Prospects with reference to Agriculture Products
Dr. Pushpendra Misra, Dr. Mohd Saif Alam
Research Paper, Economics, Ethiopia, Volume 9 Issue 8, August 2020
Pages: 1505 - 1513
An Analysis of Urban Households Poverty and Forecasting its Average Exit Time: The Case of Selected Towns in Southern Ethiopia
Mesfin Menza, Afework Berhanu, Melkamu Mada
Research Paper, Economics, Indonesia, Volume 3 Issue 8, August 2014
Pages: 1491 - 1496
Pepper Trade and the Sultanate of Banjarmasin in the 17th - 18th Century
Dr. Ita Syamtasiyah Ahyat, S.S., M.Hum
Research Paper, Economics, Ethiopia, Volume 4 Issue 8, August 2015
Pages: 1932 - 1938
Assessment of the Challenges and Opportunities of Business House Rental Income Taxation in Regional State of Tigray
Teshale Berhane, Mohammedawol Yesuf
Research Paper, Economics, Ethiopia, Volume 3 Issue 10, October 2014
Pages: 1945 - 1951
Analyzing Adoption and Intensity of Use of Coffee Technology Package in Yergacheffe District, Gedeo Zone, SNNP Regional State, Ethiopia
Abreham Kebedom, Tewodros Ayalew
Similar Articles with Keyword 'Economic Factors'
Research Paper, Economics, India, Volume 4 Issue 2, February 2015
Pages: 1610 - 1614
Socio ? Economic Factors that Affect Sorghum Production in Adamawa State, Nigeria
Jimjel Zalkuwi
Research Paper, Economics, Zimbabwe, Volume 5 Issue 1, January 2016
Pages: 1777 - 1787
Interactions of Biophysical and Socioeconomic Factors and Outputs in Mixed Crop-Livestock Smallholder Farming Systems in Africa South of the Sahara
Washington Muzari
Research Paper, Economics, Kenya, Volume 5 Issue 6, June 2016
Pages: 960 - 969
Socio-Economic Factors Influencing Adoption of Modern Bee Keeping Technologies in Baringo County, Kenya
Bunde A.O, Kibet K.
Research Paper, Economics, Zimbabwe, Volume 4 Issue 2, February 2015
Pages: 492 - 496
Assessing Economic Factors Affecting the Marketing of Tomatoes (Solanum Lycopersicum) By Smallholder Farmers at Negomo Co-Operative Society in Mazowe District of Zimbabwe
Deliwe Sylvester Tembachako, Jason Mushari, Rumbidzai Debra Katsaruware
Research Paper, Economics, Indonesia, Volume 7 Issue 9, September 2018
Pages: 1150 - 1157
Country Exposure Limit Modelling: Country Risk Approach
Selly Imanda