---

---
Research Paper | Civil Engineering | India | Volume 6 Issue 6, June 2017
Time and Cost Comparison of PSC Superstructure with RCC for River Bridge
Rajesh B. Jadhav, Ashok B. More
Bridges are the key component of the highway infrastructure supporting transport system of India. The design of river bridges are mainly depend on the navigational flow, available waterway, velocity of water current etc. Executions of such bridges is always a challenging job. Though the engineers feel the foundation of River Bridge is critical, the construction of superstructure is also not easy. It depends on various site constraints like land available for construction, resources available, water intensity etc.. The superstructure type shall be selected considering the river flow and suitability of execution as well as durability of the structure. The use of advance construction methods will help for faster completion of the projects reducing overall cost and time of project. The proper selection of superstructure will help to complete the bridge as per schedule which finally saves cost of the project. In the present study, two superstructure types (RCC/PSC) are studied to review its suitability for bridge having span length of 21.50m. The cost and time component for both types are evaluated to work out the economical option for superstructure. It is observed that the RCC T Beam is the economical superstructure type in construction point of view but it is having some limitations for durability of structure.
Keywords: bridge, river, design, method, execution, durability, cost, time
Edition: Volume 6 Issue 6, June 2017
Pages: 1762 - 1765
How to Cite this Article?
Rajesh B. Jadhav, Ashok B. More, "Time and Cost Comparison of PSC Superstructure with RCC for River Bridge", International Journal of Science and Research (IJSR), https://www.ijsr.net/search_index_results_paperid.php?id=ART20174695, Volume 6 Issue 6, June 2017, 1762 - 1765
73 PDF Views | 54 PDF Downloads
---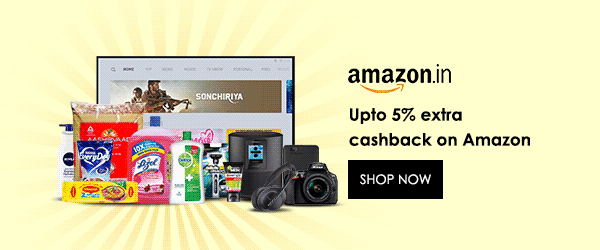 ---
Similar Articles with Keyword 'bridge'
Research Paper, Civil Engineering, India, Volume 4 Issue 9, September 2015
Pages: 1548 - 1551
Local Scour and its Reduction by using Splitter Plate
Priyanka R. Muke, Tushar D. Bhosale
Research Paper, Civil Engineering, Iraq, Volume 5 Issue 12, December 2016
Pages: 398 - 406
Seismic Analysis of Partial Concrete-Filled Steel Tubular Columns (CFST)
Ammar A. Abdul Rahman; Mustafa Faisal Sa'eed
Case Studies, Civil Engineering, India, Volume 4 Issue 12, December 2015
Pages: 2267 - 2269
Capacity Evaluation of ISKON Intersection on S.G Highway in Ahmedabad-A Case Study
Alpana Jha
Case Studies, Civil Engineering, Indonesia, Volume 5 Issue 4, April 2016
Pages: 1553 - 1559
Analysing the Route of PCI Girder-Type Prestressed Concrete Tendons
Cut Rahmawati, Zainuddin, Nosa Safwanda, Syafridal Is
Research Paper, Civil Engineering, India, Volume 5 Issue 6, June 2016
Pages: 1842 - 1846
Comparative Study on Fatigue Behavior of K and K-T Steel Truss Joints
Akhil V Raj, Anup Joy
Similar Articles with Keyword 'river'
M.Tech / M.E / PhD Thesis, Civil Engineering, India, Volume 5 Issue 1, January 2016
Pages: 1913 - 1918
Experimental Evaluation of Modified Photo Voltaic Method (MPVM) of Desalination System for Water Treatment
Chetan S. Kadlag, S. M. Gawande
Research Paper, Civil Engineering, India, Volume 5 Issue 9, September 2016
Pages: 1739 - 1741
Identification of Proper Distribution for Flood Frequency Analysis of Sarda River using L-Moments
Kiran Rani, Dr. Mrs Jyothi Prasad
Research Paper, Civil Engineering, Malaysia, Volume 3 Issue 8, August 2014
Pages: 977 - 983
The Probability Distributions of Daily Rainfall for Kuantan River Basin in Malaysia
Ni Lar Win, Khin Maung Win
Research Paper, Civil Engineering, Iraq, Volume 7 Issue 8, August 2018
Pages: 553 - 561
Sensitivity of Water Surface Elevation Level in the Tigris River within Baghdad city to the Changes in the Value of Manning's Roughness Coefficient
Saeb Al Chalabi, Mustafa Al Aukaidy
Research Paper, Civil Engineering, China, Volume 4 Issue 8, August 2015
Pages: 1018 - 1020
Discussion on the Development of Algorithm for Despiking ADV Data
Huang Yafei
Similar Articles with Keyword 'design'
M.Tech / M.E / PhD Thesis, Civil Engineering, India, Volume 8 Issue 5, May 2019
Pages: 784 - 786
Analysis of Visual Impairment for Designing a Revival Center
Vishnu R, Fazil P
Masters Thesis, Civil Engineering, India, Volume 9 Issue 10, October 2020
Pages: 258 - 261
Study on Seismic and Gust Wind Effects on G+30 Residential Mivan Structure Using Different Stiffness Modifiers for Structural and Non Structural Walls
Mohd Ismail Zabeeh, S. M. Hashmi
Research Paper, Civil Engineering, India, Volume 9 Issue 10, October 2020
Pages: 224 - 229
The Effect of Size of Aggregates and Nano Silica Dosage on the Fresh Properties of Self-Compacting Concrete
Ravi U, Krishna Chaitanya B
Research Paper, Civil Engineering, India, Volume 2 Issue 5, May 2013
Pages: 30 - 36
Affordable Housing Materials & Techniques for Urban Poor's
S.S.Shinde, A.B.Karankal
Research Paper, Civil Engineering, Iraq, Volume 6 Issue 12, December 2017
Pages: 1701 - 1708
Optimum Design of Partially Prestressed Concrete Beams
Mohannad H. Al-Sherrawi
Similar Articles with Keyword 'method'
Case Studies, Civil Engineering, India, Volume 8 Issue 4, April 2019
Pages: 141 - 154
Case Study Papers on Practical Guidelines for the Inspection and Repair of Hot Dip Galvanized Coatings
Harshal S Khode
Research Paper, Civil Engineering, India, Volume 3 Issue 9, September 2014
Pages: 2067 - 2069
Adsorption of Fluoride from Aqueous Phase by Agro Based Adsorbent
G. Anusha, J. Raja Murugadoss
Masters Thesis, Civil Engineering, India, Volume 9 Issue 10, October 2020
Pages: 258 - 261
Study on Seismic and Gust Wind Effects on G+30 Residential Mivan Structure Using Different Stiffness Modifiers for Structural and Non Structural Walls
Mohd Ismail Zabeeh, S. M. Hashmi
M.Tech / M.E / PhD Thesis, Civil Engineering, India, Volume 5 Issue 1, January 2016
Pages: 1913 - 1918
Experimental Evaluation of Modified Photo Voltaic Method (MPVM) of Desalination System for Water Treatment
Chetan S. Kadlag, S. M. Gawande
Research Paper, Civil Engineering, India, Volume 2 Issue 5, May 2013
Pages: 30 - 36
Affordable Housing Materials & Techniques for Urban Poor's
S.S.Shinde, A.B.Karankal
Similar Articles with Keyword 'execution'
Research Paper, Civil Engineering, India, Volume 5 Issue 3, March 2016
Pages: 1574 - 1580
Evaluation of Quality Management in Irrigation Projects
Ashwati V. Guldekar, Amit B. Ranit
Review Papers, Civil Engineering, India, Volume 4 Issue 5, May 2015
Pages: 3003 - 3006
Construction Equipment Management for Construction of Dam Site
Kunal R Ghadge, Ashish B Ugale
Research Paper, Civil Engineering, India, Volume 6 Issue 6, June 2017
Pages: 1762 - 1765
Time and Cost Comparison of PSC Superstructure with RCC for River Bridge
Rajesh B. Jadhav, Ashok B. More
Research Paper, Civil Engineering, India, Volume 5 Issue 6, June 2016
Pages: 822 - 827
Delay Analysis in Construction Project a Case Study - Alkut Olympic Stadium
Ahmed Taghi Multashi, Rohit R. Salgude
M.Tech / M.E / PhD Thesis, Civil Engineering, India, Volume 6 Issue 6, June 2017
Pages: 2525 - 2528
A Study of Effective Scheduling Techniques for Improving the Profitability of Construction Firms
Sachin Mohan Kalel, Hemant Salunkhe
Similar Articles with Keyword 'durability'
Research Paper, Civil Engineering, India, Volume 9 Issue 9, September 2020
Pages: 768 - 772
An Experimental Investigation on Effect of Curing of Concrete with Addition of Self-Cuing Compounds in Concrete
M Sai Sekhar Babu, M Srinivasarao
Research Paper, Civil Engineering, India, Volume 8 Issue 12, December 2019
Pages: 1224 - 1231
Life Cycle Cost Optimization for the Design of Reinforced Concrete Structures
Boskee Sharma
Research Paper, Civil Engineering, India, Volume 3 Issue 11, November 2014
Pages: 3110 - 3112
Durability Testing of Fibrous (Cement Bags) Concrete for Sulphate Attack
Mohammed Islamuddin Faraz, H.S. Goliya
M.Tech / M.E / PhD Thesis, Civil Engineering, India, Volume 5 Issue 7, July 2016
Pages: 994 - 997
Analysis of Ultra High Performance Concrete Wall Panel with Opening in One and Two Way Action
Amritha Raj, Sreedevi Lekshmi
Review Papers, Civil Engineering, India, Volume 5 Issue 7, July 2016
Pages: 1565 - 1572
An Overview on Effects of Water Repellent Concrete Protective Coatings in the Durability of Concrete Structures
Abdul Razak S, Amal Raj
Similar Articles with Keyword 'cost'
Research Paper, Civil Engineering, India, Volume 9 Issue 6, June 2020
Pages: 954 - 955
Bamboo as a Building Material in North East of India
Nafisa Nazneen Choudhury
Research Paper, Civil Engineering, Iraq, Volume 6 Issue 12, December 2017
Pages: 1701 - 1708
Optimum Design of Partially Prestressed Concrete Beams
Mohannad H. Al-Sherrawi
Research Paper, Civil Engineering, India, Volume 8 Issue 12, December 2019
Pages: 1224 - 1231
Life Cycle Cost Optimization for the Design of Reinforced Concrete Structures
Boskee Sharma
Review Papers, Civil Engineering, India, Volume 3 Issue 5, May 2014
Pages: 691 - 694
Complications During Multi-Level Basement / Deep Foundation Construction Projects
Jaspreet Singh, V. Srinivasa Raghavan
M.Tech / M.E / PhD Thesis, Civil Engineering, India, Volume 4 Issue 2, February 2015
Pages: 1574 - 1578
Regulatory Provisions for Safety of Residential Buildings Shortcomings and Modifications for its Role in 21st Century
Pramod. V. Kanase
Similar Articles with Keyword 'time'
Research Paper, Civil Engineering, Iraq, Volume 4 Issue 4, April 2015
Pages: 202 - 209
Wave Transit Time in Polymer-Mortar Composites
Msc. Eng. Yasir Mohammed Abdulateef Al Bayati, Asst. Prof. Dr. Besma Mohammed Fahad
Case Studies, Civil Engineering, India, Volume 8 Issue 4, April 2019
Pages: 141 - 154
Case Study Papers on Practical Guidelines for the Inspection and Repair of Hot Dip Galvanized Coatings
Harshal S Khode
Research Paper, Civil Engineering, India, Volume 3 Issue 9, September 2014
Pages: 2067 - 2069
Adsorption of Fluoride from Aqueous Phase by Agro Based Adsorbent
G. Anusha, J. Raja Murugadoss
Research Paper, Civil Engineering, India, Volume 9 Issue 9, September 2020
Pages: 768 - 772
An Experimental Investigation on Effect of Curing of Concrete with Addition of Self-Cuing Compounds in Concrete
M Sai Sekhar Babu, M Srinivasarao
Masters Thesis, Civil Engineering, India, Volume 9 Issue 10, October 2020
Pages: 258 - 261
Study on Seismic and Gust Wind Effects on G+30 Residential Mivan Structure Using Different Stiffness Modifiers for Structural and Non Structural Walls
Mohd Ismail Zabeeh, S. M. Hashmi