---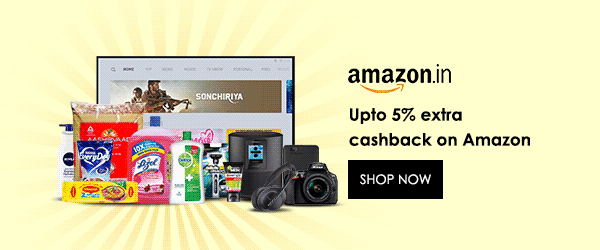 ---
Research Paper | Psychology Science | India | Volume 6 Issue 6, June 2017
Assessment of Caregiver Burden in Psychiatric Patients
Dr. Surabhi Agarwal, Dr. Nilesh Naphade, Dr. Jyoti Shetty
This study aims to assess the prevalence of caregiver burden in psychiatric illnesses, assessing gender differences in caregiver burden, correlating the duration of psychiatric symptoms & relationship of caregiver with patient, to the severity of burden. 45 caregivers of patients with psychiatric illness were assessed on Zarit caregiver Burden interview scale & Dass 42 scale. Caregiver burden was prevalent in all patients, with greater burden perceived by females than by males. Longer duration of illnesses were associated with greater burden perceived. Parents of patients and spouses experienced greater burden followed by the children & siblings respectively.
Keywords: caregiver, burden, psychiatric illness
Edition: Volume 6 Issue 6, June 2017
Pages: 340 - 343
How to Cite this Article?
Dr. Surabhi Agarwal, Dr. Nilesh Naphade, Dr. Jyoti Shetty, "Assessment of Caregiver Burden in Psychiatric Patients", International Journal of Science and Research (IJSR), https://www.ijsr.net/search_index_results_paperid.php?id=ART20174136, Volume 6 Issue 6, June 2017, 340 - 343
90 PDF Views | 74 PDF Downloads
---

---
Similar Articles with Keyword 'caregiver'
Research Paper, Psychology Science, Nigeria, Volume 7 Issue 9, September 2018
Pages: 328 - 337
Socio-Economic Determinants of Geriatric Healthcare Seeking Behavior in Lagos Nigeria
Akpunne Bede C
Research Paper, Psychology Science, Indonesia, Volume 8 Issue 7, July 2019
Pages: 1974 - 1977
The Effect of Social Support Sources and Coping Strategies with the Quality of Life Cancer Caregiver
Siti Annisa Ulfara, Nining Hardiyana Garnasih, Nurul Layali Indrania Sahara
Research Paper, Psychology Science, Oman, Volume 6 Issue 11, November 2017
Pages: 1252 - 1255
Burden of Care among Dementia Caregivers Attending a Tertiary Care Clinic in Oman
Dr. Mandhar Al-Maqbali, Dr.Waddah Alalmaei Asiri, Dr. Hamed A-Sinawi, Dr.Azza Al-Hinai
Research Paper, Psychology Science, India, Volume 4 Issue 2, February 2015
Pages: 477 - 481
Expressed Emotion as a Precipitant of Relapse in Schizophrenia and Bipolar Disorder
Mary Haobam, Lenin RK, Heramani Ningombam, Rakesh Mohanty
Research Paper, Psychology Science, India, Volume 6 Issue 10, October 2017
Pages: 372 - 377
Family Burden and Coping in Caregivers of Chronic Schizophrenia ? A Hospital based Study
Dr. Kavery Bora M.D., Dr. Abhilekh Das PGT M.D., Dr. Kamala Deka
Similar Articles with Keyword 'burden'
Research Paper, Psychology Science, India, Volume 5 Issue 8, August 2016
Pages: 1246 - 1252
A Study to Assess the Level of Stress and Coping Strategies Adopted By Executives of the Selected Establishments in Pune City
Ankita Peter, Kalpana Sawane
Research Paper, Psychology Science, Kenya, Volume 4 Issue 2, February 2015
Pages: 2350 - 2358
Management of Occupational Stress among Pastors of Friends Church in Nairobi County, Kenya
Maynard Lusambili, Kirimi Catherine PhD
Research Paper, Psychology Science, Oman, Volume 6 Issue 11, November 2017
Pages: 1252 - 1255
Burden of Care among Dementia Caregivers Attending a Tertiary Care Clinic in Oman
Dr. Mandhar Al-Maqbali, Dr.Waddah Alalmaei Asiri, Dr. Hamed A-Sinawi, Dr.Azza Al-Hinai
Research Paper, Psychology Science, India, Volume 8 Issue 5, May 2019
Pages: 777 - 780
The Influence of Stress upon Mood, Our Sense of Well-Being, Behavior, and Health
Sakshi Gupta
Research Paper, Psychology Science, India, Volume 6 Issue 4, April 2017
Pages: 2153 - 2155
Family Burden and Social Support of the Parents of Children with Hearing Impairment
N. Somasekhar
Similar Articles with Keyword 'psychiatric illness'
Research Paper, Psychology Science, India, Volume 4 Issue 1, January 2015
Pages: 963 - 966
The Effects of Progressive Muscular Relaxation Exercise among Geriatric Patients with Psychiatric Illness
M.Ramakrishnan, K. Kalai Chandran
Research Paper, Psychology Science, India, Volume 6 Issue 6, June 2017
Pages: 340 - 343
Assessment of Caregiver Burden in Psychiatric Patients
Dr. Surabhi Agarwal, Dr. Nilesh Naphade, Dr. Jyoti Shetty
Research Paper, Psychology Science, India, Volume 7 Issue 10, October 2018
Pages: 847 - 848
Association of Severity of Expressed Emotion with Type of Caregivers in Patients of Major Depressive Disorder
Dr. Rakesh Gandhi, Dr.Krishna Kumar Mishra