---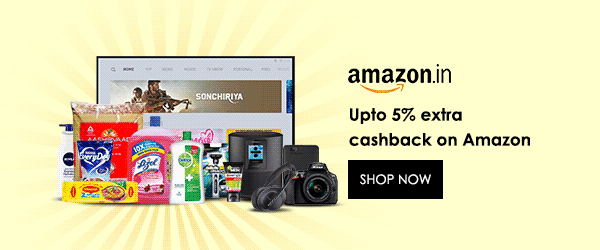 ---
Review Papers | Environmental Engineering | India | Volume 6 Issue 4, April 2017
Analytical Study of Heavy Metal in Pavana River and Its Effect on Aqua Culture
Ashwini B. Jamdade, Sagar M. Gawande
A Heavy Metal monitoring of Pavana Rivers in pune. In Pune city there are three major rivers named Pavana, Mula and Mutha. For this assessment sampling points were selected from Chinchwad to Ravet and the samples were collected along the course of rivers. The analysis was carried out for the parameters namely pH, Temperature, COD, BOD, DO, TS, Turbidity and Heavy Metals. In many places the continuous discharge of industrial effluents and sewage are being discharged into the rivers, which probably exceeds the assimilative capacity of environment, leads to accumulation of pollutants on ground water and soils. The results obtained in this investigations revealed that the discharge of untreated industrial effluents and sewage have contributed considerable pollution in the rivers Pavana, hence the water of these rivers is unsafe for consumption or human use and needs preventive action and it also effects on the aqua culture and environment.
Keywords: Heavy Metals, toxicity, Physico chemical parameters
Edition: Volume 6 Issue 4, April 2017
Pages: 572 - 575
How to Cite this Article?
Ashwini B. Jamdade, Sagar M. Gawande, "Analytical Study of Heavy Metal in Pavana River and Its Effect on Aqua Culture", International Journal of Science and Research (IJSR), https://www.ijsr.net/search_index_results_paperid.php?id=ART20172295, Volume 6 Issue 4, April 2017, 572 - 575
77 PDF Views | 69 PDF Downloads
---

---
Similar Articles with Keyword 'Heavy Metals'
Research Paper, Environmental Engineering, India, Volume 6 Issue 6, June 2017
Pages: 1854 - 1857
Accumulation of Heavy Metals in Pavana River, Pune, India
Ashwini B. Jamdade, Sagar M. Gawande
Research Paper, Environmental Engineering, India, Volume 6 Issue 4, April 2017
Pages: 258 - 262
Utilization of Natural Coagulant for Chromium (VI) and Cadmium Removal from aqueous Solution
Swati Gumfawar, Buddharatna J. Godboley
Review Papers, Environmental Engineering, India, Volume 6 Issue 4, April 2017
Pages: 572 - 575
Analytical Study of Heavy Metal in Pavana River and Its Effect on Aqua Culture
Ashwini B. Jamdade, Sagar M. Gawande
Research Paper, Environmental Engineering, Tunisia, Volume 6 Issue 11, November 2017
Pages: 1522 - 1533
Oxidized Vegetable Sponge (Luffacylindrica) as a Reusable Novel Heavy Metal Ions Adsorbent
Aloulou Fadhel, Sabrine Alila, Seffen Mongi
Dissertation Chapters, Environmental Engineering, India, Volume 6 Issue 4, April 2017
Pages: 231 - 234
Methodology for Analysis of Physico-Chemical Characteristics of Pavana River
Lakhanpal S. Kendre, Sagar M. Gawande
Similar Articles with Keyword 'toxicity'
Research Paper, Environmental Engineering, India, Volume 6 Issue 4, April 2017
Pages: 258 - 262
Utilization of Natural Coagulant for Chromium (VI) and Cadmium Removal from aqueous Solution
Swati Gumfawar, Buddharatna J. Godboley
Review Papers, Environmental Engineering, India, Volume 6 Issue 4, April 2017
Pages: 572 - 575
Analytical Study of Heavy Metal in Pavana River and Its Effect on Aqua Culture
Ashwini B. Jamdade, Sagar M. Gawande
Research Paper, Environmental Engineering, India, Volume 6 Issue 10, October 2017
Pages: 1711 - 1717
Life Cycle Assessment of a Water Treatment Plant: A Review
Prince Tiwari
Similar Articles with Keyword 'Physico chemical parameters'
Research Paper, Environmental Engineering, India, Volume 6 Issue 6, June 2017
Pages: 1748 - 1750
Physico-Chemical Assesment of Pavana River in Pimpri Chinchwad Area (Pune) in Maharashtra (India)
Ashwini B. Jamdade, Sagar M. Gawande
Review Papers, Environmental Engineering, India, Volume 6 Issue 4, April 2017
Pages: 572 - 575
Analytical Study of Heavy Metal in Pavana River and Its Effect on Aqua Culture
Ashwini B. Jamdade, Sagar M. Gawande