---

---
Research Paper | Medicine Science | Indonesia | Volume 6 Issue 2, February 2017
Oral Tamarillo Juice Preventable to Decline Lung Function among Parking Workers
I Made Muliarta, Luh Made Indah Sri Handari Adiputra, I Made Krisna Dinata, I Nyoman Adiputra
Recently, the research on the effects of antioxidants on tamarillo has not done a lot. Tamarillo contains several types of antioxidants such as Vitamin C, Vitamin E, beta carotene, anthocyanins, flavonols, and phenolic acids. The objective of this study was to investigate the provision of oral tamarillo juice twice daily to prevent a decline in lung function among parking workers. This study used the expansion randomized pretest and posttest control group design. Subjects of this study was parking workers in Denpasar. Subject selected by purposive sampling and divided into two groups based on random allocation. Examination of lung function has been done by a spirometer Autospiro AS-500 Minato by measuring %FEV1 and %FVC pre and post in Treatment and Control Groups. The results were analyzed by independent sample and paired samples t-test. In this study, it was found that provision of oral tamarillo juice twice a day for two weeks may prevent decline of the force vital capacity ( %FVC) but had no effect on expiratory force 1st second ( %FEV1). From this study it can be concluded that the provision of oral tamarillo juice preventable to decline lung function mainly the force vital capacity ( %FVC).
Keywords: Lung function, FVC, FEV1, Tamarillo juice, antioxidants
Edition: Volume 6 Issue 2, February 2017
Pages: 1535 - 1537
How to Cite this Article?
I Made Muliarta, Luh Made Indah Sri Handari Adiputra, I Made Krisna Dinata, I Nyoman Adiputra, "Oral Tamarillo Juice Preventable to Decline Lung Function among Parking Workers", International Journal of Science and Research (IJSR), https://www.ijsr.net/search_index_results_paperid.php?id=ART20171036, Volume 6 Issue 2, February 2017, 1535 - 1537
76 PDF Views | 61 PDF Downloads
---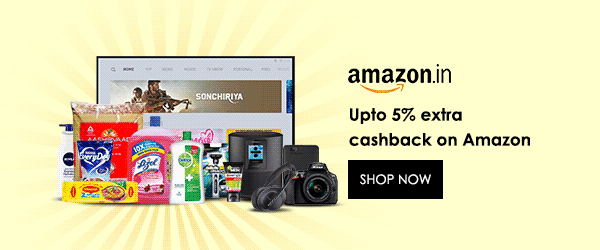 ---
Similar Articles with Keyword 'Lung function'
Research Paper, Medicine Science, India, Volume 3 Issue 8, August 2014
Pages: 2055 - 2059
Inflammatory Infiltrate in the Respiratory Tract and Their Relationship to Respiratory Function Among Asthmatics in Accra, Ghana
Cecilia Smith, Audery Forson, Yao Tettey, Richard Gyasi
Research Paper, Medicine Science, Albania, Volume 5 Issue 12, December 2016
Pages: 699 - 705
Clinical Data of the Diseased with Acute COPD Exacerbations (AECOPD)
Juli Gjerazi, E. Tashi, I. Tashi, E. Ndreu, J. Bushati
Research Paper, Medicine Science, India, Volume 4 Issue 1, January 2015
Pages: 1865 - 1868
Correlation of Peripheral Eosinophilia with Severity of Nasobronchial Allergy
Apar Jindal, Subramanian.S, Meenakshi.N, Ragulan.R, Viswambhar.V, Arun Babu.V
Research Paper, Medicine Science, India, Volume 4 Issue 5, May 2015
Pages: 525 - 528
Comparison of Spirometrical Variables in Patients with Asthma and COPD
Aparna Sarkar, Madhu Bala Bhardwaj, Dipti Gothi
Research Paper, Medicine Science, Indonesia, Volume 6 Issue 2, February 2017
Pages: 1535 - 1537
Oral Tamarillo Juice Preventable to Decline Lung Function among Parking Workers
I Made Muliarta, Luh Made Indah Sri Handari Adiputra, I Made Krisna Dinata, I Nyoman Adiputra
Similar Articles with Keyword 'FVC'
Research Paper, Medicine Science, India, Volume 3 Issue 8, August 2014
Pages: 2055 - 2059
Inflammatory Infiltrate in the Respiratory Tract and Their Relationship to Respiratory Function Among Asthmatics in Accra, Ghana
Cecilia Smith, Audery Forson, Yao Tettey, Richard Gyasi
Research Paper, Medicine Science, India, Volume 4 Issue 6, June 2015
Pages: 2159 - 2162
A Study on Effect of Inhaled Pesticides on Pulmonary Function Tests in Farmers
Dr. R.S. Khane, Bharti Arora
Research Paper, Medicine Science, India, Volume 4 Issue 1, January 2015
Pages: 1865 - 1868
Correlation of Peripheral Eosinophilia with Severity of Nasobronchial Allergy
Apar Jindal, Subramanian.S, Meenakshi.N, Ragulan.R, Viswambhar.V, Arun Babu.V
Research Paper, Medicine Science, India, Volume 4 Issue 5, May 2015
Pages: 525 - 528
Comparison of Spirometrical Variables in Patients with Asthma and COPD
Aparna Sarkar, Madhu Bala Bhardwaj, Dipti Gothi
Research Paper, Medicine Science, Indonesia, Volume 6 Issue 2, February 2017
Pages: 1535 - 1537
Oral Tamarillo Juice Preventable to Decline Lung Function among Parking Workers
I Made Muliarta, Luh Made Indah Sri Handari Adiputra, I Made Krisna Dinata, I Nyoman Adiputra
Similar Articles with Keyword 'FEV1'
Research Paper, Medicine Science, India, Volume 3 Issue 8, August 2014
Pages: 2055 - 2059
Inflammatory Infiltrate in the Respiratory Tract and Their Relationship to Respiratory Function Among Asthmatics in Accra, Ghana
Cecilia Smith, Audery Forson, Yao Tettey, Richard Gyasi
Research Paper, Medicine Science, India, Volume 4 Issue 6, June 2015
Pages: 2159 - 2162
A Study on Effect of Inhaled Pesticides on Pulmonary Function Tests in Farmers
Dr. R.S. Khane, Bharti Arora
Research Paper, Medicine Science, India, Volume 4 Issue 1, January 2015
Pages: 1865 - 1868
Correlation of Peripheral Eosinophilia with Severity of Nasobronchial Allergy
Apar Jindal, Subramanian.S, Meenakshi.N, Ragulan.R, Viswambhar.V, Arun Babu.V
Research Paper, Medicine Science, India, Volume 4 Issue 5, May 2015
Pages: 525 - 528
Comparison of Spirometrical Variables in Patients with Asthma and COPD
Aparna Sarkar, Madhu Bala Bhardwaj, Dipti Gothi
Research Paper, Medicine Science, Indonesia, Volume 6 Issue 2, February 2017
Pages: 1535 - 1537
Oral Tamarillo Juice Preventable to Decline Lung Function among Parking Workers
I Made Muliarta, Luh Made Indah Sri Handari Adiputra, I Made Krisna Dinata, I Nyoman Adiputra
Similar Articles with Keyword 'antioxidants'
Research Paper, Medicine Science, Bulgaria, Volume 4 Issue 7, July 2015
Pages: 1169 - 1171
Contemporary Treatment of Parkinson's Disease
Mancheva-Ganeva Velina, Manchev Lachezar, Ganev Iordan, Manchev Ivan
Research Paper, Medicine Science, India, Volume 5 Issue 5, May 2016
Pages: 1123 - 1128
Antioxidant Potential of Selected Medicinal Plants of Trans- Himalayan Region
Suman Tiga, Prabhu Sarangi, Omprakash Chaurasia, Bhuvnesh Kumar
Research Paper, Medicine Science, Nigeria, Volume 5 Issue 3, March 2016
Pages: 1282 - 1288
Superoxide Dismutase and Glutathione Peroxidase Levels in Patients with Long Standing Type 2 Diabetes in Port Harcourt, Rivers State, Nigeria
Ojoye Ngoye Briggs, Holy Brown, Kemzi Elechi-amadi, Ferdinand Ezeiruaku, Nsirim Nduka
Review Papers, Medicine Science, India, Volume 3 Issue 12, December 2014
Pages: 382 - 406
Traumatic Brain Injury: The Neglected Epidemic of Modern Society
Tabish SA, Nabil Syed
Research Paper, Medicine Science, Indonesia, Volume 6 Issue 2, February 2017
Pages: 1535 - 1537
Oral Tamarillo Juice Preventable to Decline Lung Function among Parking Workers
I Made Muliarta, Luh Made Indah Sri Handari Adiputra, I Made Krisna Dinata, I Nyoman Adiputra