---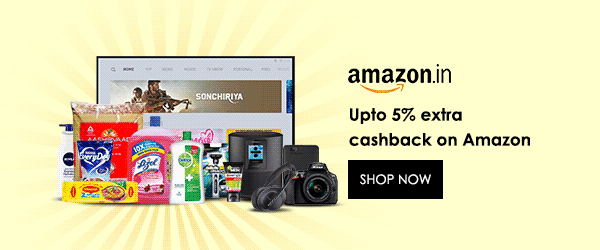 ---
Research Paper | Chemical Engineering | South Africa | Volume 5 Issue 11, November 2016
Mobility of Metals from Mine Tailings using Different Types of Organic Acids: Batch Leaching Experiment
Ashley H. Munyai, Elvis Fosso-Kankeu, Frans Waanders
The presence of toxic metals in mine tailings is a major concern because they are hazardous to ecological system and human health. Hence the mobility of heavy metals is an important factor to look at when assessing risk of pollution or contamination in tailing dump. This study was carried out in order to determine the effect of organic acids on the mobility of metals from mine tailings. Characterization of mine tailings was carried out using XRD and XRF. Batch leaching experiment under different initial pH, contact time, temperature, and concentration was carried out in this study. The results show that Fe and Al were the major elements, whereas quartz minerals were considered as the major constituents in the tailing. The batch leaching studies indicated high mobility of elements at low pH, short exposure time, high concentration of organic acids and high temperature. Increase of temperature resulted to faster release of metals, with maximum concentrations of Fe and Al recorded at 48 hours. Oxalic acid and citric acid were found as best leaching agents. The kinetic studies allowed to predict that the dissolution of metals from tailing samples was mostly diffusion controlled.
Keywords: Mine tailings, batch leaching, organic acids, mobility of metals, pH, temperature, concentration
Edition: Volume 5 Issue 11, November 2016
Pages: 520 - 527
How to Cite this Article?
Ashley H. Munyai, Elvis Fosso-Kankeu, Frans Waanders, "Mobility of Metals from Mine Tailings using Different Types of Organic Acids: Batch Leaching Experiment", International Journal of Science and Research (IJSR), https://www.ijsr.net/search_index_results_paperid.php?id=ART20162804, Volume 5 Issue 11, November 2016, 520 - 527
70 PDF Views | 62 PDF Downloads
---

---
Similar Articles with Keyword 'organic acids'
Research Paper, Chemical Engineering, India, Volume 4 Issue 8, August 2015
Pages: 1967 - 1971
Kinetics and Thermodynamics of Gossypol Extraction from Defatted Cottonseed Meal by Ethanol Acidified by Oxalic Acid
Devesh K. Saxena, Surendra K. Sharma, Surinder S. Sambi
Research Paper, Chemical Engineering, South Africa, Volume 5 Issue 11, November 2016
Pages: 520 - 527
Mobility of Metals from Mine Tailings using Different Types of Organic Acids: Batch Leaching Experiment
Ashley H. Munyai, Elvis Fosso-Kankeu, Frans Waanders
Similar Articles with Keyword 'pH'
Research Paper, Chemical Engineering, Morocco, Volume 9 Issue 10, October 2020
Pages: 496 - 501
Treatment of Phosphogypsum Waste for Use as an Additive in the Manufacture of Cement and Ceramics
Islaam Anouar, Rim Jouraiphy, Hicham Essallaki, Hamid Mazouz, Tarik Mahfoud, Samia Yousfi, Mouna L. Bouamrani
Research Paper, Chemical Engineering, India, Volume 9 Issue 9, September 2020
Pages: 1114 - 1116
Stable Phase of Diblock Polymer Using SCFT in Real Space in 2D and 3D
Abhay Kumar Sarothia
Research Paper, Chemical Engineering, Saudi Arabia, Volume 4 Issue 10, October 2015
Pages: 1632 - 1641
The Effect of Different Coverage's of Bismuth on a 5% Pt/G Supported Catalysts on Enantiomeric Excess (ee) and Reaction Rate of Ethyl Pyruvate Hydrogenation Rate in Dichloromethane
Salem El Khaseh, Mohammed M. Bukhari, Salah Eldeen F. Hegazi
Research Paper, Chemical Engineering, India, Volume 5 Issue 6, June 2016
Pages: 1387 - 1390
Liquid-Liquid Extraction of O-Cresol from O-Cresol and Water Mixture by Using Ethylene Dichloride as an Extractant
Suresh A Hattale
Research Paper, Chemical Engineering, Egypt, Volume 3 Issue 12, December 2014
Pages: 1536 - 1539
Selective Electrochemical Determination of Desipramine Using a Lipid Modified Carbon Paste Electrode
M. Khodari
Similar Articles with Keyword 'temperature'
Research Paper, Chemical Engineering, India, Volume 5 Issue 5, May 2016
Pages: 1390 - 1393
Equilibrium Studies of Cobalt (II) and Copper (II) with Diethylene Triamine Penta Acetic Acid (DTPA)
Gurveer Singh Dhaliwal
Research Paper, Chemical Engineering, Saudi Arabia, Volume 4 Issue 4, April 2015
Pages: 2534 - 2539
Modeling and Control of the Crude Atmospheric Unit in Khartoum Refinery
Moutaz M. Eldirderi, Salah Eldeen F. M. Hegazi
Research Paper, Chemical Engineering, India, Volume 4 Issue 8, August 2015
Pages: 1967 - 1971
Kinetics and Thermodynamics of Gossypol Extraction from Defatted Cottonseed Meal by Ethanol Acidified by Oxalic Acid
Devesh K. Saxena, Surendra K. Sharma, Surinder S. Sambi
Research Paper, Chemical Engineering, Sri Lanka, Volume 3 Issue 10, October 2014
Pages: 2068 - 2072
Ferric Sulphate Catalyzed Esterification of High Free Fatty Acids Content Waste Coconut Oil for Biodiesel Synthesis
Maheshika G. N., Wijerathna J. A. R. H, Gunawardena S. H. P
Research Paper, Chemical Engineering, Algeria, Volume 3 Issue 6, June 2014
Pages: 2531 - 2535
Theoretical Modeling of Chemically Reacting Flows
Razika HADJADJ, Wahiba KAABAR
Similar Articles with Keyword 'concentration'
Research Paper, Chemical Engineering, Egypt, Volume 3 Issue 12, December 2014
Pages: 1536 - 1539
Selective Electrochemical Determination of Desipramine Using a Lipid Modified Carbon Paste Electrode
M. Khodari
Research Paper, Chemical Engineering, Pakistan, Volume 3 Issue 7, July 2014
Pages: 1248 - 1252
Evaluation of Optimum Composition of Starch as a Binding Material for Square Coal Briquettes
Muhammad Babar, Mansoor Ul Hassan Shah
Research Paper, Chemical Engineering, Algeria, Volume 3 Issue 6, June 2014
Pages: 2531 - 2535
Theoretical Modeling of Chemically Reacting Flows
Razika HADJADJ, Wahiba KAABAR
Research Paper, Chemical Engineering, India, Volume 3 Issue 7, July 2014
Pages: 1266 - 1269
Studies on Removal of Chromium (VI) from Wastewater Using Electrocoagulation
Rajesh Pachimatla, Shamik Pushkar, Utkarsh Maheshwari
M.Tech / M.E / PhD Thesis, Chemical Engineering, India, Volume 7 Issue 9, September 2018
Pages: 874 - 880
Subcritical Fluid Extraction of Macro Lichens, Optimization and Phytochemical Screening
Pradeep M J, Shivabasappa K L