---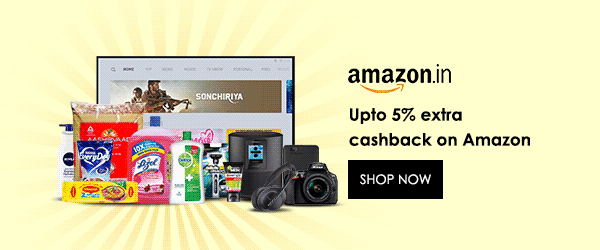 ---
Research Paper | Education Management | Turkey | Volume 5 Issue 8, August 2016
The Assesment of Modular EFL Curriculum in PAU Prep Classes
Seher Iscan
The purpose of the study is to determine the perceptions of students and instructors on modular teaching programme and its dimensions applied in PA School of Foreign Languages. The sample size is 399 4th module prep class students, volunteer 11 instructors and second year students. The data has been gathered through mixed research methods. Median, Standard Deviation, such non parametric tests as Mann-Whitney U and Kruskal-Wallis andthematic analysis are used to analyze the data.According to results, the students and instructors think that modular teaching curriculum is more productive compared to the traditional ones and should be applied in the following years after being revised. Moreover, it is found that there is not significant difference among the students perceptions on modular teaching curriculum an its dimensions in terms of such variables as their gender and age. However, it can be said that engineering students and second year students have negative perceptions on assesment dimension of modular curriculum.
Keywords: Modular teaching, Curriculum, Students, Instructors, Dimension
Edition: Volume 5 Issue 8, August 2016
Pages: 1988 - 1994
How to Cite this Article?
Seher Iscan, "The Assesment of Modular EFL Curriculum in PAU Prep Classes", International Journal of Science and Research (IJSR), https://www.ijsr.net/search_index_results_paperid.php?id=ART20161338, Volume 5 Issue 8, August 2016, 1988 - 1994
58 PDF Views | 49 PDF Downloads
---

---
Similar Articles with Keyword 'Curriculum'
Research Paper, Education Management, Brazil, Volume 9 Issue 8, August 2020
Pages: 37 - 45
Investigative-Action Practices in Science Teaching during the Supervised Internship at the Goiano Federal Institute
Felipe Torres Da Silva, Rosenilde Nogueira Paniago, Prof. Suzana Maria Loures de Oliveira Marcionilio, Celso Martins Belisario, Calixto Junior De Souza, Patrcia Gouvea Nunes, Simone de Sousa Moraes
M.Tech / M.E / PhD Thesis, Education Management, Kenya, Volume 8 Issue 12, December 2019
Pages: 1291 - 1299
Effect of Biology Teachers' Domain-Specific Beliefs about the Subject on the Integration of Technology in Instruction in Secondary Schools in Kenya
Dorcas Nelima Wamukota, Dr Edwin Masibo, Dr. Robert Nyukuri
M.Tech / M.E / PhD Thesis, Education Management, Kenya, Volume 8 Issue 12, December 2019
Pages: 1285 - 1290
Domain-Specific Beliefs of Biology Teachers about the Subject on the Integration of Technology in Instruction in Secondary Schools in Kenya
Dorcas Nelima Wamukota, Dr Edwin Masibo, Dr. Robert Nyukuri
Research Paper, Education Management, Philippines, Volume 9 Issue 6, June 2020
Pages: 1820 - 1869
National Competency - Based Teacher Standards of Mid-Level Administrators' and its' Effect on their Critical Thinking Skills: Basis for Four Pronged Program
Cely B. Labadan, Alma T. Gurrea
Research Paper, Education Management, Kenya, Volume 2 Issue 8, August 2013
Pages: 215 - 221
Opportunities and Challenges for Use and Integration of Information Communication Technology in Management of Public Secondary Schools in Bungoma South District, Kenya
Anne Nang'unda Kukali
Similar Articles with Keyword 'Students'
Research Paper, Education Management, Brazil, Volume 9 Issue 8, August 2020
Pages: 37 - 45
Investigative-Action Practices in Science Teaching during the Supervised Internship at the Goiano Federal Institute
Felipe Torres Da Silva, Rosenilde Nogueira Paniago, Prof. Suzana Maria Loures de Oliveira Marcionilio, Celso Martins Belisario, Calixto Junior De Souza, Patrcia Gouvea Nunes, Simone de Sousa Moraes
Research Paper, Education Management, Lebanon, Volume 7 Issue 12, December 2018
Pages: 820 - 827
The Effect of Using GeoGebra in Geometric Construction of Grade 7 Students
Dr. Sanaa Shehayeb, Mohammad Anouti, Mohammad Akkawi
Research Paper, Education Management, Tunisia, Volume 8 Issue 9, September 2019
Pages: 876 - 885
The Awakening to Religion and Secularism in the School Context in Tunisia after the Revolution of 2011
Farhati Mohsen, Atf Azzouna
Research Paper, Education Management, Philippines, Volume 8 Issue 5, May 2019
Pages: 141 - 146
Learning Outcomes of Students in Traditional and Virtual Laboratory Instruction in Science
Jennifer A. Taguchi
Research Paper, Education Management, Philippines, Volume 8 Issue 11, November 2019
Pages: 1297 - 1302
Measuring Understanding of Electron Distribution of Atoms among Pre-service and In-Service Physical Science Teachers Using Representational Task
Jonathan Daved D. Dela Cruz, Arrianne Grace Cortez, Vic Marie I. Camacho
Similar Articles with Keyword 'Instructors'
Research Paper, Education Management, Turkey, Volume 5 Issue 8, August 2016
Pages: 1988 - 1994
The Assesment of Modular EFL Curriculum in PAU Prep Classes
Seher Iscan
Research Paper, Education Management, Philippines, Volume 8 Issue 5, May 2019
Pages: 685 - 688
Student's Performance of BSIE and BSHE in Drawing Subjects in the University of Eastern Philippines: Basis for the Curricular Enhancement
Antonieto L. Adora, Nelia M. Adora
Research Paper, Education Management, Malaysia, Volume 4 Issue 12, December 2015
Pages: 1673 - 1676
The Effect of the Use of Teaching Kits for Single Phase as Tools and Teaching Aids
Jasman Bin Esmon
Research Paper, Education Management, Ethiopia, Volume 6 Issue 5, May 2017
Pages: 2648 - 2653
Assessment of Practice and Outcomes of Tutorial Classes for Female under Graduate Regular Students in Adigrat University, Ethiopia
Genet Tesfay Berhe
Research Paper, Education Management, Switzerland, Volume 3 Issue 7, July 2014
Pages: 905 - 908
Characteristics of Effective Instructors from the Students? Perspective in Swiss Higher Education
Roediger Voss
Similar Articles with Keyword 'Dimension'
Research Paper, Education Management, India, Volume 4 Issue 10, October 2015
Pages: 1937 - 1943
An Empirical Study: Opportunities Available For Undergraduate Engineering Students to Groom Their 'Performance Enhancement Skills (PES)' and its Usage
S. Bhaskar, K. V. A.Balaji
Research Paper, Education Management, India, Volume 3 Issue 11, November 2014
Pages: 1445 - 1448
Analysis of Learners' Attitude towards Teacher's Feedback on Errors in Written Work
Dr. Vijay Kumar Grover
Research Paper, Education Management, India, Volume 5 Issue 11, November 2016
Pages: 1040 - 1042
Frustration Level of Residential School Students ? An Analysis
P. Jayachandran, Dr. P. Suresh
Research Paper, Education Management, Indonesia, Volume 9 Issue 6, June 2020
Pages: 1643 - 1646
Building Creativity through Collaborative Learning
Sumadi
M.Tech / M.E / PhD Thesis, Education Management, Nigeria, Volume 4 Issue 6, June 2015
Pages: 2613 - 2618
Sculptural Formalization of Social Stratification in Urhobo, Delta State, Nigeria
Isiboge O.E, Diapkaromre A.M