---

---
M.Tech / M.E / PhD Thesis | Statistics | India | Volume 4 Issue 8, August 2015
Some New Estimators of Population Mean Using PPS Sampling
Anita, Shashi Bahl
In this study we consider some ratio and product type estimators we calculate bias and mean square error of these estimators. These estimators are compared with usual ratio and product estimators & with mean- per unit. An empirical illustration is also included to justify the practical utility of the proposed estimators.
Keywords: Ratio estimators, product estimators, probability proportional to size sampling Bias, Mean square error
Edition: Volume 4 Issue 8, August 2015
Pages: 439 - 440
How to Cite this Article?
Anita, Shashi Bahl, "Some New Estimators of Population Mean Using PPS Sampling", International Journal of Science and Research (IJSR), https://www.ijsr.net/search_index_results_paperid.php?id=30071502, Volume 4 Issue 8, August 2015, 439 - 440
70 PDF Views | 57 PDF Downloads
---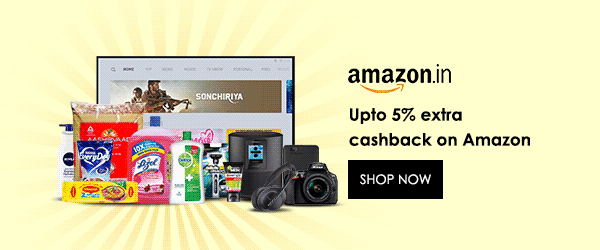 ---
Similar Articles with Keyword 'Ratio estimators'
M.Tech / M.E / PhD Thesis, Statistics, India, Volume 4 Issue 8, August 2015
Pages: 439 - 440
Some New Estimators of Population Mean Using PPS Sampling
Anita, Shashi Bahl
Research Paper, Statistics, India, Volume 4 Issue 1, January 2015
Pages: 2773 - 2776
Some Unbiased Estimators for Estimating the Population Mean in Simple Random Sampling Using Information on Auxiliary Attribute
Monika S. Barak, Ashish K. Barak
Research Paper, Statistics, India, Volume 3 Issue 6, June 2014
Pages: 173 - 174
On Some Modified Class of Ratio Estimators in Simple Random Sampling
Rafia Jan, S. Maqbool
Similar Articles with Keyword 'product estimators'
M.Tech / M.E / PhD Thesis, Statistics, India, Volume 4 Issue 8, August 2015
Pages: 439 - 440
Some New Estimators of Population Mean Using PPS Sampling
Anita, Shashi Bahl
Research Paper, Statistics, India, Volume 3 Issue 6, June 2014
Pages: 173 - 174
On Some Modified Class of Ratio Estimators in Simple Random Sampling
Rafia Jan, S. Maqbool
Similar Articles with Keyword 'Mean square error'
Research Paper, Statistics, Kenya, Volume 3 Issue 4, April 2014
Pages: 490 - 494
Total Survey Error Model for Estimating Population Total in Two Stage Cluster Sampling
Damson Munyaradzi, Otieno Romanus Odhiambo, Orwa George Otieno
Research Paper, Statistics, Iraq, Volume 6 Issue 10, October 2017
Pages: 644 - 648
Comparing Different Bayes Estimator of Shape Parameter for Burr Type X
Maha Adil Alagaidi
Research Paper, Statistics, India, Volume 3 Issue 7, July 2014
Pages: 1002 - 1006
Forecasting of Areca Nut (Areca catechu) Yield Using Arima Model for Uttara Kannada District of Karnataka
Srinath Reddy A. B., Havaldar Y. N., Pavan Kumar S. T., Adam Kamei
Research Paper, Statistics, Kenya, Volume 3 Issue 9, September 2014
Pages: 2453 - 2459
Variance Estimation in Stratified Random Sampling in the Presence of Two Auxiliary Random Variables
Esubalew Belay Sidelel, George Otieno Orwa, Romanus Odhiambo Otieno
M.Tech / M.E / PhD Thesis, Statistics, India, Volume 4 Issue 8, August 2015
Pages: 439 - 440
Some New Estimators of Population Mean Using PPS Sampling
Anita, Shashi Bahl