---
---
Research Paper | Medicine Science | India | Volume 3 Issue 8, August 2014
Hospital Admissions for Tuberculosis in an Indian Metropolitan City
Dr. Shraddha Bhagwat, Dr. Vishwanath Pujari, Dr. Sourabh Rajurkar, Dr. Rahul Lokhande
Tuberculosis is one of the most common infectious disease among adults in India. This study aims to evaluate the various causes for hospital admissions in tuberculosis and to study the clinical profile of these patients. Study design: Observational study. Methodology: 100 consecutive patients admitted for tuberculosis in the chest ward of a tertiary care hospital were included in the study. Clinical profile of the patients was recorded and analysed using SPSS, version no. 22 and Microsoft Excel 2013. Results: 86 % of the patients were in the age group of 15-64 yrs., average age being 40.5 yrs. and male: female ratio was 2: 1. The indications for hospitalization were based on clinical evaluation of the patient, for investigations and further work-up, due to some adverse drug reactions, and for various socio- economic reasons. 43 % of the patients were admitted at the time of initial diagnosis, 43 % were admitted during the course of treatment for tuberculosis and 14 % were admitted within two yrs. of completing treatment. A microbiological diagnosis of tuberculosis was established in 55 % of the patients. HIV was a major co-morbidity in these patients. Lung cancer was one of the major causes of an initial false diagnosis of tuberculosis. Average length of hospital stay was 8.8 days, and mortality rate was 15 %. Conclusion: It is necessary to take all the efforts possible to establish a microbiological or pathological diagnosis of tuberculosis in order to avoid false diagnoses.
Keywords: Tuberculosis, hospitalization, co-morbidities, lung cancer, post- TB sequel
Edition: Volume 3 Issue 8, August 2014
Pages: 283 - 285
How to Cite this Article?
Dr. Shraddha Bhagwat, Dr. Vishwanath Pujari, Dr. Sourabh Rajurkar, Dr. Rahul Lokhande, "Hospital Admissions for Tuberculosis in an Indian Metropolitan City", International Journal of Science and Research (IJSR), https://www.ijsr.net/search_index_results_paperid.php?id=2015268, Volume 3 Issue 8, August 2014, 283 - 285
64 PDF Views | 49 PDF Downloads
---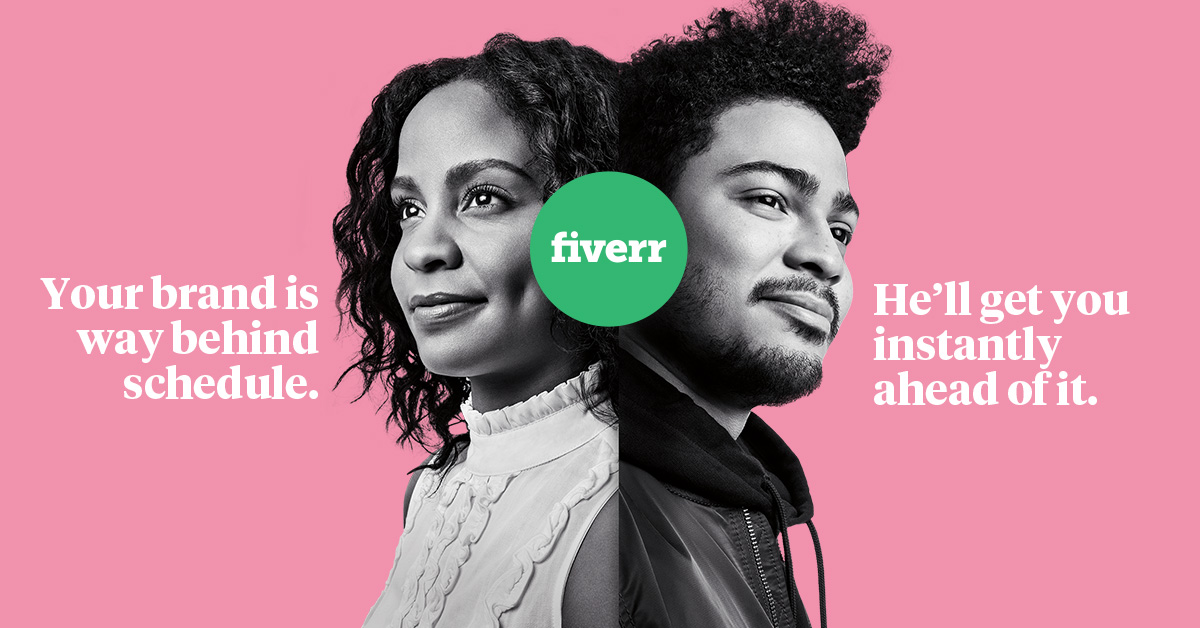 ---
Similar Articles with Keyword 'Tuberculosis'
Research Paper, Medicine Science, India, Volume 3 Issue 6, June 2014
Pages: 1591 - 1598
Increasing Prevalence of Chronic Obstructive Pulmonary Disease;Tuberculosis; Lung Cancer and Rising Environmental Oestrogen
Elizabeth JeyaVardhini Samuel, Nagarajan Natarajan
Research Paper, Medicine Science, India, Volume 5 Issue 2, February 2016
Pages: 1714 - 1719
A Retrospective Study of Probable Risk Factors for Default on Dots for Tuberculosis at a Tertiary Care Hospital in Western Maharashtra
Dr. Anita Saibannavar, Dr. Sanjay Desai
Case Studies, Medicine Science, India, Volume 6 Issue 8, August 2017
Pages: 1276 - 1277
Poncet's Disease: TB Reactive Arthritis: A Case Report
S. Prasanth, N. Jeeva
Review Papers, Medicine Science, Pakistan, Volume 3 Issue 9, September 2014
Pages: 977 - 981
Critical Analysis of Tuberculosis in Pakistan and England
Muhammad Anwar, Amir Abdullah
Case Studies, Medicine Science, India, Volume 3 Issue 10, October 2014
Pages: 1852 - 1854
Case Study: Idiopathic Hypereosinophilic Syndrome Who Was Treated for 2 Times as Pulmonary Tuberculosis
Dr. Pankaj Kumar
Similar Articles with Keyword 'hospitalization'
Research Paper, Medicine Science, Albania, Volume 4 Issue 3, March 2015
Pages: 2216 - 2218
Operative Treatment of Thyroid Nodules
Lulezim Lekaj, Ardian Dajti, Edmond eliku
Survey Paper, Medicine Science, Albania, Volume 3 Issue 11, November 2014
Pages: 2634 - 2637
Diarrhea in Hospitalized Children in Tertiary Hospital
Bashkim Nezaj, Majlinda Kota, Gjeorgjina Kuli-Lito
Research Paper, Medicine Science, Albania, Volume 4 Issue 4, April 2015
Pages: 1073 - 1075
Severity of Diarrhea and Dehydration in Children Under 5 Years
Bashkim Nezaj, Gjeorgjina Kuli-Lito
Review Papers, Medicine Science, Saudi Arabia, Volume 4 Issue 5, May 2015
Pages: 3119 - 3120
Role of Computed Tomography for Diagnosis Ruptured Hydatid Cyst
Dr Ibrahim Abdalla Mohamed elshikh, Prof. Dr Omar Hassan Amer, Dr Abdelhamid Albaid, Ibrahim al Nughaimashi
Research Paper, Medicine Science, Egypt, Volume 4 Issue 11, November 2015
Pages: 1713 - 1720
Prevalence of Hepatitis C Infection among Diabetics Type 2 at Sharkia Governorate, Egypt
Adel AM Ghorab, Walid M Afifi, Yasser Elnaggar, Amal A. Zidan MD
Similar Articles with Keyword 'co-morbidities'
Case Studies, Medicine Science, Iraq, Volume 7 Issue 9, September 2018
Pages: 1236 - 1237
Post-Operative Assessment of Semi Rigid Penile Prostheses Implantation Surgery Type Coloplast
Ahmed Adnan Abdulrasoolkhazaali, Enas Hadib Saadoon, Dr. Alyaa Sajid
Research Paper, Medicine Science, India, Volume 4 Issue 12, December 2015
Pages: 974 - 981
Cognitive Assessment in Patient of Chronic Obstructive Pulmonary Disease
Dr. S. H. Talib, Dr. K. M. Raul, Dr. Sandeep Sanap, Dr. Vajed Mogal, Dr. Vitthal Pawar, Dr. Vishal Dalvi
Research Paper, Medicine Science, India, Volume 5 Issue 8, August 2016
Pages: 1651 - 1654
Association of Parameters of Metabolic Syndrome with Plasma Active Ghrelin Levels: A Study from North India
Dr. Puneet Tripathi, Dr. Anupam Mehrotra
Research Paper, Medicine Science, India, Volume 3 Issue 8, August 2014
Pages: 283 - 285
Hospital Admissions for Tuberculosis in an Indian Metropolitan City
Dr. Shraddha Bhagwat, Dr. Vishwanath Pujari, Dr. Sourabh Rajurkar, Dr. Rahul Lokhande
Research Paper, Medicine Science, India, Volume 3 Issue 12, December 2014
Pages: 2598 - 2601
Study of Effect of Neonatal Septicemia on Renal Function
Dr. Ahesanali M Holda, Dr. K M Mehariya, Dr Priyanshi Patel, Dr. Purvi Patel
Similar Articles with Keyword 'lung cancer'
Research Paper, Medicine Science, India, Volume 3 Issue 6, June 2014
Pages: 1591 - 1598
Increasing Prevalence of Chronic Obstructive Pulmonary Disease;Tuberculosis; Lung Cancer and Rising Environmental Oestrogen
Elizabeth JeyaVardhini Samuel, Nagarajan Natarajan
Research Paper, Medicine Science, India, Volume 3 Issue 8, August 2014
Pages: 283 - 285
Hospital Admissions for Tuberculosis in an Indian Metropolitan City
Dr. Shraddha Bhagwat, Dr. Vishwanath Pujari, Dr. Sourabh Rajurkar, Dr. Rahul Lokhande
Research Paper, Medicine Science, Iraq, Volume 6 Issue 11, November 2017
Pages: 523 - 529
Lung Cancer in One Decade What Happen at Medical City Complex: A Hospital Based Study
Dr. Muhammed Waheeb Al. Obaidy
Research Paper, Medicine Science, United Kingdom, Volume 3 Issue 11, November 2014
Pages: 522 - 528
Psychological Impact of Lung Cancer on the Newly Diagnosed Patients
Ominyi Jude Nweze, Nwodom Maureen U
Case Studies, Medicine Science, United States of America, Volume 6 Issue 9, September 2017
Pages: 687 - 690
Electrocardiographic Changes Mimicking Acute Coronary Syndrome in a Metastatic Cardiactumor: A Case Report
Muhammad Yousaf, Abdur Rehman, Umar Hayat, Khalid Rao