---

---
Research Paper | Psychology Science | India | Volume 3 Issue 8, August 2014
A Study on the Influence of Yogic Practices on Self Concept and Locus of Control among School Going Students
Dr. Tarak Nath Pramanik, Dr. Uday Bhanu Kundu
The present work was taken up as data reported on the influence of yogic practices on self concept and locus of control among school going student. To know whether there is any change in self concept and locus of control the subjects practicing yoga and with that of subjects not practicing any type of yoga.80 male student volunteers from Muni International School, A-2/16-18, Mohan Garden, Uttam Nagar New Delhi-110059, India, of age between 11 to 14 years were selected. They were assigned to four groups as per Soloman Four Group Design that included a random assignment to respective groups, pre-text for experimental and control groups and post-test for all four group. A significant effect of yoga on self concept (p <.001) was observed. However, no significant effect of Yoga was observed on locus of control. The authors recommended that a yoga intervention of a longer period might show a significant effect on locus of control, as well.
Keywords: yoga, self concept, locus of control
Edition: Volume 3 Issue 8, August 2014
Pages: 156 - 159
How to Cite this Article?
Dr. Tarak Nath Pramanik, Dr. Uday Bhanu Kundu, "A Study on the Influence of Yogic Practices on Self Concept and Locus of Control among School Going Students", International Journal of Science and Research (IJSR), https://www.ijsr.net/search_index_results_paperid.php?id=2015222, Volume 3 Issue 8, August 2014, 156 - 159
79 PDF Views | 65 PDF Downloads
---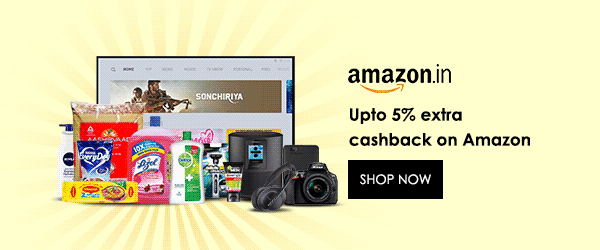 ---
Similar Articles with Keyword 'yoga'
Research Paper, Psychology Science, India, Volume 2 Issue 11, November 2013
Pages: 358 - 367
Measuring Consciousness Quotient -A Study of Its Influence on Employee's Work Performance and Organizational Outcomes
Namita Aggarwal
Research Paper, Psychology Science, India, Volume 4 Issue 7, July 2015
Pages: 2455 - 2459
An Empirical Study on the Relationship between Spirituality and Ethical Style
Sindhura G., Dr. N. Deepa Mohan
Research Paper, Psychology Science, Sri Lanka, Volume 2 Issue 2, February 2013
Pages: 526 - 528
Yoga with Healthy Life
K. Kajavinthan
Research Paper, Psychology Science, India, Volume 3 Issue 8, August 2014
Pages: 156 - 159
A Study on the Influence of Yogic Practices on Self Concept and Locus of Control among School Going Students
Dr. Tarak Nath Pramanik, Dr. Uday Bhanu Kundu
Case Studies, Psychology Science, India, Volume 4 Issue 3, March 2015
Pages: 261 - 263
Spiritual Healing and Rajyoga Meditation in Schizo-Affective Disorder, Depressive Type - A Case Report
Dr. Bhupendra Singh, Dr. Smita Pandey
Similar Articles with Keyword 'self concept'
Research Paper, Psychology Science, India, Volume 3 Issue 8, August 2014
Pages: 156 - 159
A Study on the Influence of Yogic Practices on Self Concept and Locus of Control among School Going Students
Dr. Tarak Nath Pramanik, Dr. Uday Bhanu Kundu
Research Paper, Psychology Science, India, Volume 4 Issue 4, April 2015
Pages: 79 - 81
To Study the Anxiety Level and Self-Concept among Army Personnel
Rajesh Kumar, Roshan Lal, Beenu Varma
Research Paper, Psychology Science, Indonesia, Volume 8 Issue 9, September 2019
Pages: 330 - 334
The Relationship between Attachment (Mother, Father, Caregiver and Friendship) and Self Concept of Juvenile Delinquency
Mentari Ilmi Fahmiati Avicenia, Anggun Mego Putri, Farisha Silviana Yasmine
Research Paper, Psychology Science, Indonesia, Volume 7 Issue 3, March 2018
Pages: 813 - 816
Relationship Self Concept with Trend Sexual Behavior in Adolescent at Halfway House of Kosambi Pelitacentral Jakarta
Siti Aisyah, Siti Hawa