---

---
Research Paper | Electronics & Communication Engineering | India | Volume 3 Issue 6, June 2014
Bit Error Rate Determination for Digital Audio Broadcasting Using Different Modulation Scheme
Sandeep Tiwari, Saurabh Mitra
This paper present the performance analysis of Eureka-147 DAB system. Frame based processing is used in this study. Performance analysis for PSK and QAM modulation have been conducted. For all studies BER has been used as performance analysis.OFDM stands for Orthogonal Frequency Division Multiplexing. In this paper performance analysis of OFDM system using PSK and QAM has been reported. BER v/s SNR curves are simulated to analysis the performance.
Keywords: OFDM, PSK, QAM, BER, SNR
Edition: Volume 3 Issue 6, June 2014
Pages: 486 - 489
How to Cite this Article?
Sandeep Tiwari, Saurabh Mitra, "Bit Error Rate Determination for Digital Audio Broadcasting Using Different Modulation Scheme", International Journal of Science and Research (IJSR), https://www.ijsr.net/search_index_results_paperid.php?id=2014274, Volume 3 Issue 6, June 2014, 486 - 489
59 PDF Views | 47 PDF Downloads
---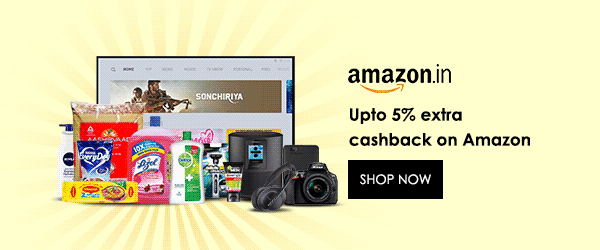 ---
Similar Articles with Keyword 'OFDM'
Research Paper, Electronics & Communication Engineering, Sudan, Volume 3 Issue 9, September 2014
Pages: 2290 - 2294
Performance Evaluation of Wi-Fi Network
Safaa Elnour Ibrahim, Dr. Khalid Hamid Bilal
M.Tech / M.E / PhD Thesis, Electronics & Communication Engineering, India, Volume 4 Issue 4, April 2015
Pages: 2257 - 2262
VLSI Implementation of an Optical OFDM Transmitter Using 180nm Technology
Arunlal.K.S, Saravanan.V
Research Paper, Electronics & Communication Engineering, India, Volume 4 Issue 5, May 2015
Pages: 2689 - 2691
VLSI Implementation of 2048 Point FFT
Zena Vatsa, Sumaya
Research Paper, Electronics & Communication Engineering, India, Volume 5 Issue 6, June 2016
Pages: 1808 - 1813
Simulation of OFDM based Software Defined Radio for FDD-LTE Uplink
Hansa Jha, Pankaj M Gulhane
Research Paper, Electronics & Communication Engineering, India, Volume 3 Issue 7, July 2014
Pages: 1767 - 1771
Compare Between Simple OFDM and OFDM with Companding Technique for Efficient PAPR Reduction
Rikhee Ram, Aashish Hiradhar
Similar Articles with Keyword 'PSK'
M.Tech / M.E / PhD Thesis, Electronics & Communication Engineering, India, Volume 3 Issue 6, June 2014
Pages: 1483 - 1487
A 2.4 GHz Reference-Less Receiver for QPSK Demodulation
Devnandan K R, Dr. M N Sreerangaraju
M.Tech / M.E / PhD Thesis, Electronics & Communication Engineering, India, Volume 3 Issue 11, November 2014
Pages: 3204 - 3208
The Performance Analysis of OFDM-IDMA in Wireless Communication by Using an Iterative Sub-optimal Receiver Structure
Y. Sukanya, K. Lakshmana Rao
Research Paper, Electronics & Communication Engineering, India, Volume 3 Issue 6, June 2014
Pages: 486 - 489
Bit Error Rate Determination for Digital Audio Broadcasting Using Different Modulation Scheme
Sandeep Tiwari, Saurabh Mitra
M.Tech / M.E / PhD Thesis, Electronics & Communication Engineering, India, Volume 3 Issue 7, July 2014
Pages: 1887 - 1891
Design and Development of a Novel Technique to Reduce Inter-Symbol Interference Using Decision Feedback Equalization
Shalini Garg, Pragati Kapoor
M.Tech / M.E / PhD Thesis, Electronics & Communication Engineering, India, Volume 4 Issue 8, August 2015
Pages: 664 - 668
An Interpolation Technique for Channel Estimation in OFDM Systems
Hariprasad K, Sandeep S, Manikanta C
Similar Articles with Keyword 'QAM'
Research Paper, Electronics & Communication Engineering, India, Volume 3 Issue 4, April 2014
Pages: 630 - 633
Simulink Model of OFDM Using 64-Qam with Different Combination of Channels
Rajbir, Vikash
Research Paper, Electronics & Communication Engineering, India, Volume 3 Issue 6, June 2014
Pages: 486 - 489
Bit Error Rate Determination for Digital Audio Broadcasting Using Different Modulation Scheme
Sandeep Tiwari, Saurabh Mitra
Research Paper, Electronics & Communication Engineering, India, Volume 3 Issue 5, May 2014
Pages: 1064 - 1068
Pilot Directed Continuous Synchronization of OFDM Using Dispersive Channel; Fading Channel and Their Combination with AWGN Channel
Vikash, Rajbir, Ashok Kumar
M.Tech / M.E / PhD Thesis, Electronics & Communication Engineering, India, Volume 4 Issue 6, June 2015
Pages: 1545 - 1549
Performance of M-QAM OFDM Systems in the Presence of EVM Degradation
Mohan P N, Sudhakar Reddy N
Research Paper, Electronics & Communication Engineering, India, Volume 3 Issue 8, August 2014
Pages: 1933 - 1935
Efficient design for VLSI Architecture using OFDM
Lalit Mishra, Chandrakant Mishra, Sweta Singh
Similar Articles with Keyword 'BER'
Research Paper, Electronics & Communication Engineering, Cameroon, Volume 8 Issue 5, May 2019
Pages: 1419 - 1427
Planning and Optimization Approach using Genetic Algorithms of a New Generation Cellular Network Capitalizing on the Existing Sites
Raphael Nlend, Emmanuel Tonye
Research Paper, Electronics & Communication Engineering, India, Volume 9 Issue 10, October 2020
Pages: 924 - 929
A Novel Approach to Reduce the Handover Probabilities due to Wrong Decision
Shweta Patil, Mohammed Bakhar, Pallavi Biradar
M.Tech / M.E / PhD Thesis, Electronics & Communication Engineering, India, Volume 3 Issue 11, November 2014
Pages: 946 - 949
Checkbit Prediction for Logic Functions By Using Dong's Code Method
Dinesh Babu.N, Ramani.G
Research Paper, Electronics & Communication Engineering, Vietnam, Volume 4 Issue 3, March 2015
Pages: 145 - 148
A Brief Review of Biomedical Optical Imaging towards Clinical Applications
Trinh Quang Duc, Trung Dang Thanh, Kien Nguyen Phan, Hoang Chu Duc
M.Tech / M.E / PhD Thesis, Electronics & Communication Engineering, India, Volume 3 Issue 11, November 2014
Pages: 2745 - 2749
An Efficient Low Latency Low Complexity Architecture for Matching of Information Coded with Error?Correcting Codes
Sankareswari.M, Udhayakumar.S
Similar Articles with Keyword 'SNR'
Research Paper, Electronics & Communication Engineering, India, Volume 7 Issue 6, June 2018
Pages: 1662 - 1664
Enhancement of Gray Level Image by Fuzzy and Filter Technique
Monalisa Pandey, Pankaj Sharma
M.Tech / M.E / PhD Thesis, Electronics & Communication Engineering, India, Volume 3 Issue 6, June 2014
Pages: 2276 - 2281
Skin based Data hiding in Images by Using 'Haar' and 'db2' DWT Technique's
Swapnali Zagade, Smita Bhosale
Research Paper, Electronics & Communication Engineering, India, Volume 4 Issue 4, April 2015
Pages: 2576 - 2580
Restoration and Comparisons of Gaussian Blurred-Noisy Image Using Different Filtering Techniques
Aanchal Joseph, Sandeep B. Patil
Research Paper, Electronics & Communication Engineering, Sudan, Volume 3 Issue 9, September 2014
Pages: 2290 - 2294
Performance Evaluation of Wi-Fi Network
Safaa Elnour Ibrahim, Dr. Khalid Hamid Bilal
Case Studies, Electronics & Communication Engineering, India, Volume 4 Issue 9, September 2015
Pages: 1672 - 1675
The Design of Multi Bit Quantizer Sigma-Delta Modulator Analog to Digital Converter
J. Snehalatha