---

---
Research Paper | Medicine Science | Pakistan | Volume 3 Issue 8, August 2014
Scabies in Relation to Hygiene and Other Factors in Patients Visiting Liaquat University Hospital, Sindh, Pakistan
Dr. Nudrat Zeba, Dr. Din Muhammad Shaikh, Dr. Khalida Naz Memon, Dr. Haji Khan Khoharo
Objective: To determine frequency of Scabies and its relationship to hygiene and other factors in patients attending a tertiary care hospital. Study Design: Descriptive study Place and Duration: Out patient Department (OPD) of Dermatology, Liaquat University of Medical and Health Sciences Hospital Jamshoro from June-July 2011. Methodology: A sample of 283 diagnosed cases of Scabies were selected through non-probability purposive sampling according to pre-defined inclusion and exclusion criteria. History of scabies, hygiene and associated predisposing factors like overcrowding, sanitation, socioeconomic status etc were enquired. Data was collected through filling pre-formed questionnaire and interviews of the patients. Data was analyzed on SPSS version 21.0. The continuous and categorical variables were analyzed by student`s t-test and chi-square test respectively. The significant p-value was taken at 0.05. Results: The frequency of scabies was found as 47.6 %.The lowest age recorded was five months and oldest of 64 years. Scabies was more frequent in females (54 %) ; however gender difference was statistically non-significant (p= 0.66), similar was statistical finding for the socio-economic status (p=0.87). Family history of scabies was positive in 82 % of patients. Irregular and infrequent bathing practice and sharing of clothes and towels were observed in 87 % and 85 % of patients respectively with statistically significant p-value (p=0.01). Irregular washing of clothes was observed in 78 % and statistically significant association was observed between non availability of water and scabies. (p=0.001). Exposure to dust and pets all showed strong association with occurrence of scabies. Conclusion: The present study concludes that scabies is common in our local population in all age groups. The poor economic conditions, bad hygienic practices, overcrowding and unhygienic living conditions, scarcity of water, sharing of towels and clothing materials are positively associated with scabies.
Keywords: Scabies, Hygiene, Risk Factors, Sindh
Edition: Volume 3 Issue 8, August 2014
Pages: 241 - 244
How to Cite this Article?
Dr. Nudrat Zeba, Dr. Din Muhammad Shaikh, Dr. Khalida Naz Memon, Dr. Haji Khan Khoharo, "Scabies in Relation to Hygiene and Other Factors in Patients Visiting Liaquat University Hospital, Sindh, Pakistan", International Journal of Science and Research (IJSR), https://www.ijsr.net/search_index_results_paperid.php?id=20141124, Volume 3 Issue 8, August 2014, 241 - 244
90 PDF Views | 50 PDF Downloads
---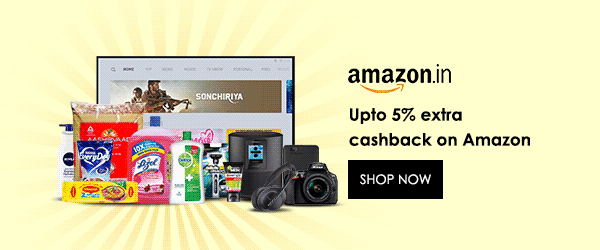 ---
Similar Articles with Keyword 'Scabies'
Research Paper, Medicine Science, Pakistan, Volume 3 Issue 8, August 2014
Pages: 241 - 244
Scabies in Relation to Hygiene and Other Factors in Patients Visiting Liaquat University Hospital, Sindh, Pakistan
Dr. Nudrat Zeba, Dr. Din Muhammad Shaikh, Dr. Khalida Naz Memon, Dr. Haji Khan Khoharo
Research Paper, Medicine Science, India, Volume 4 Issue 9, September 2015
Pages: 1833 - 1839
Prevalence and Patterns of Genital Dermatoses in Children
Dr. V. Nivedita Devi, Dr. Balachandrudu, Dr. P. Rajasekhar
Research Paper, Medicine Science, India, Volume 6 Issue 3, March 2017
Pages: 513 - 515
Cutaneous Manifestations in HIV: A Study of 100 Cases in a Tertiary Hospital
Dr. Mangala HC, Dr. Sneha Gandhi, Dr. S B Murugesh
Similar Articles with Keyword 'Hygiene'
Research Paper, Medicine Science, Lebanon, Volume 4 Issue 6, June 2015
Pages: 2300 - 2305
Effect of Crestal Bone Level on Mobility of Teeth in the Esthetic Zone
Maria R. Reslan, Essam Osman, Lucette Segaan, Mohammad Rayyan
Research Paper, Medicine Science, Bulgaria, Volume 4 Issue 2, February 2015
Pages: 1124 - 1126
Motivational Training Programme for Oral Hygiene of Deaf Children
Liliya Doichinova, Milena Peneva
Research Paper, Medicine Science, Saudi Arabia, Volume 5 Issue 5, May 2016
Pages: 1199 - 1202
In Vitro Efficacy Assessment of Some Toothpastes and Miswak against Streptococcus Mutans
Arwa Hussain Ali Al-Onayzan, Noura Abdulrahman Hussain Almulhem, Njood Saleh Abdullah AlAboud, Haneen Hamad Sultan Al-Sultan, Sayed Ibrahim Ali, Naglaa Ali Hassan Sidiq
Research Paper, Medicine Science, India, Volume 9 Issue 8, August 2020
Pages: 622 - 623
Awareness of Swachh Bharat Swachh Vidyalaya and Hygiene Practices in Rural School Children
Shalini Sunderam, Anju Prabha Kumari, Santosh Kumar Soren, Manish Deo, Vivek Kashyap
Research Paper, Medicine Science, Pakistan, Volume 3 Issue 8, August 2014
Pages: 241 - 244
Scabies in Relation to Hygiene and Other Factors in Patients Visiting Liaquat University Hospital, Sindh, Pakistan
Dr. Nudrat Zeba, Dr. Din Muhammad Shaikh, Dr. Khalida Naz Memon, Dr. Haji Khan Khoharo
Similar Articles with Keyword 'Risk Factors'
Research Paper, Medicine Science, Albania, Volume 4 Issue 3, March 2015
Pages: 2210 - 2212
Risk Factors in Heart Attack
Edi Smajlaj, Sabit Brokaj
Research Paper, Medicine Science, India, Volume 3 Issue 6, June 2014
Pages: 1871 - 1876
Asthma Patient's Knowledge Regarding Diagnosis and Treatment
Swati Kambli
Research Paper, Medicine Science, Iraq, Volume 6 Issue 7, July 2017
Pages: 1515 - 1520
Baseline Needs Assessment for Breast Cancer Awareness and Management among Paramedical Health Care Providers in Iraq
Nada A.S. Alwan; Wafa' M. Alattar; Nawar Al Mallah; Thamira K. Hassoun
Research Paper, Medicine Science, India, Volume 3 Issue 8, August 2014
Pages: 1311 - 1314
A Study to Screen the Risk of Osteoporosis in the Population of Pilani, a Semi Urban Town Located in Rajasthan, North India
Dr. R P Pareek, Dr. Shreya Sood
Research Paper, Medicine Science, India, Volume 3 Issue 11, November 2014
Pages: 1955 - 1958
Suction Drain Tip Cultures and Predictors of Surgical Site Infections in Hip Fractures
Dr. Joji Krishnan, Dr. Harshan K. H, Meera Shenoy.T